On Kingsland's main drag lies Nanny's Eatery, its happy-go-lucky ambience propelling co-owner JP's vision of stepping into a place that feels like home. "It's no different than going to your cousin's house and having a laugh", he tells me, a twinkle in his eye.
This laissez-faire vibe (with a side of JP's banter) provides a taste of what's to come — hearty, belly-warming dishes with bountiful flavour, best shared with family and friends. After all, JP intended Nanny's Eatery to be a place that satiates your appetite and nourishes your soul.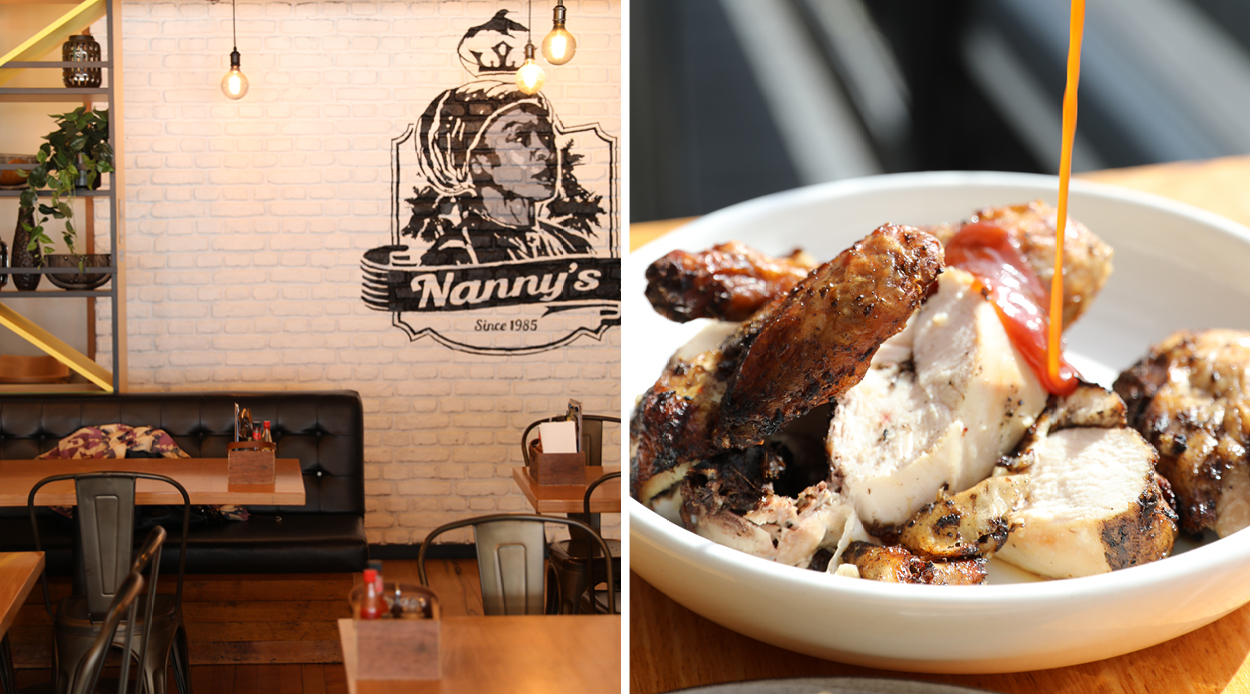 Migrating from Kingston (Jamaica's capital) to Wellington at the age of fifteen, JP quickly realised that his homeland's cuisine would fare exceptionally well in Aotearoa. "I knew it would work because when my friends came over and had my parents cooking, they'd rave about it, and the next day at school, they'd be like, 'dude, can you bring me some [more]?'".
His love for food ingrained in his DNA, JP recalls fond memories of his childhood in Jamaica, where his mother and grandmother taught him how to cook (and bestowed him with a few trade secrets along the way). After completing high school, he moved overseas to hone his culinary craft, holding an impressive two-year post at a two-Michelin-starred restaurant in Denmark. His ambition to found his own operation led him back to our shores, where his well-received Wellington-based food truck paved the way for his present bricks-and-mortar space, which has been open since the end of last year and we are told is the only Jamaican eatery in the Auckland region.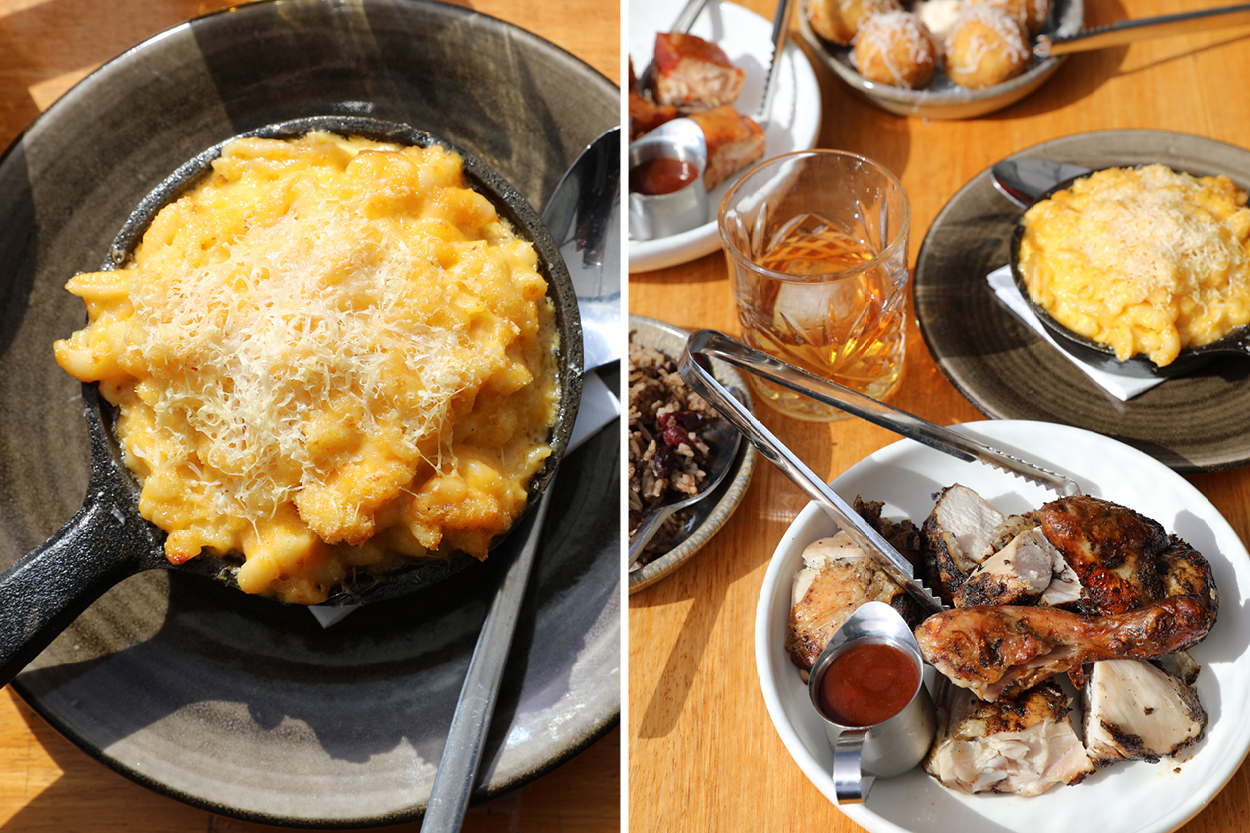 As JP puts it, what makes Jamaican cuisine so palatable is that it is "spicy and full of flavour" — but not too fiery — as "not a lot of Kiwis can handle heat". The infusion of two key ingredients, scotch bonnet pepper and pimento (allspice), produces a full-bodied heat that's not overly intense, meaning you can still appreciate the meal's flavours without setting your taste buds on fire.
When it comes to ordering your aromatic soul food at Nanny's Eatery, it's a given that newcomers should try both the Jerk Chicken and Jerk Pork Belly, served with a lashing of JP's rum barbeque sauce. Or, if you're feeling adventurous, we have it on good authority to try the Pork Fried Ribs or BBQ Wings. For those partial to plant-based morsels, the 'I can't believe it's not chicken' Cauli Bites and vegan Ital Coconut Curry will satisfy your cravings like never before. Our favourites included the moreish Jalapeño Poppers (a true test of my self-control) and the creamy Five Cheese Mac N' Cheese, the exact formulation of which JP guards closely — believe us when we say we tried to get it out of him.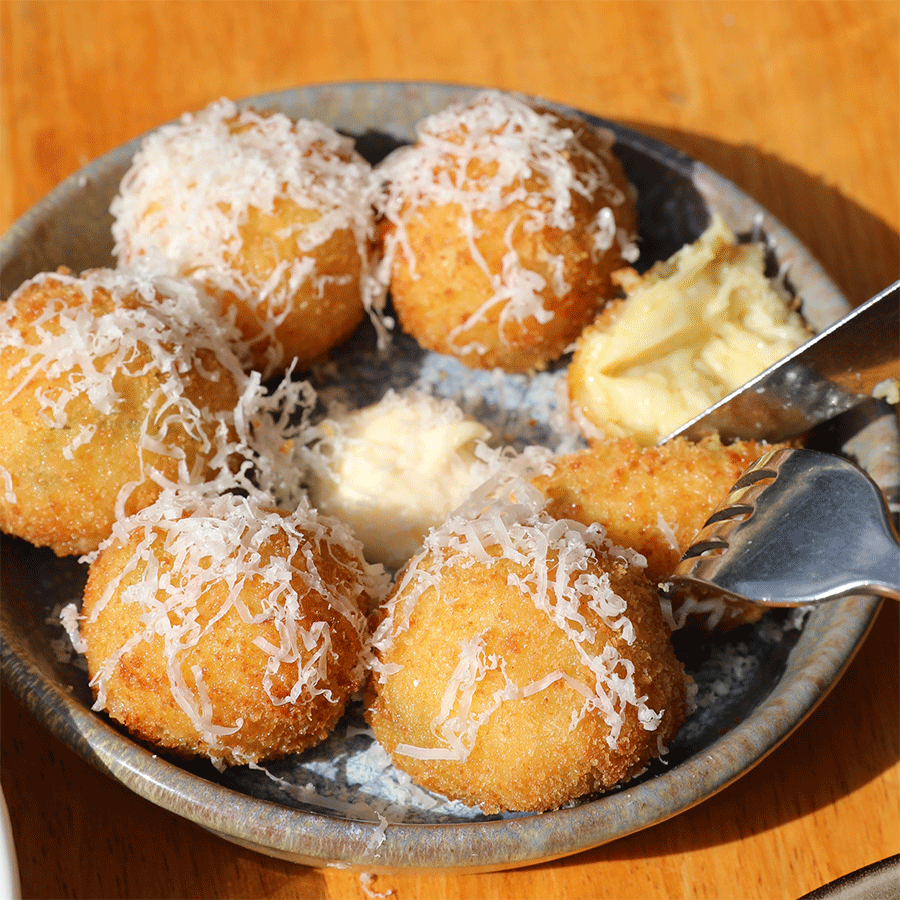 For a comforting accompaniment to any dish on the menu, try the Rice and Peas, its succulent taste enhanced by Scotch bonnet peppers, although, do take note, no green peas are used in the making. While in Jamaica, pigeon peas are utilised for this traditional dish, at Nanny's Eatery, the nutty-tasting legume is substituted for good old red kidney beans.
Inviting food isn't all Nanny's Eatery has on offer either. JP has a few more tricks up his sleeve, including the City's most extensive array of rums (76 and counting) should you wish to sip on a Caribbean-inspired cocktail alongside your meal. We recommend a taste of the house rum, which hails from Jamaica, for its exceptionally smooth texture and rich notes of toffee. It goes down a treat served neat or on the rocks, but if you're lucky JP might offer you a shot.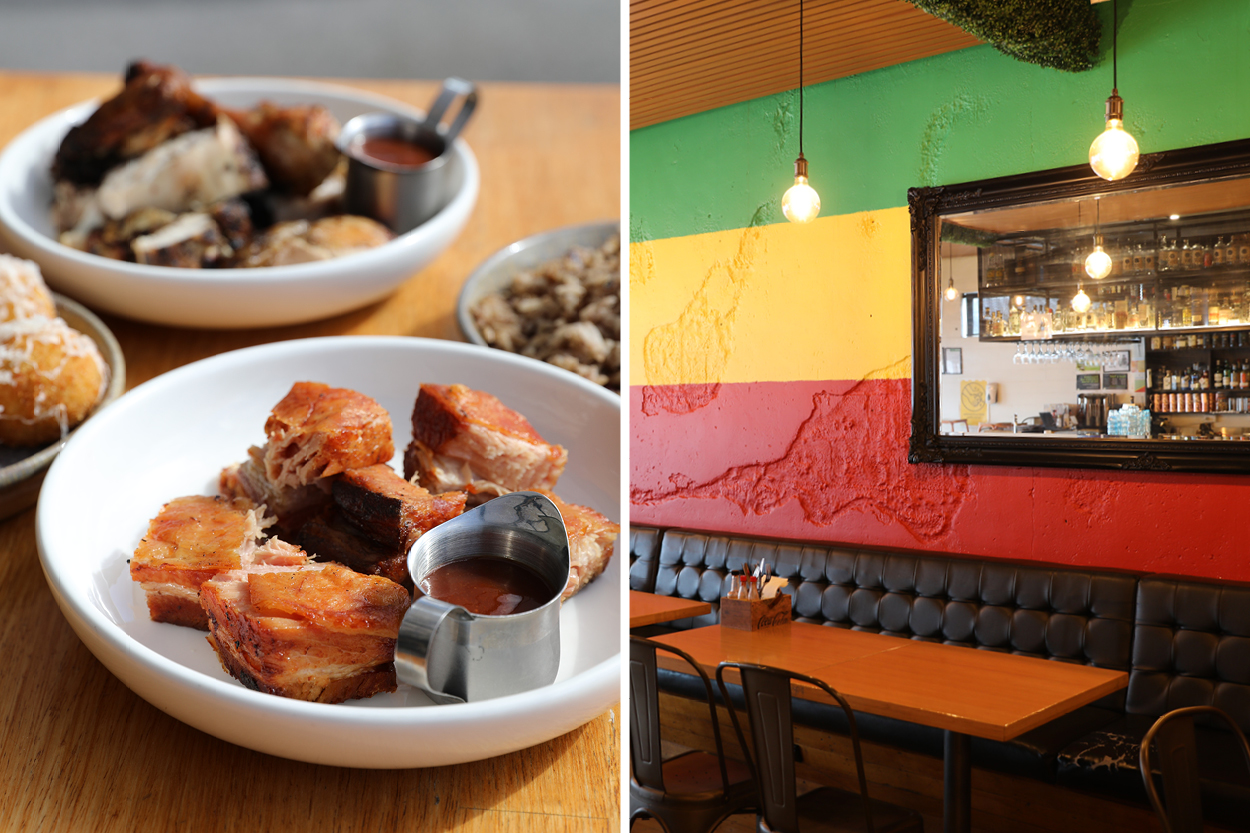 So, for a mouth-watering taste of the Caribbean that's closer to home, Nanny's Eatery is the place to be. With its unassuming atmosphere and humble fare elevated with just the right amount of heat, pull up a seat, indulge in the flavours, and see for yourself why Nanny's Eatery has become a mainstay on the Kingsland food scene.
492 New North Road
Kingsland
Auckland 1021