There's a new coffee shop to be found on the fringe of Victoria Park that has made a swift and significant impact as much for its perfectly-brewed coffee as for its sleek, modern fit-out.
Semicolon Coffee, located on the ground floor of Fanshawe Street's Te Kupenga building, is a space designed to unify good coffee and good company and is the latest opening from the team at And Group—the hospitality gurus behind &Sushi and Slowlane.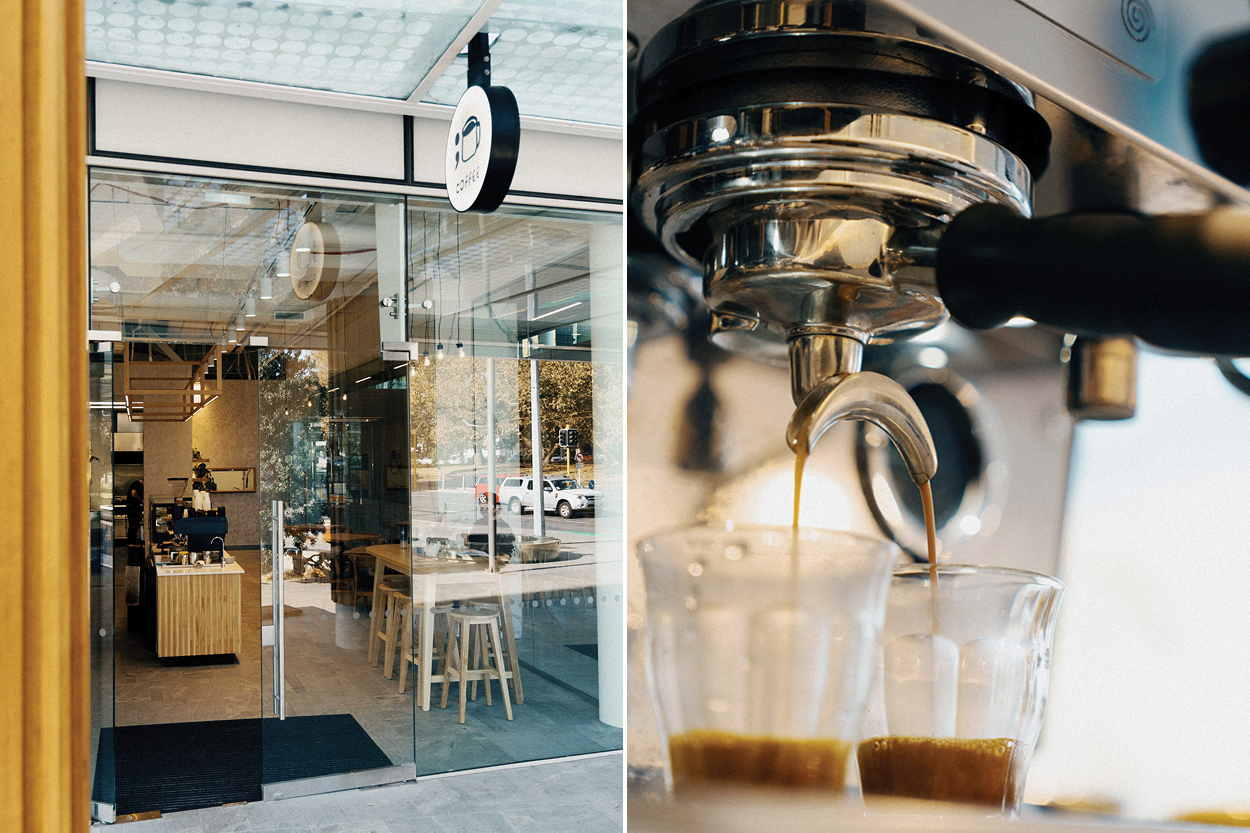 At Semicolon, the offering is one of an elevated daily stop-in—think of it like the perfect place to grab your morning brew and a bite before heading into the office. Although with a food menu as considered as its coffee, Semicolon makes for a great lunch spot, too.
That said, it's the coffee here that truly takes centre stage, with the team sourcing, profiling and contract-roasting their own specialty-grade coffee. It's one of those key differences that really sets them apart, and trust us, it makes a difference.
"The semicolon represents a decision by an author to continue a sentence rather than ending it, and is most commonly used to link two independent clauses," shares And Group founder Isaac Yu. "For us, the semicolon became a symbol of how we could link coffee with people—two different things sharing the same space in harmony."
Whether you're someone whose workplace is near Semicolon, or you are simply wanting to change up your daily coffee, we suggest adding this new spot to your list of places to try. Catering to the masses while retaining that warm, welcoming, local coffee shop feel, it's a place that we are certainly glad is within walking distance of the Denizen office.
Opening hours:
Monday-Friday, 7am-3pm
Closed Saturday-Sunday
Semicolon Coffee
155 Fanshawe Street,
Wynyard Quarter, Auckland