Since launching in 2014 and winning the Worlds Best London Dry Gin award in 2018, independent New Zealand distillery Scapegrace has solidified its reputation for trailblazing spirits that bottle our country's unique, clean flavours for enjoyment around the globe.
Its latest launch is no different, encompassing a range of new craft spirits that celebrate the true diversity of New Zealand's seasonal produce and botanicals. Named 'Uncommon', every spirit released within this new category is to be limited edition, with 3,000 individually numbered bottles of each that only amplify the range's exclusivity.
For the first outing of the Uncommon range, two completely distinct styles of gin have been created that showcase two different regions, and varying harvest periods.
There's the Central Otago Early Harvest, with its botanical profile of nectarine and lavender, smoked hay and pollen, bringing young, fresh and ripe flavours to the fore. The Hawke's Bay Late Harvest, on the other hand, encapsulates raspberry leaf, pear and olive brine for a slightly sweet yet tart drop that lingers with residual flavour.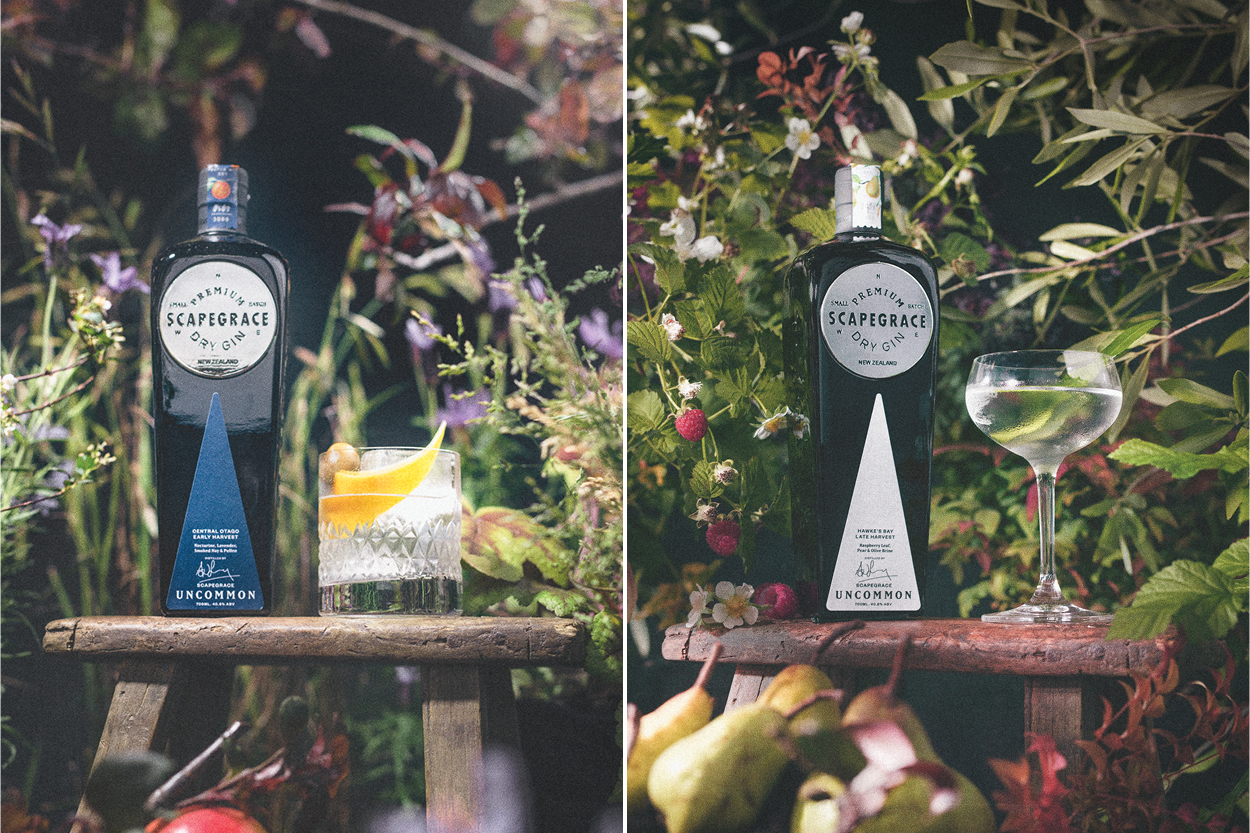 Having collaborated with acclaimed hospitality virtuoso Mikey Ball on a selection of signature serves, Scapegrace's Uncommon cocktails are just the quenching creations we want to be sipping this summer. Mix up a Bianca (a light and refreshing ode to the Negroni) which combines 20ml of Central Otago Early Harvest, 15ml of Americano Vermouth, a dash of orange bitters and is topped with soda water.
The Karamu Sip recipe sees 50ml of Hawkes Bay Late Harvest combined with 10ml of dry vermouth and a dash of hopped bitters, garnished with kaffir lime leaf for a fragrant take on a martini.
Thanks to their thoughtful, craft-centric creation and exclusivity, the Uncommon spirits make a brilliant gift — both for yourself, and someone else, and can be found at all good liquor stores nationwide and on the Scapegrace website.