Karangahape Rd fried chicken joint Free Bird is proving it can do justice to more than a southern-fried drumstick.
Owners Sade Hopkins and Kim Workman have opened a new go-to breakfast hang out inside their diner called The Grilled Cheese, and as the name suggests, this time tasty toasted sandwiches are in the hot seat.
Purists will love The Classic – straight-up grilled cheddar cheese in bread – while The Breakfast Toasty combines Swiss and cheddar cheese with bacon, scrambled eggs, tomato relish and chives for more of a morning meal.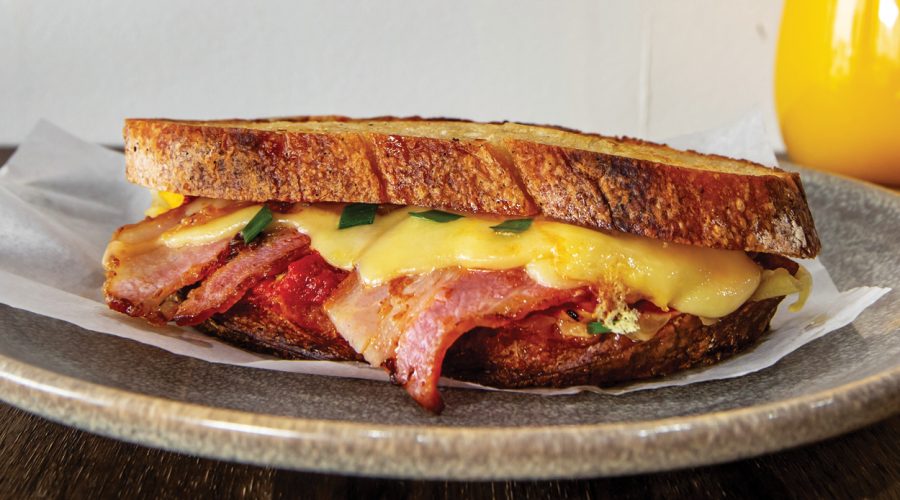 Into The Blue and PB&J get a little funky; the former comprising blue cheese, cheddar, roasted, mushrooms, thyme and caramelised onion, and the latter offering sweet-tooths a must try option with crunchy peanut butter, berry jam, cream cheese, caramelised banana and a sprinkle of cinnamon sugar.
There's an ever-changing grilled cheese of the week on offer, and the all-important extras include Buffalo hot sauce and pickles to take your morning hot sammy to the next level.
Washed down with a glass of OJ or a Kokako hot filter coffee and that's what we call a great start to the day.
Opening hours:
Monday – Friday: 7am until 11:30am
Take away and delivery available
Free Bird

264 Karangahape Road
Auckland

09 300 3060