A box of Cadbury Roses is a Kiwi classic. In fact, you'd be hard-pressed to find someone in New Zealand who doesn't have some kind of special ritual or memory attached to these colourful, chocolate morsels. For me, a box of Cadbury Roses conjures memories of my grandad, who used to always keep them by the side of his bed (and would occasionally offer me one, as a treat). It's hardly surprising then, that as Mother's Day rolls around again and we start thinking about all the little things we can do to spoil the important women in our lives, a box of Cadbury Roses chocolates is firmly on the list. And this year, the box we all know and love has been given a bold reimagining, thanks to local illustrator Bonnie Brown — also known as Studio Bon.
Commissioned by Cadbury to design a limited-edition Cadbury Roses box, specifically for Mother's Day, Brown took to the project with a fresh, feminine perspective and her signature, vibrant style, creating a design that was eye-catching and sure to stand out on the shelves. "I was a bit nervous," Brown divulges, when asked how she felt at the prospect of redesigning what has become such a recognisable box. "Kiwis immediately associate Cadbury Roses with that classic, bright blue colour so I knew I had to create something that stood out in the same way, but that also felt unique and special."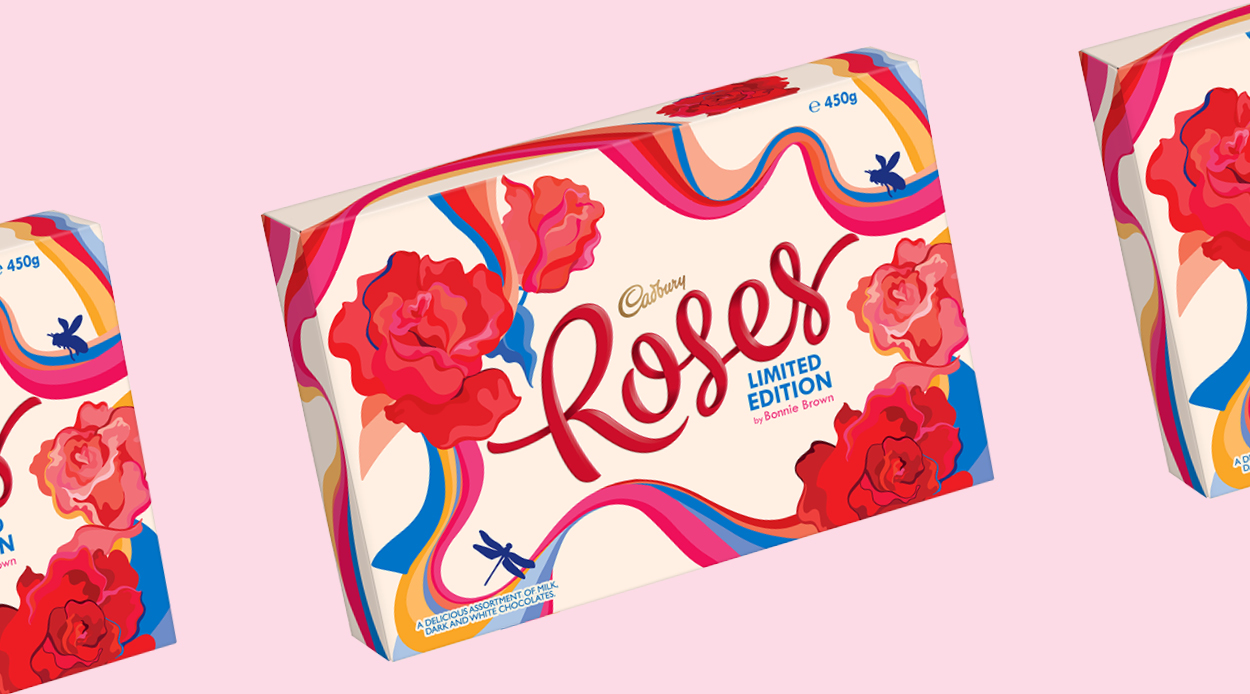 Marking the first time Cadbury has ever collaborated with a Kiwi artist, the new, limited-edition Cadbury Roses are indeed special, and for more reasons than just the way they look. "The design was inspired by my upbringing in Nelson and Queenstown and having summers on the coast," Brown explains, speaking to the undulating ribbons of colour that weave across the creamy, white background of the new boxes. "Projects like this are my favourite to work on," she continues, "because there is a lot of creative freedom, but also real-world considerations to work within… and I like the challenge."
Wanting to create something that would be perfect as a Mother's Day gift, Brown's contemporary twist on a Cadbury classic is a simple, delicious way to say thank you to those who have put so much of their time into raising us.