If you enjoy Grey Lynn's renowned Mediterranean restaurant Lokanta, or have heard the hype around K'Road's Carmen Jones, both owned by the same operators, you'll be interested to know that a third eatery is now being served up, by them, to Aucklanders. Given the solid track record of the other two locales, expectations for the newly-opened West Lynn restaurant are high. And indeed, our experience there confirms that big things lie ahead for Romulus & Remus.
Clare Hindmarsh, Michelle Arsan, Zeki Kizilata and Ali Fuat Arsan are the quartet behind the 110-seater space. They have combined their cultural diversity and knowledge of Italian cuisine to curate everything from the fit-out to the menu, which is taken well beyond the traditional Italian parameters. This has no strict pizza-and-pasta protocol, and not even one checker of the red and white tablecloth was in sight.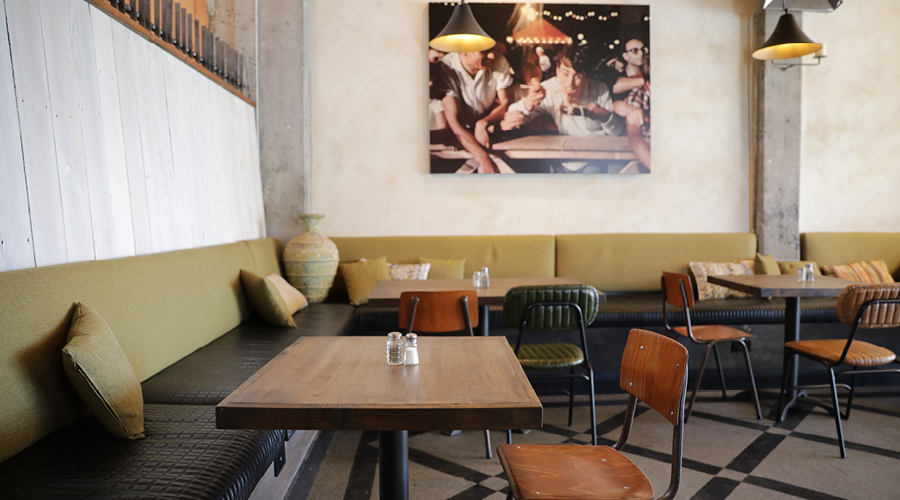 Instead, the restaurant exudes a warm and homely feeling that welcomes in the dining public. Blending walls of soothing green shades, so familiar in Italy's olive groves, with natural wooden floors, hand-painted tiles, and a Roman-inspired gold ceiling, the aesthetic of Romulus & Remus somehow combines an updated Italian decor with a New Zealand feel.
The thoughtful menu is designed by Hindmarsh and Kizilata to be shared. The pair did not hold back from showcasing their Turkish and Kiwi roots in the list of mouth-watering offerings. They wanted to create timeless and straightforward food, so with chef Luis Andrade, they chose to avoid the ubiquitous edible flowers and smears of sauce, and reel it right in to focus on the flavours. And these solid foundations are also evident in the fact that everything is made from scratch, and in-house. Even the tomatoes and basil in the Caprese Salad have been grown by Kizilata in his own garden.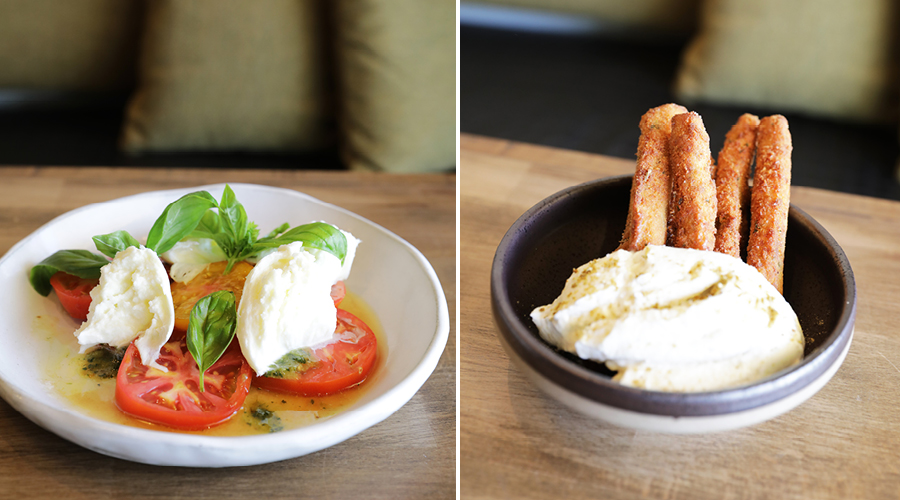 For most Italian restaurants, the predictable polenta chip is almost always a staple, but not at Romulus & Remus, where it makes way for innovation: the Melanzane Chips. Here, crumbed and deep-fried eggplant sticks are served with a deliciously creamy feta and fennel whip that resonates beautifully with the Mediterranean labneh. But if you are a diehard lover of authentic Italian dishes, there are still many you can choose, including the blended beef and pork mince Meatballs which are offset by a rich tomato sauce, with fragrant Italian parmesan cheese.
According to Hindmarsh, the She-Wolf Pizza has already become a crowd favourite. It took only one tasting for us to understand why. Using a simple medley of olives, tomatoes, garlic, capers, anchovies and chilli flakes, it seems to capture the perfect balance of tanginess and cheese-churning creaminess, with a kung-fu level of spicy kick from the chilli. From there, we began our endings and opted for a dessert of Brandy Snap Cannoli. We suddenly realised we had managed to save the best for last: it was spectacular. The Italian fried pastry was traded in for a nostalgic Kiwi brandy snap, then filled with lemon-and-fennel-infused ricotta cream. Add in a coating of pistachio, and you have the sweetest of must-have finales to a fun and fulfilling night.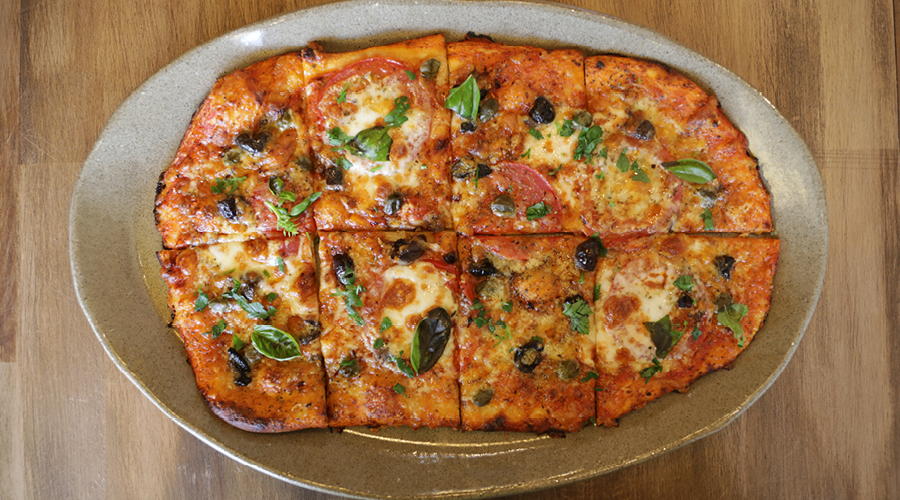 Romulus & Remus' beverage game is just as strong, with talented mixologist, Salvatore Gioiosa behind the bar, creating unique concoctions such as the nutty and delightful amaretto sour and tiramisu espresso, perfect during their happy hour and aperitivos from 4pm until 6pm. The doors are also for brunch from 8am on Fridays through to Sundays with an entirely different menu, including the carbonara eggs which we will most certainly be coming back for.
Opening hours:
Tuesday — Thursday: 4pm until late
Friday — Sunday: 8am until late
Happy Hour: Daily from 4pm until 6pm
Romulus & Remus
551 Richmond Road,
West Lynn