For those who love home-baked cookies, but don't always have the patience to make them, Pt Chev Cookies offers a satiating range with as much love and care mixed in.
The ritual of enjoying a cookie with a cup of strong coffee every morning led Registered Nurse Ellen Waymouth to start creating her cookies on the side. Inspired by her Canadian hometown, the especially soft and chewy concoctions, with different combinations of salty and sweet, immediately took off.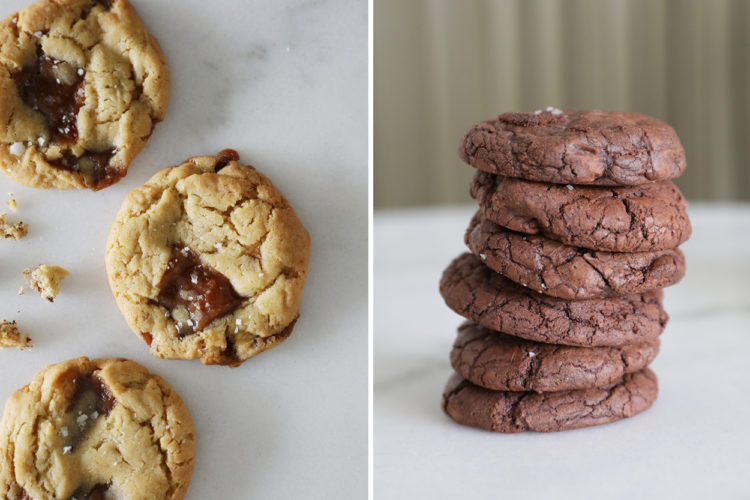 The cookies are hand-made with high-quality ingredients, including Whittaker's dark chocolate, Dutch cocoa, Fresh As freeze-dried berries and Heilala Vanilla. From the classic Chocolate Chunk and Salted Caramel cookies to the Orange Chocolate Fish to Popcorn Pretzel & Dark Chocolate Chip, each is a taste sensation.
As the Cookie Monster would say: "Home is where the heart is. Heart is where the cookie is."
Available at Farro's, Kawau Kitchen and Coffee Garage.
Orders can also be made on Pt Chev Cookies' website — pick up by appointment only on the following day.
Pt Chev Cookies
41a St Michaels Ave
Point Chevalier, Auckland