Counting the likes of Azabu, Auckland Fish Market, Cassia, Gerome, Goodside, The Jefferson and Giraffe as clients (among many others), it's fair to say that interior designer, Paul Izzard has made an indelible mark on Auckland's hospitality scene. The spaces he creates are warm and inviting, but also manage to conjure up imaginative, innovative ways for owner-operators to keep their businesses running seamlessly while facilitating a lively, laid-back ambience for diners. His work has taken the standard of restaurant interiors in Auckland to bold new heights, and as he tells us here, it's all about the experience.
What are the most significant ways the hospitality industry has progressed in the last few years? Hospitality and other commercial sectors have had to adapt to offer more experienced-based services. Restaurants and retail can no longer rely solely on food and service, they need to offer something more interesting. Whether it's creating a space for live music in a restaurant or putting a bar in a retail store, when competition is coming from the likes of Uber Eats, operators need to get people off the couch and into their restaurants, and the main way to do this is by offering unprecedented experiences.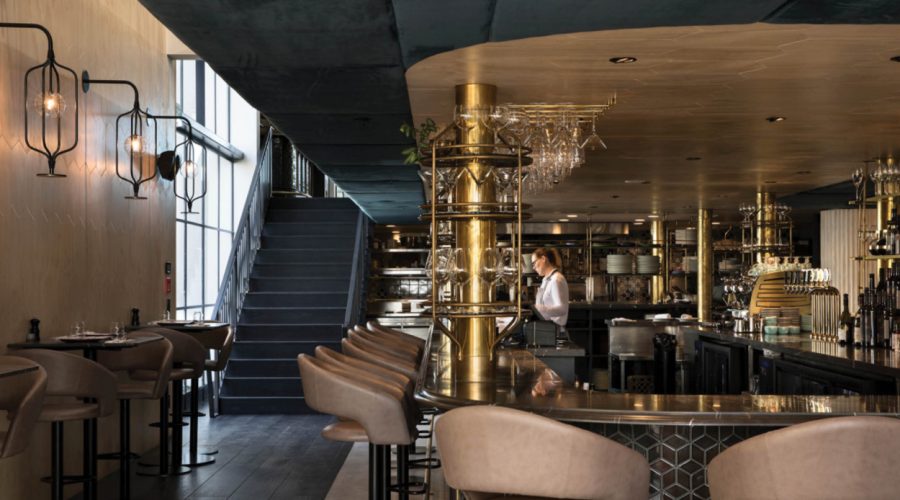 How does your experience with hospitality spaces inform the other work you do? We actually have a lot of residential clients who choose to use our services because of our restaurant expertise. If they like entertaining, for instance, we can build them an incredible at-home bar. Or if they love cooking, we focus on creating a kitchen that goes beyond the standard residential setup.
What is your main aim when conceiving a restaurant interior? Essentially, it's about taking the core values of a restaurant and translating them into something unique. If it's a gin cocktail bar, for example, we'll think about how we can create the most interesting and engaging bar for customers — maybe it has a stage in the middle of it for music performances, or maybe there's a bookable section for a cocktail degustation. There are so many options.
What do hospitality operators who come to you want from their spaces? Well, of course, they want them to be full all day! Breaking that down though, the spaces need to be rendered in a way that maximises their potential and meets the needs of both the operator and the customers, and keeps them coming back for more. From the operators' perspective, having a good back-of-house and front-of-house flow is important to reducing staff requirements and costs, increasing overall performance and maximising seating capacity. One thing we offer our clients is not only good aesthetic design but an intimate understanding of hospitality operations, which vastly improves the outcome.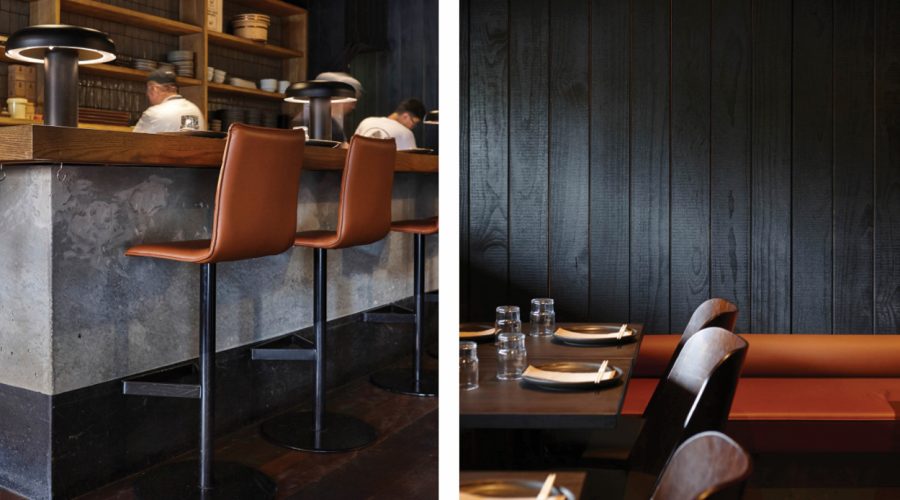 What are the biggest interior trends in the industry right now? The push for better experiences is seeing a growing desire for single venues that house multiple operators. Two recent examples that we have worked on are Auckland Fish Market and Goodside precinct at Smales Farm, both hosting collections of small eateries with communal seating and a central bar. This set up creates an experience in itself, where customers are afforded more choice from one venue, and those dining at the same table can eat from different places. The communal courtyard space also makes it easy to host things like live music events and cooking displays that create an exciting, carnival-like experience. This doesn't mean we shouldn't be opening large restaurants anymore, it just means that the restaurant model of old needs to start thinking about how it can offer a similar, multi-faceted, engaging experience.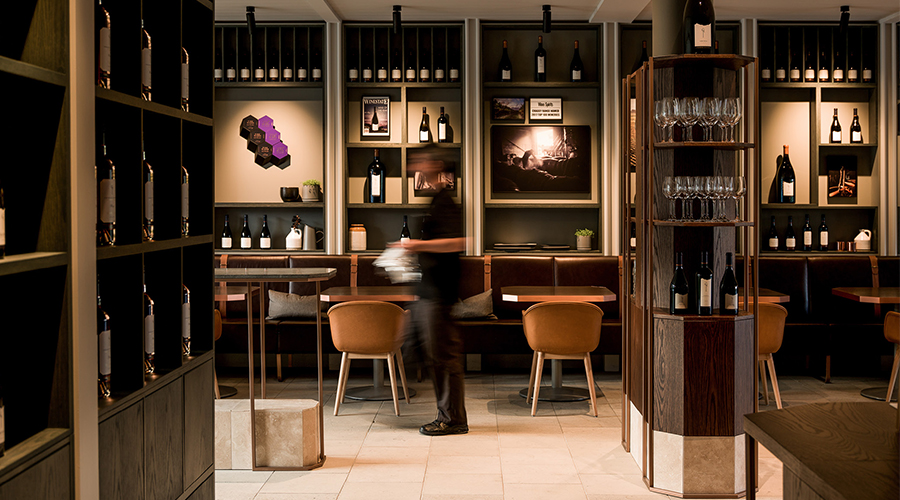 Is there anything you wish people would stop doing in fit-outs? Using school chairs! Uncomfortable seating is an absolute no-no. Despite the fact that setting up a restaurant can incur some pretty significant costs, a design will be ruined if the budget doesn't stretch far enough to emphasise the comfort of the customers.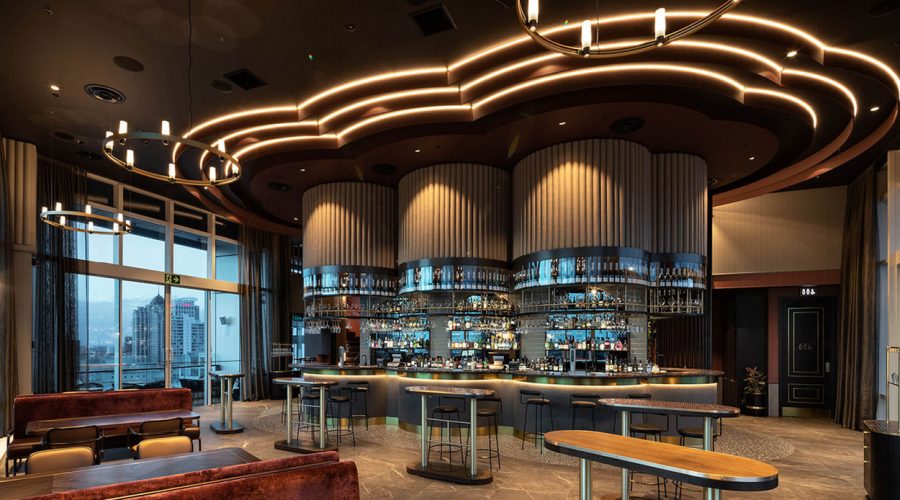 What are some of the biggest challenges you face when designing for hospitality? There are so many challenges in this space — from budget to room restraints to lead times and local authority controls, but these can all be overcome with a good design process. Luckily, it's one we have down to a fine art, having completed over 300 venues.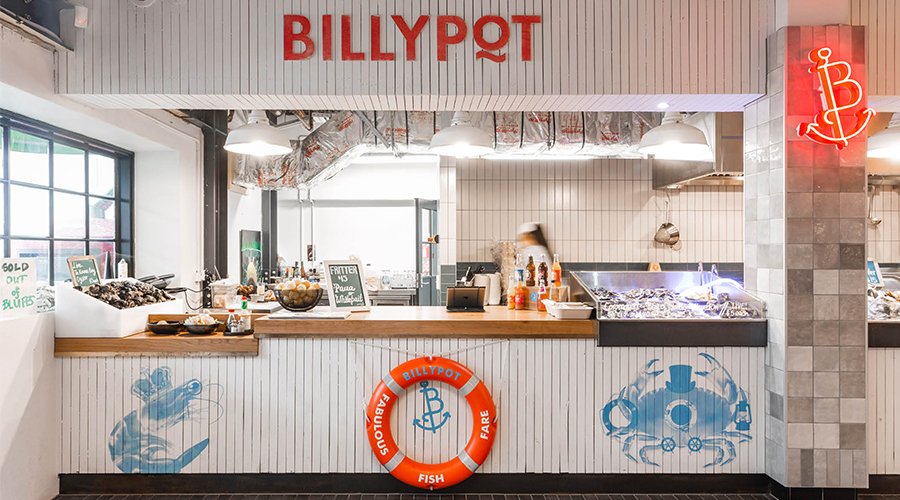 What do you enjoy most about doing this kind of work? Many things. One of course, is the fact that everyone can relate to what we deliver, and everyone gets to enjoy the results. Seeing people enjoying themselves in spaces that we've had a hand in creating is something that brings us great pleasure.
What is unique about working with hospitality owner/operators in New Zealand? One of the huge advantages New Zealand has, is that we're a small country, so we're lucky to be close to our provenance. We can trace where our meat comes from, we know the name of the guy who caught our fish, and can speak to the hands behind our furniture. What we create carries a sense of integrity and authenticity. At Izzard, we approach all of our designs from this place (we don't do 'fake') and we're fortunate that our fantastic clients are on the same page.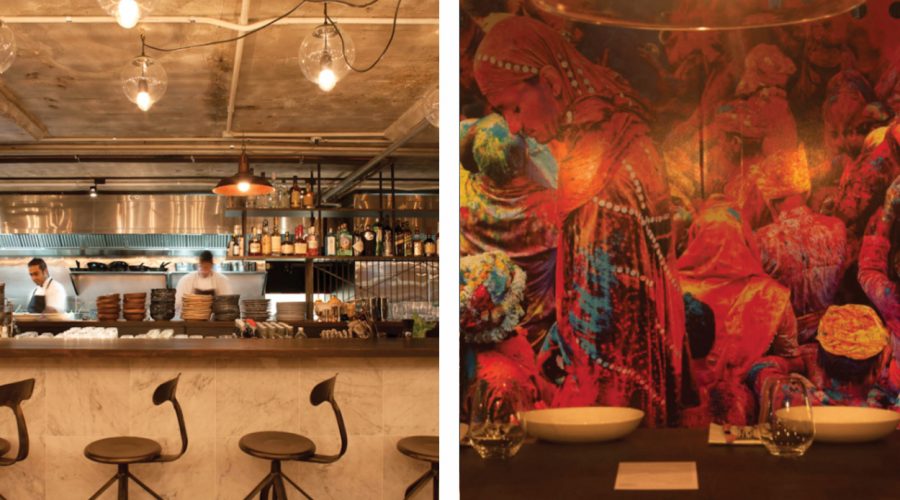 Where do you see the future of the hospitality space going? We will definitely see more multiple-venue situations, with far more choice. Recently we have been working on Harbour Eats at the new Commercial Bay development in downtown Auckland, which will see 40-or-so food venues combined under one roof. There is also a growing opportunity for smaller, more artisanal restaurants, bars and eateries as they're cheaper to get up and running. This, of course, is better for the customer who will be afforded more vibrant and exciting choices than ever before. Burgeoning environmental concerns will see issues around sustainability continue to grow in importance, which relates back to the unparalleled provenance that hospitality operators can tap into in New Zealand. But essentially what I'm expecting is more entertainment built into the inherent design of a hospitality space, which will see us waving goodbye to stuffy boring dining rooms and will hopefully, give the customer a real reason to get out and enjoy themselves!