It's not a common occurrence for this North Shore neighbourhood to open up a hospitality establishment, making Patch on Sunnybrae Road all the more intriguing. Inspired by the North Shore's rich history of strawberry farming, Patch draws on elements of the strawberry fields through its decor, designed by Material Creative, who was also the team behind the fit-out of Hello Beasty and Morningside Tavern.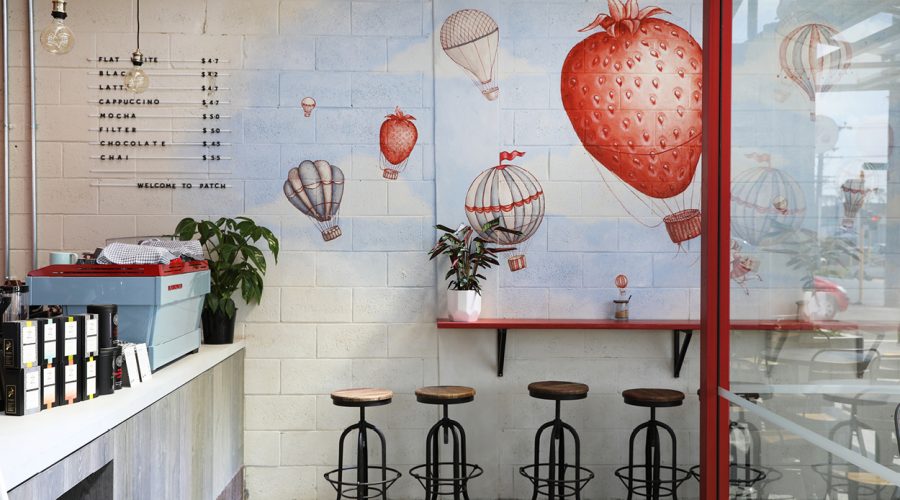 Owned and operated by the married couple, Allen Zhang and Jenny Che, the duo were striving to open an eatery that was spacious and kid-friendly, having children of their own at home. The 80-seater space sports a quirky strawberry mural, contrasted against an industrial concept with high exposed ceilings that resonate with a greenhouse. Patch sees a balance of modern and classic and is the sunny new spot that's showcasing a delicious menu with a creative and contemporary spin.

The menu showcases a number of classic brunch dishes, but with a special twist to differentiate itself from the rest. Instead of just a plate of pancakes, Patch goes the extra mile to create something that is entirely new, like the strawberry lamington hotcake. The tall stack sees a trio of fluffy, light and spongy gluten-free, buckwheat hotcakes which are coated with white chocolate icing and shredded coconut. Topped with mascarpone and served with berry coulis, fresh strawberries and macadamia crunch, these hotcakes are not only unique and delicious, but also nostalgic.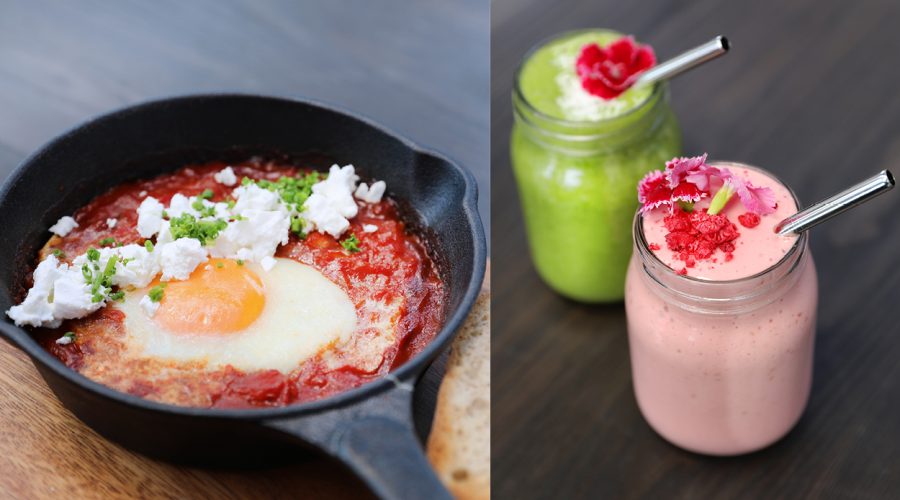 With one of the head chefs being Korean, you will find many Korean influences woven into the menu, such as the shakshuka eggs. Taking the breakfast staple, the chef has spiced the tomatoes with tangy kimchi, lending the dish a more pungent flavour. The stand out was definitely the Koreana which featured galette pastries that were topped with the infamous sweet and spicy marinated Korean fried chicken. The game-changer was the side of fried rice-cake sticks, otherwise known as tteokkochi, which was once a common Korean street food. The crispy exterior and the chewy inside alongside the sweet and spicy marinade admittedly takes some getting used to, but once you understand the glory of the tteokkochi, there's no turning back.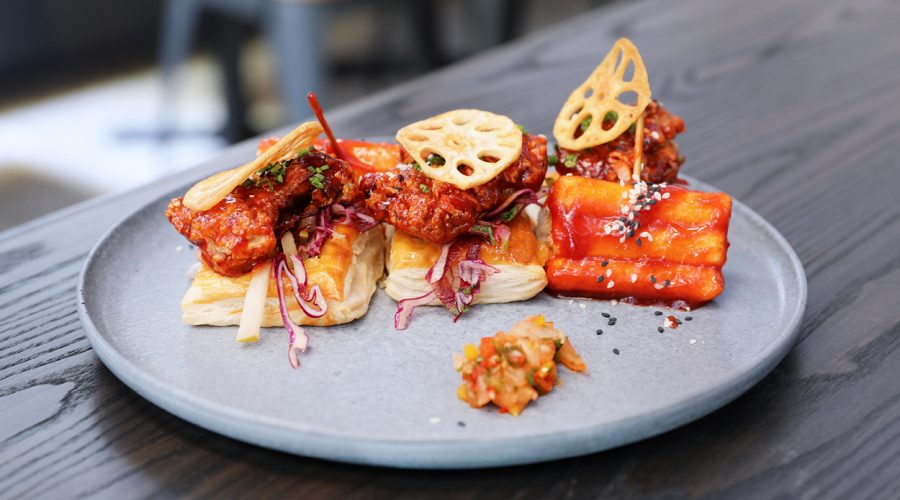 Aside from the epic pancakes and Korean-inspired delicacies, Patch is also home to some delicious fish tacos which may not be authentic Mexican, but are undeniably tasty. The tortilla wraps had been slightly grilled to achieve a gentle crisp and were filled with large pieces of battered fish, beetroot and apple slaw with smashed avocado, salsa, chipotle sauce and sour cream. For those that are seeking something lighter, the granola is a delightful option that packs a load of crunch and sweetness. Dubbed as the "Happy Muesli," the combination of almonds, seeds, coconut yoghurt, berry coulis and seasonal fruits definitely puts a smile on one's face.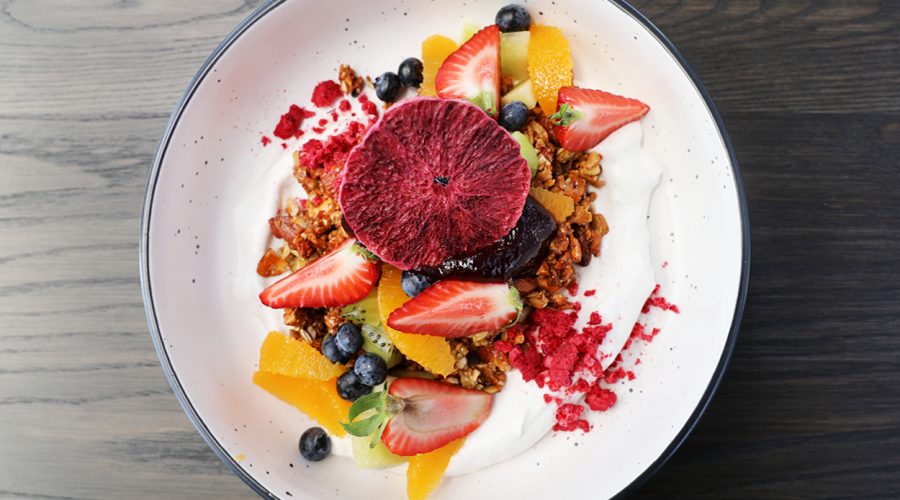 Whether you're after a sit-down lunch as you catch up with friends and family, or need a quick snack to-go alongside a great cup of coffee, Patch has you covered. The cabinet is filled with delicious house-baked treats and all pair perfectly with a cup of Kokako coffee that's freshly brewed by the highly-skilled baristas. The doors for Patch officially open on Thursday, the 7th of November and we guarantee that this weekend will be a busy one for Zhang and Che, so we suggest you get there sooner rather than later.

Opening hours:
Monday — Friday: 7am until 4pm
Saturday & Sunday: 8am until 3pm

Patch
108 Sunnybrae Road
Hillcrest