It's widely believed that afternoon tea began as a parlour fancy around 1840, when Anna Russell, the Duchess of Bedford, wanted something to fill that 'sinking feeling' she had during the yawning afternoon. She requested light food and a pot of tea (usually Darjeeling) to be brought to her private quarters so often, she began inviting a few friends to join her. The Queen took note, and it was soon a must-attend social event on the Victorian calendar — gradually evolving to include more elaborate fare such as finger sandwiches and scones with clotted cream.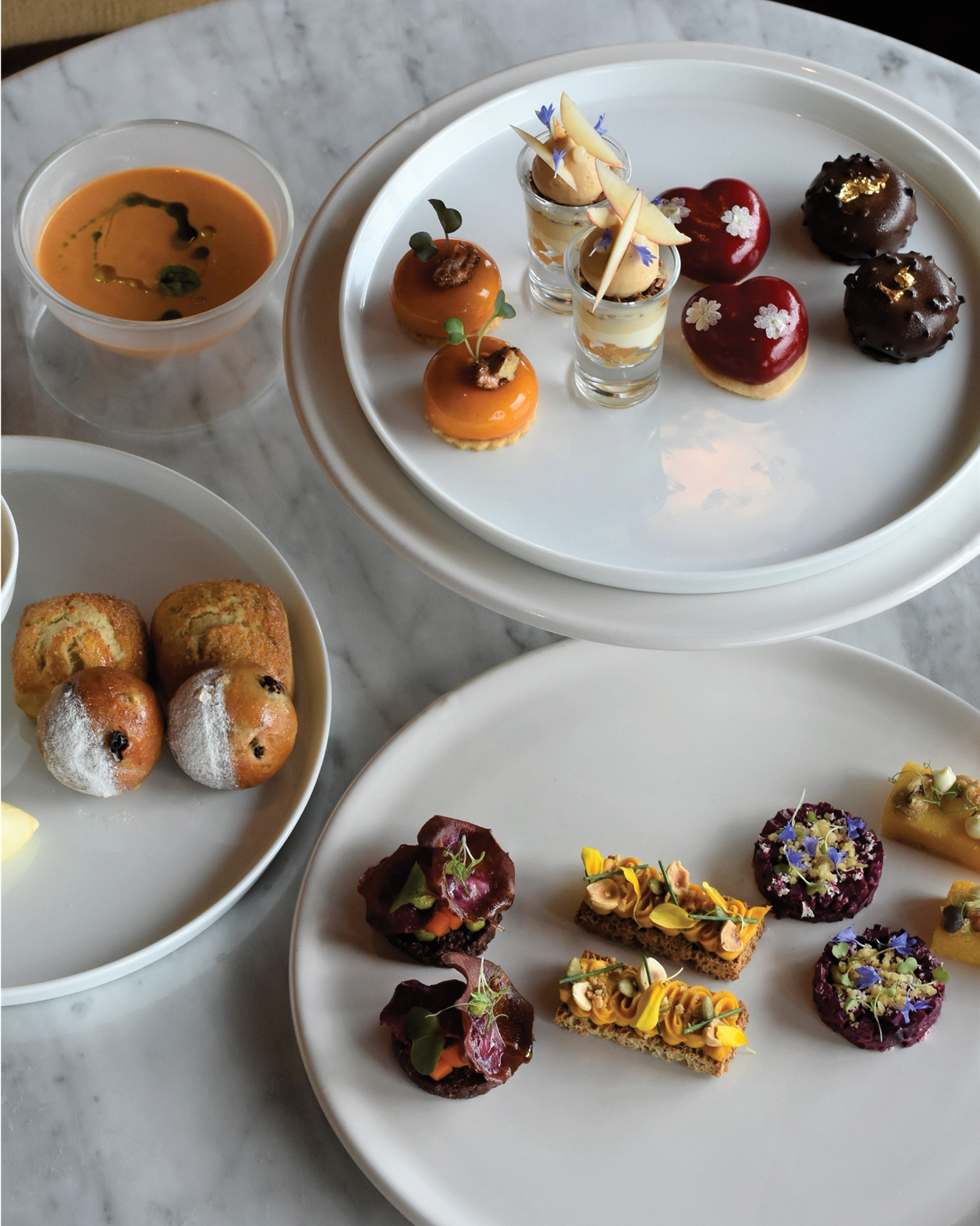 Purveyor of all things delightful and sweet, The Living Room at Park Hyatt Auckland is progressing the historic court tradition even further with a five-course, vegan afternoon tea brought to life by Executive Pastry Chef Callum Liddicoat, together with Chef de Cuisine Andreas Pfyl.
Taking the change of season as inspiration, late strawberries keep a roasted carrot and almond petit gateaux company, as well as a mini crisp apple verrine. The scones are served with a smooth coconut yoghurt and, for a well-rounded offering, the savoury dishes include beetroot tartare and polenta with kumara.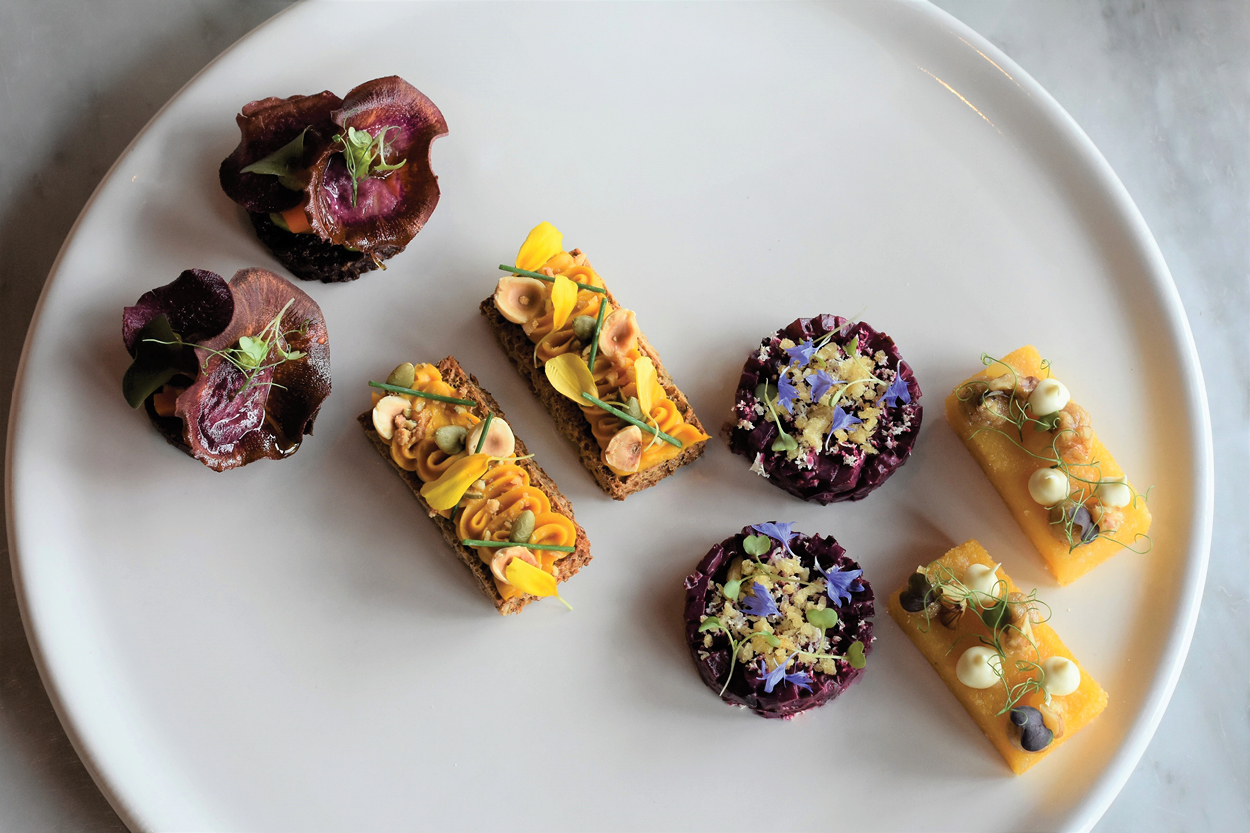 The small bites are full of flavour and texture — something we're sure would wow even the most discerning duchess as she overlooks the water at the Park Hyatt's Living Room, where the vegan afternoon tea is served.
Afternoon tea reservations are available Wednesday to Sunday, from 12pm to 4pm. Bookings can be made here.