Really, no meal is complete without a perfectly paired wine. Not often considered carefully enough, a fine wine can work to highlight a dish like nothing else — bringing forth flavours and accentuating the food's finer points. It's something we all need to be more aware of.
Taking this idea and building on it is Park Hyatt's restaurant Onemata — home to an impressive collection of limited-edition wines (one of the most extensive lists in the country, in fact). Wanting to hero these delicious drops, the restaurant will play host to a series of wine dinners that put fine wine first, with Onemata's expert sommelier Suraj GC showcasing the intricacies of different wines alongside the clever producers who make them. From renowned Champagne to brand new wine, these three, exclusive ticked events are each on for one night only, and offer the perfect opportunity for those passionate about food and wine to meet the experts, taste new and rare varieties and enjoy the finest hospitality Onemata has to offer.
Special accommodation packages will also be available for these events, providing the ultimate Park Hyatt Auckland experience — whether that is respite for out-of-town gourmands, or simply a luxurious winter staycation.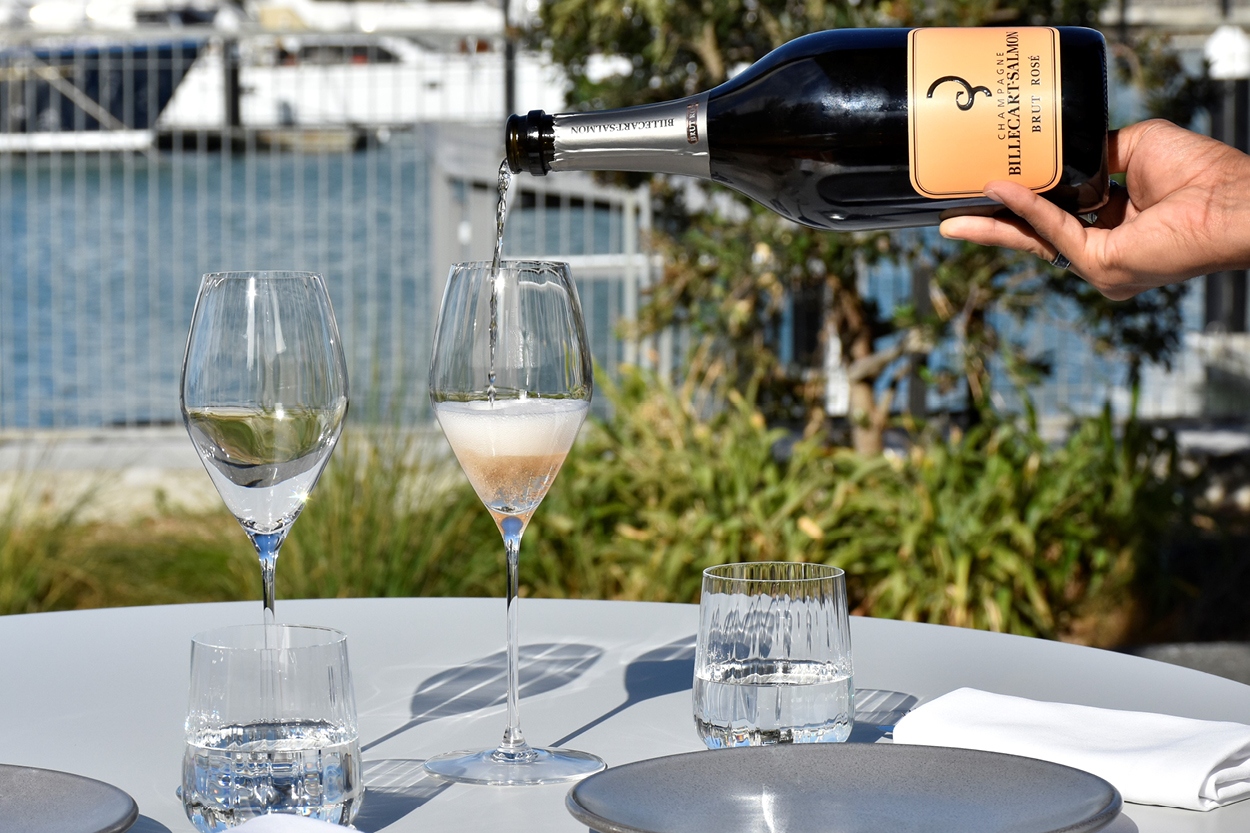 A Long Lunch with Billecart-Salmon and Chatham Island Food Co
New Zealand is a country that prides itself on fine seafood, and the delights found in the outermost reaches of the Chatham Islands are nothing short of divine. This five-course dining experience has been designed around Chatham Island Food Co's locally-caught seafood, which is expertly paired with the most coveted Champagnes from Billecart-Salmon.
A Long Lunch with Billecart-Salmon and Chatham Island Food Co will take place on Saturday, May 14. Tickets for the lunch are $250 per person.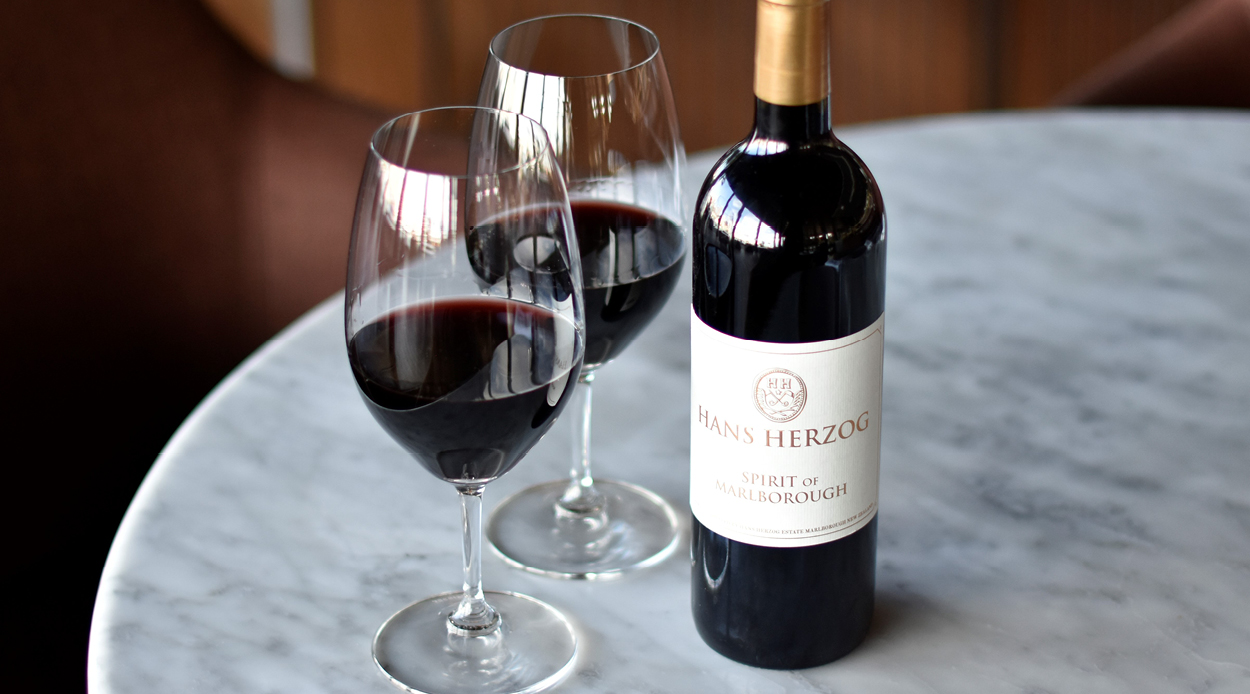 A Celebration of Craftsmanship with Hans Herzog
Marlborough's Hans Herzog Winery sits at the pinnacle of creativity and innovation in wines, while still paying homage to the traditional craft. To celebrate the introduction of the new noble grape variety to New Zealand, Onemata has partnered with the winery in this exclusive and sure-to-sell-out event. What makes the variety so coveted (besides an appealing flavour) is the rare blue colouring. Diners will start the evening with a welcome drink at Waka, Park Hyatt's rooftop bar, before indulging in a four-course dinner at Onemata.
A Celebration of Craftsmanship with Hans Herzog will take place on Thursday, June 16. Tickets for the exclusive event are $300 per person.
Battle of the Vines: A French Takeover at Onemata
It is often thought that the best results come from collision, collaboration and competition. In a competitive night of compare and contrast between Clos Henry Winery Marlborough and Domaine Thompson Winery Central Otago, guests will enjoy both New Zealand and French varietals alongside a four-course meal prepared by Onemata head chef Rob Hope-Ede.
Battle of the Vines will take place on Thursday, July 7, and tickets are available for $175 per person.
Tickets can be purchased for these three dinners through Onemata directly. More details are available here.