With New Zealand Fashion Week 2019 around the corner, we thought it would be interesting to talk to some of the top designers taking part in this year's line-up. But instead of fashion, we discussed food and asked them about their favourite dishes to eat around Auckland — and many of their answers (especially one in particular), is not what you'd expect.
Paris Mitchell Temple & Georgia Cherrie — Paris Georgia 
Announced as this year's Mercedes-Benz Presents Designer, Paris Georgia, started by Paris Mitchell Temple and Georgia Cherrie is definitely one-to-watch this season. Mitchell Temple named K'Road's Apero as her favourite restaurant and tells me, "it's simplicity at its finest. The beautifully curated wine list goes hand in hand with the house-made terrine (my favourite on the menu) the specials are always super impressive and never disappoint." While Cherrie also chose a K'Road establishment as one of her favourites — Gemmayze St. "The hummus is unbelievably smooth, I swear that it's creamier than a moisturiser and the space is such a lively vibe." She follows this up with another favourite — this time an unexpected one, "I get KFC once a week, I have a serious problem but I'm not sorry about it."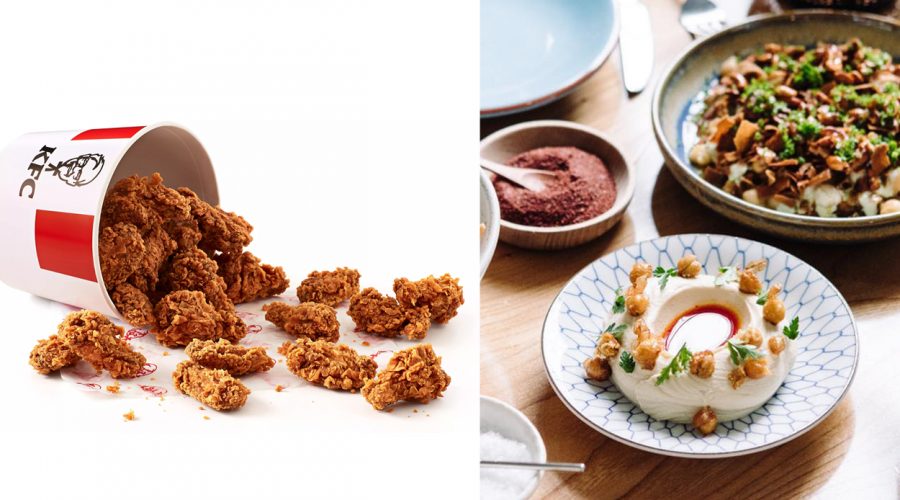 Benjamin Alexander 
Following his grand victory in Project Runway NZ, all eyes are on the young and talented designer, Benjamin Alexander. Presenting at his first Fashion Week this year Alexander tells me that when he has time to spare, his favourite restaurant in Auckland is "probably Coco's Cantina on K' Road. Mainly because of the people and the atmosphere. I love how simple and homely it is." At this Italian restaurant, he tells me that he will "always order the ravioli and, of course, a decent amount of prosecco."

Wynn Crawshaw — Wynn Hamlyn
Renowned for his elegant, beautifully simple designs, Wynn Crawshaw of womenswear label Wynn Hamlyn, applies a similar philosophy to food as he does to fashion. With Wellington burger joint, Five Boroughs recently popping up around Auckland, Crawshaw tells me that the double cheeseburger is his favourite, simply because "I love burgers and I think this one is the best." Having tasted this for ourselves, we can confirm that it really does tick all the boxes from its soft, toasted bun, to its juicy beef patties with plenty of sauce, melted cheese and zingy pickles.

Jessie Wong — Yu Mei
The Founder and Director of handbag brand, Yu Mei, Jessie Wong is a self-proclaimed, passionate foodie. The boss lady's favourite place to eat when she's in Auckland is Odettes Eatery. She tells me, "the menu always changes but they always have a sweet and savoury crepe on there and either one is good depending on what mood you're in." She explains that the laid-back yet classy ambience makes it a great place to have meetings with clients but when she's with close friends and family, she tells me "yum cha at Grand Harbour for lunch and then Negronis at Annabel's Wine Bar at night."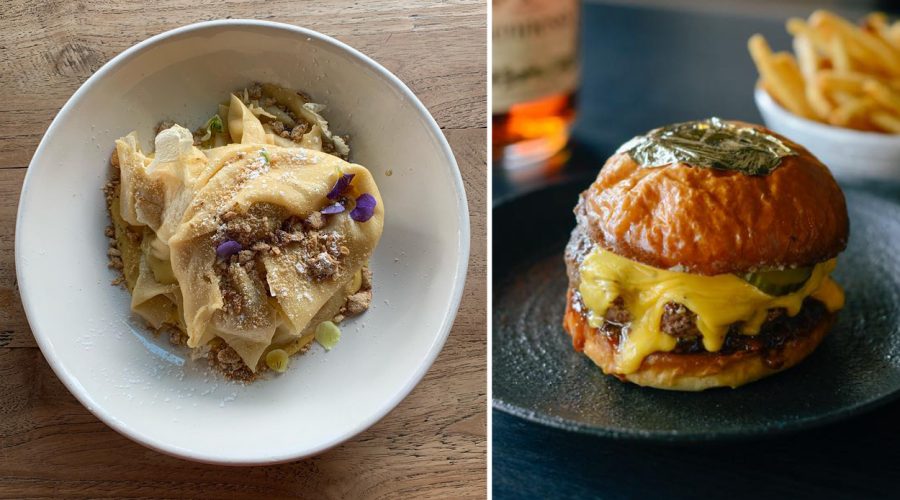 Elisabeth Findlay and Dayne Johnston — Zambesi
Celebrating their 40th birthday this year, Zambesi is one of this season's most hotly-anticipated shows. Co-Founder and Designer Elisabeth Findlay's favourite thing to eat in Auckland is Non-Solo Pizza's gnocchi al Ragù di Vitello — fluffy potato gnocchi, braised veal, creamy mushrooms, pecorino and thyme. This is ideally paired with a Makers Anonymous prosecco and followed by a classic affogato. Zambesi's Menswear Designer, Dayne Johnston, on the other hand, selected Madame George as his restaurant of choice. Having recently designed the team's aprons, a touch of Zambesi is always seen at the K'Road bar, where Johnston tells me he particularly loves the potato puffs and attentive hospitality.