The Urbanaut Brewery and Taproom in Kingsland is known for its colourful craft brews, with a rotating roster of food trucks on the weekend. It's been a competitive spot for pop-up purveyors of everything from poutine to ramen and plant-based treats.
Now, the team has committed to one smashburger kitchen to rule them all — Burgernaut. By a former food trucker who used to set up regularly at Urbanaut, Jamie Stewart, Burgernaut offers simple yet sensational burgers for meat eaters, vegetarians and vegans alike — with all sauces and seasonings made onsite.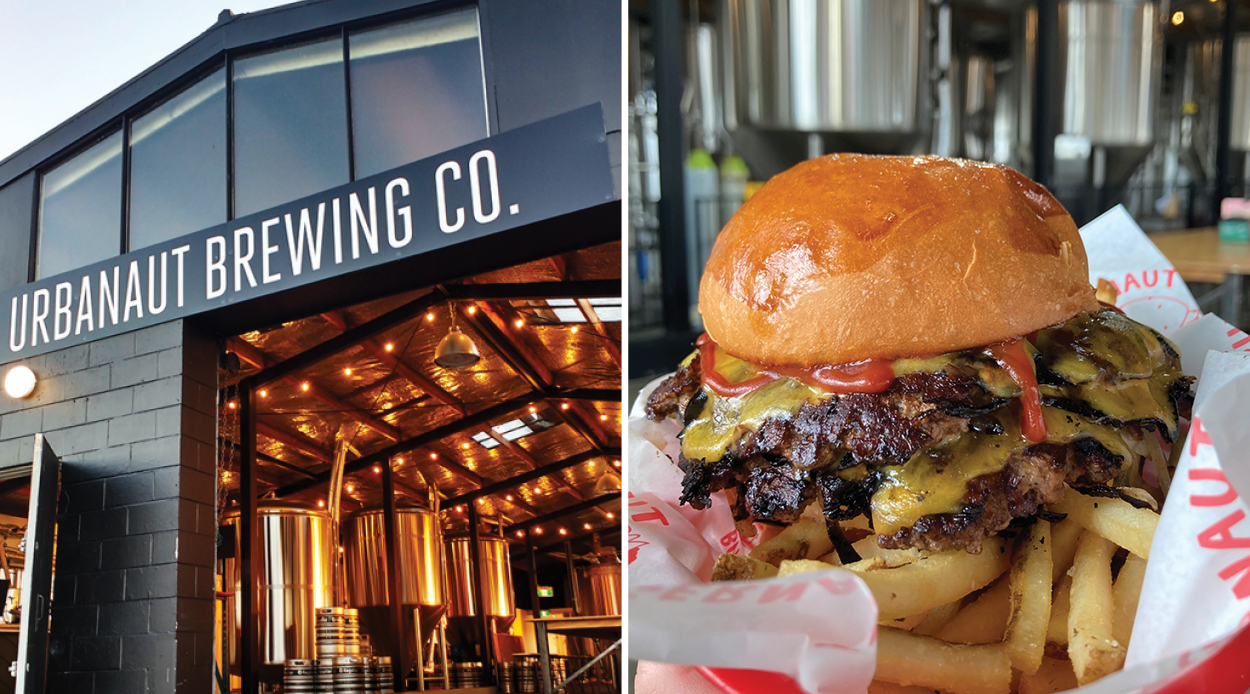 "I have known and loved the crew, the venue, and their outstanding beers for several years now," says the head chef, who previously frequented Urbanaut with his truck Toasted As. "My vision is to create burgers every bit as high quality as the delicious beers they offer, and to become known as the premier venue for burgers and beers in Auckland."
As such, look out for the classics as well as limited-time specials, including the current favourite — a Texan smashburger. It features prime New Zealand Angus brisket patties with finely sliced onions and jalapeño smashed into the pattie, swirls of charred mustard and ketchup and, to top it off, double cheddar on a toasted milk bun. Plant based versions are available by switching to Impossible Meat and the dairy-free Angel Food cheese.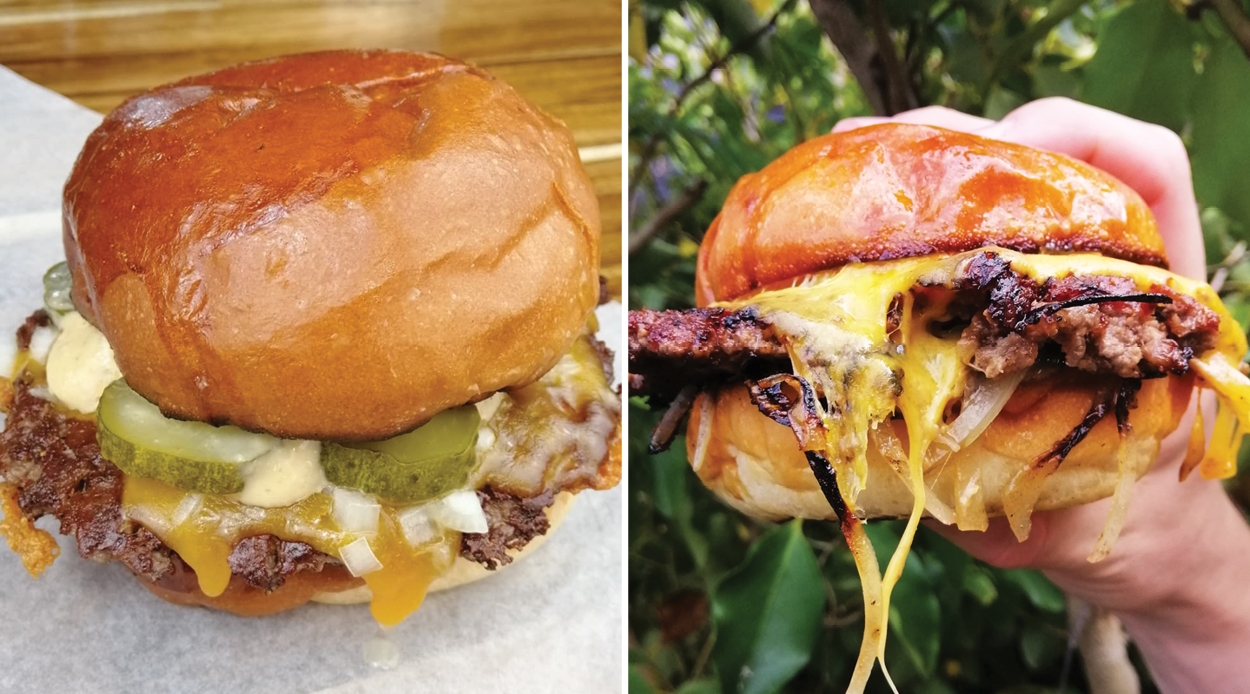 Burgernaut is a team effort, with many of the new options on the menu dreamed up by chef Isaac Chadda, who comes from the team that set up Better Burger. With these concoctions served next to Urbanaut's icy cold full-pour beers from twelve rotating taps, there are no shortage of feel-good ordering configurations that will keep you coming back.
Opening hours:
Wednesday to Saturday: 12 — 8pm
Sunday: 12 — 6pm
Closed Monday and Tuesday
Burgernaut at Urbanaut Brewery and Tap Room
597 New North Road
Kingsland, Auckland