On a coveted corner of Remuera, a new café has polished its plates, and rolled out its outdoor table settings in time for a hot, sometimes socially distanced, summer.
With the utmost attention to detail, Knead on Benson has entered its neighbourhood with something for every discerning diner. From artful pastries (cinnamon rosettes and scones) to scrumptious pies and sandwiches, its ever-evolving cabinet goods are as gourmet as you'd expect of its address. There's even 'dogscotti' for the Remuera retrievers.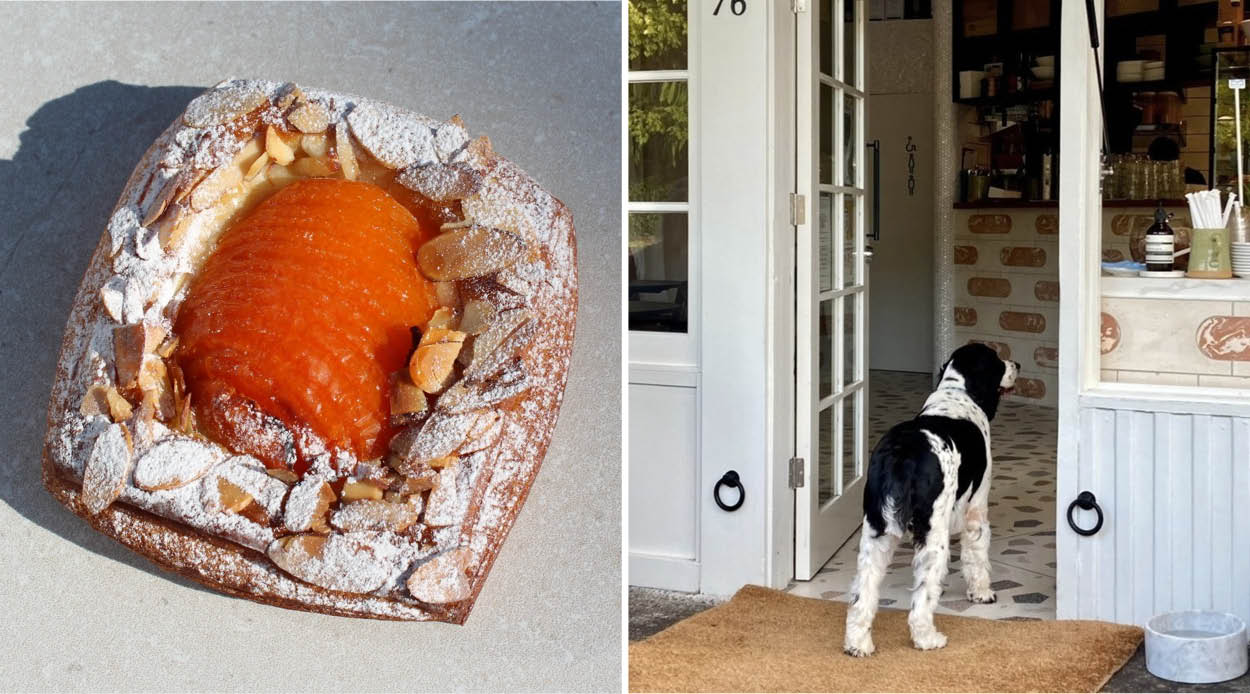 For those dining in (or streetside, should we say), at Auckland's level red setting, there is a refined menu championing local produce. It includes smashed eggs adorned with halloumi, courgette, almond and chilli, and scampi spaghetti twisted together with tomato, fennel, chilli and pangritata. Of course, you can order eggs any way you would like, along with an Allpress Espresso coffee.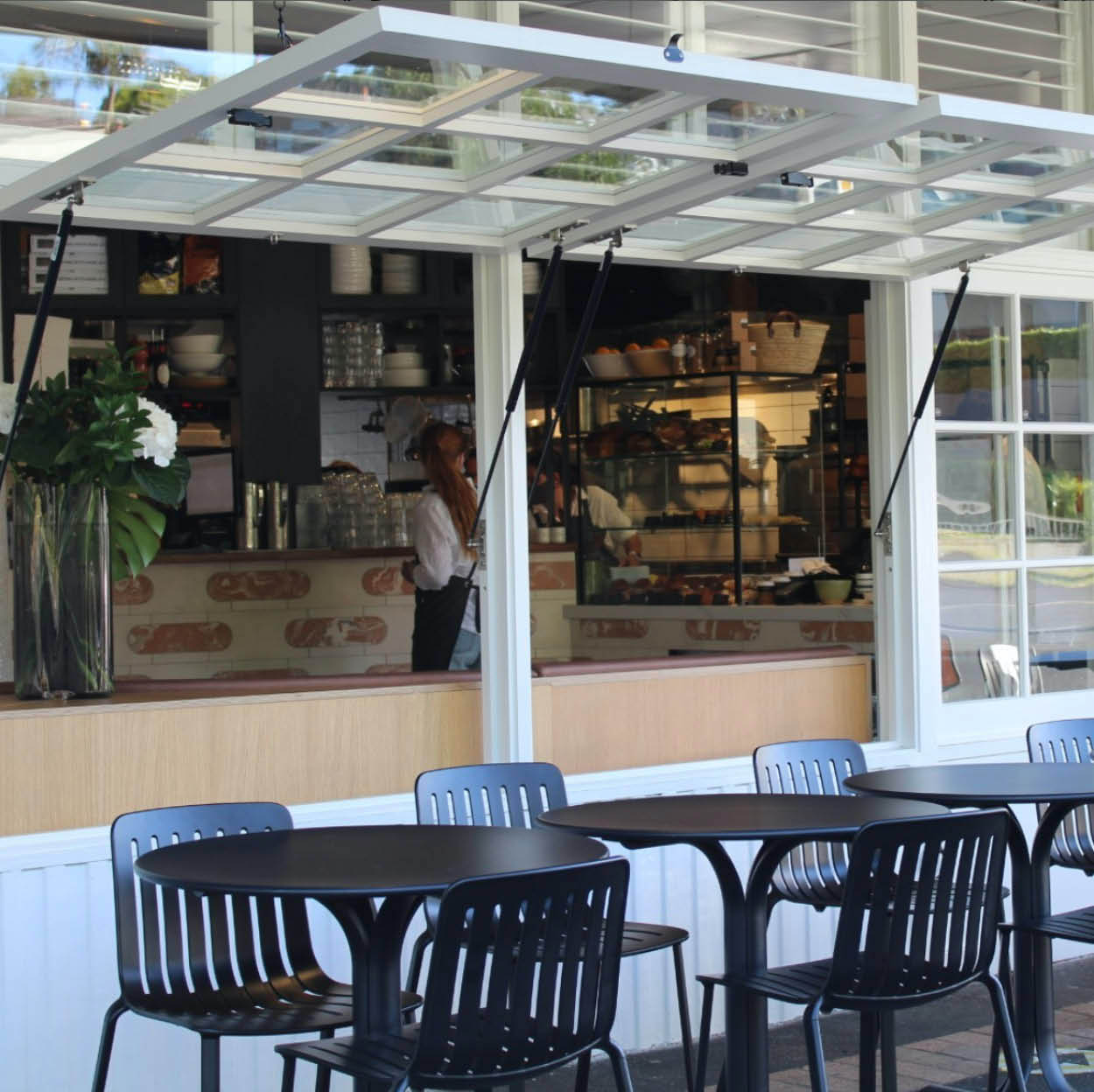 While dining is only available out the front at the moment, Knead's large windows open upwards to allow a glimpse at their gorgeous, intimate interior and stacked shelves. Being so open to the street, the café is a welcome new entry to what is already a dining destination for the suburb — including the stalwart success that is Benson Road Deli and the more recent bistro and bar, Morell.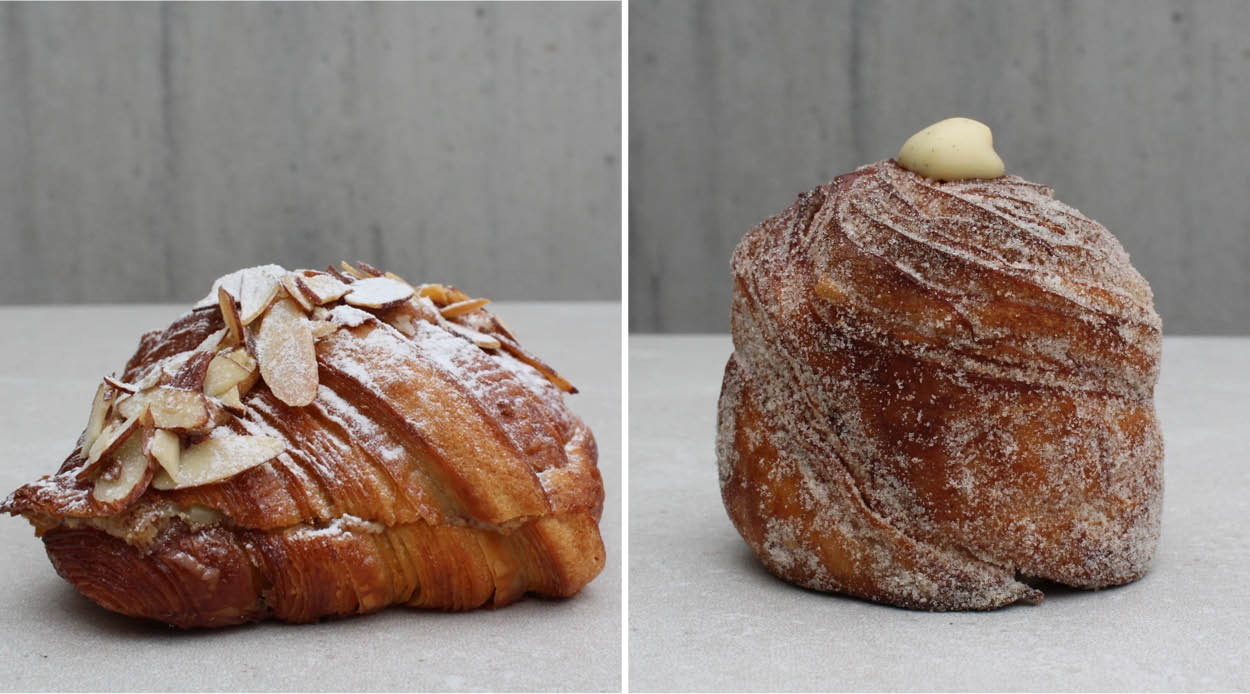 Judging by the locals we have already seen lining up for a slice of Knead on Benson, since it opened in early December, this is one haunt that is here to stay.
Opening hours:
Daily: 7am — 3pm
Outdoor dining only during Red
Knead on Benson
76 Benson Road,
Remuera Auckland