From the aficionados behind esteemed Viaduct Harbour venues Parasol & Swing and Brolly, The Broken Lantern is breathing much-needed new life into the Ponsonby Road space formerly occupied by Little Easy.
Owners Jason Rosen, Adam Neal and Olly Fitton are aiming to transform the sprawling building into multiple spaces. The lower level, open now, houses what Rosen describes as "a beer hall or tavern at its roots, but realised with the same high quality as Parasol & Swing".
The decor scrubs away the last few incarnations of building, and "takes a touch of inspiration from its 100-year-old roots, modernised, with a hint of New York City Lower East Side street alley-vibe thrown in, to spice things up a little". There's a sun-catching courtyard out the back, perfect for when you want to soak up some rays while being hidden from street view.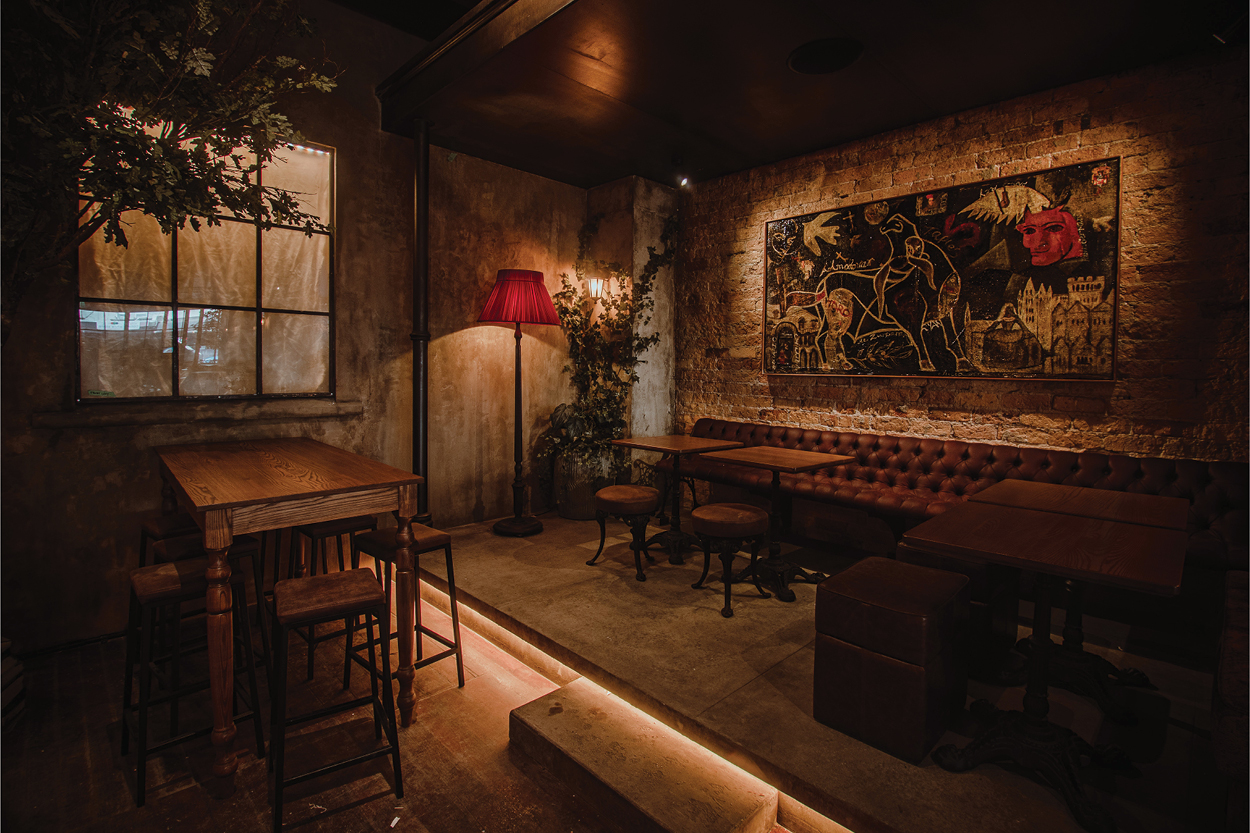 There's an overarching theme to the proceedings that will change seasonally — on one side of the main room, the wall is dedicated to a local artist's mural that will change every six months, coinciding with the seasonal change of the menus.
"This means, although we will have a classic menu that will stay fairly consistent, every six months part of the main room's energy will change, and to match it, the food and drinks," explains Rosen.
The Broken Lantern opens with lean towards Spanish and South American flavours, sherry-based cocktails and wine from grapes such as Tempranillo, Garnacha and Albarino.
Find original cocktails, with an array of bespoke, house-made ingredients, plus 10 local craft beers on tap, and a wine menu that focuses on natural and organic wines. There are also five natural wines on tap, which is a steadily growing trend that allows customers to use refillable glass bottles to take away.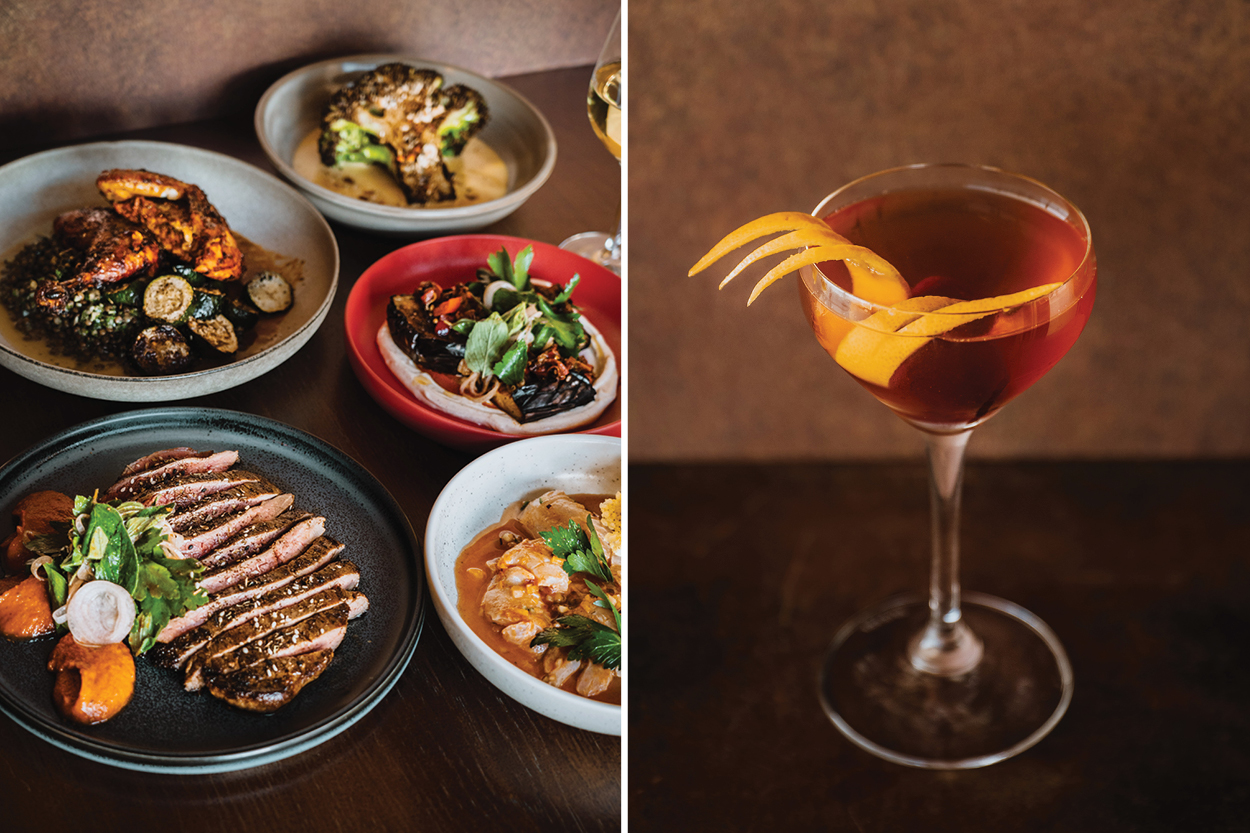 Given their reputation for stellar cocktails, The Broken Lantern more than delivers on this aspect with a wide range of thoughtfully crafted libations that you won't find anywhere else. Barrel-Aged Decadence, for example, comprises wine barrel-aged whiskey, cocoa nib infused cognac, Italian maraschino liqueur, a blend of rosso vermouths, and a touch of Campari, all of which are rested in a new oak barrel for no less than one month.
The Lonely Hearts Club is a new take on Parasol's most popular Crimson & Clover Club cocktail, and mixes a peppermint tea gin, Italian aperitif wine, vanilla and strawberry grenadine, lemon and a dusting of strawberry.
The food is just as worthy a drawcard at The Broken Lantern, with a menu designed by Executive Chef Fitton, whose dishes for both Parasol & Swing and Brolly have been a large part of their success.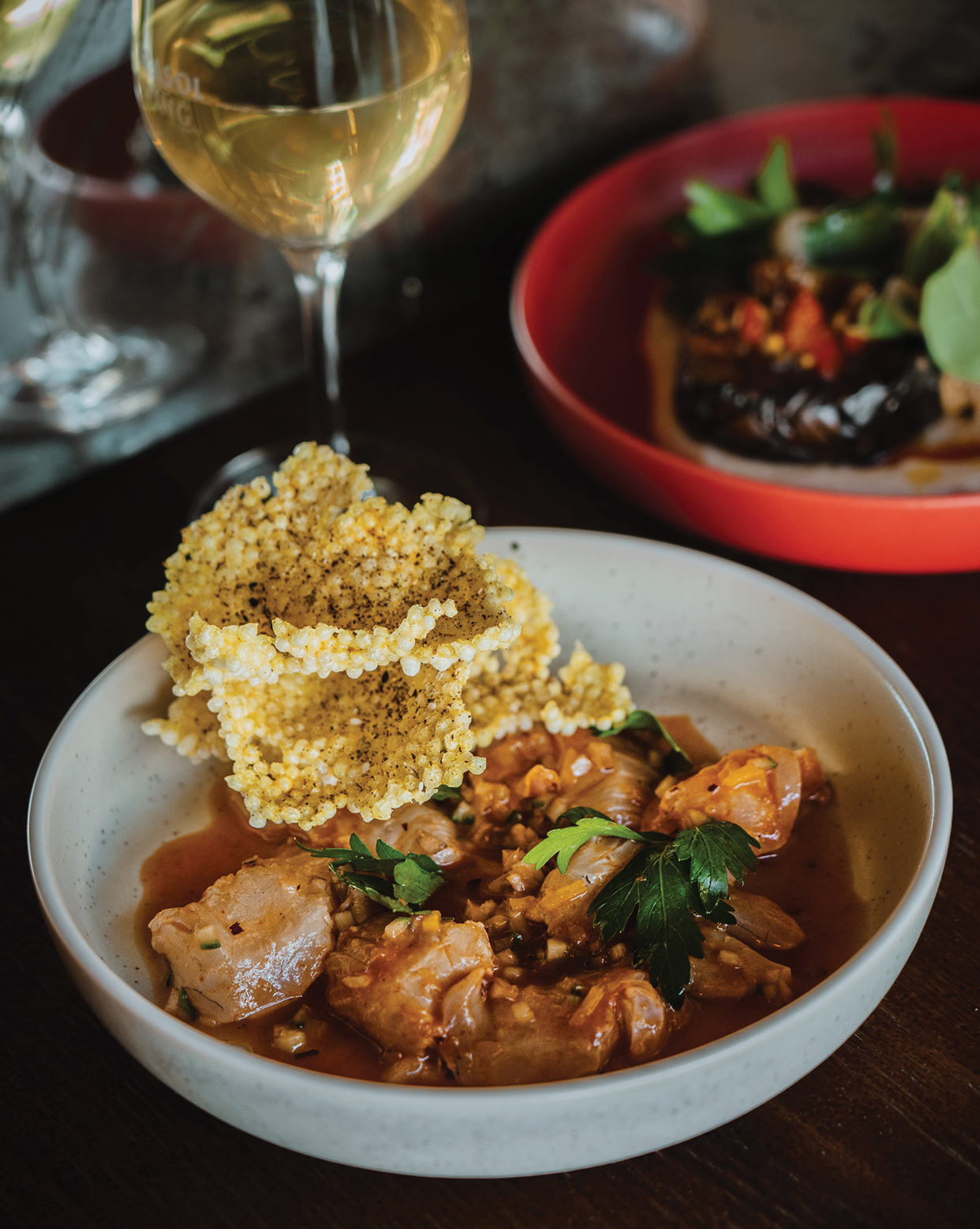 In keeping with the Spanish theme, there's "Carne Asada" half chicken with lentil chimichurri and grilled courgette; skirt steak with a "sofrito" inspired sauce, plus pickled shallots and a herb salad; white fish ceviche with tomato and chilli, topped with an inventive tapioca cracker; charred eggplant on hung yoghurt with smoked paprika and lemon, topped with a salsa of asadillo, capsicum, onion and garlic — and a hearty bar snacks menu, too.
With its thoughtful offering and seasoned team, The Broken Lantern is a suitably high calibre venue for Ponsonby that's still welcoming and approachable. Pay them a visit, and they're sure to fix you a delicious spread indeed.
Opening hours:
Wednesday & Thursday: 4pm — at least 1am
Friday to Sunday: 12pm — at least 1am
Closed Monday & Tuesday.
The Broken Lantern
198 Ponsonby Road