Queenstown and its surrounding areas are typically evangelised for their sweeping scenery, snow-capped mountains and high octane adventure tourism. And while that all remains a solid drawcard, it's the area's hospitality scene that has evolved to the point that it is now globally revered as a destination for its food and wine experiences alone.
Off the back of what has been a particularly challenging period for the region, what better time than now to round up a comprehensive list of the best places to eat, drink and be merry? These are the places you should make sure to check off your list in Queenstown.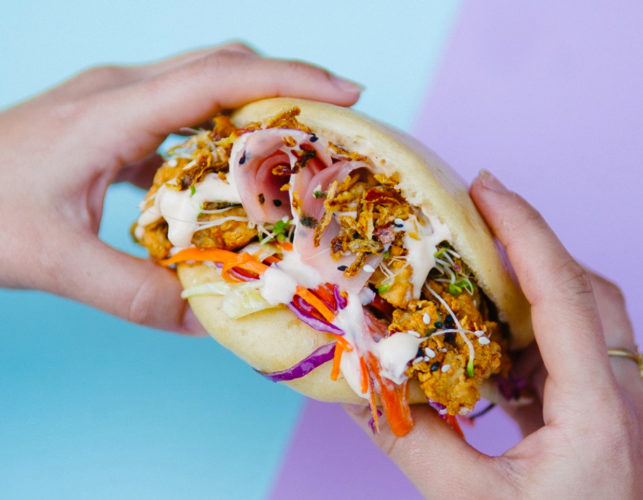 Yonder
Offering wholesome fare to suit every persuasion, Yonder is the health-focused eatery we can't get enough of. Perfect for when you feel like food that doesn't come from a fryer, its menu consists of a range of dishes free from gluten, dairy, nuts, sugar, and animal products and its stone-cottage setting offers a cute, inviting atmosphere.
Joe's Garage
While you might have seen various Joe's Garages dotted around New Zealand, the Queenstown outpost is where it all started. Having quickly built a name for its delicious coffee and hearty, filling food, breakfast at Joe's never disappoints. For those hitting the slopes, fuel your first tracks with a takeaway bacon and egg bun — the perfect early-morning bite before heading up the mountain.
Vudu Larder
Located in the heart of Queenstown with seating overlooking picturesque Lake Wakatipu, Vudu Larder is a wildly popular spot — for good reason. With a menu of fresh take-away or dine-in options that put a tasty twist on classic brunch (think double chocolate pancakes, Eggs Benedict and 'Fancy Avo'), this bustling, lively spot will get anyone's day off to a roaring start.
Fergburger
For over 20 years, people have been willing to wait in line, day and night, just to get a taste of Fergburger's internationally-renowned offering. Known around the globe for making some of the world's greatest burgers (a message that has long passed between impressed international tourists), it's Fergburger's simple, straightforward and no-frills approach that keeps everyone coming back for more. From the double beef-packed 'Big Al' to the chicken-filled 'Cockadoodle Oink,' these burgers do not mess around.
Hawker & Roll
At this casual spot, expect a range of Malaysian-style street food dishes that combine big, bold flavours with locally-sourced ingredients. Its hero is the Hawker Roll, a dish that sees a variety of mouth-watering Malaysian flavours wrapped in flaky roti canai or a crisp lettuce cup. There are also plenty of vegan, vegetarian and gluten-free options to ensure something for everyone.
Fergbaker
Serving some of the best baked goods we've ever had, from melt-in-your-mouth flaky croissants and traditional French pastries like mille-fuille, through to an extensive selection of insanely good pies (think classic mince and cheese; steak, field mushroom and blue cheese or lamb, kumara and horopito) and hearty baps, bagels and sandwiches, Fergbaker is the place to go for a seriously satiating bite on the run.
Balls and Bangles
Fancy breakfast on-the-go in the form of a hot, stuffed brioche bagel with fillings like Kransky sausage, pickles and cheese, bacon, egg or hash brown? Or are you looking for something a little sweeter to kick start your day? Either way, Balls and Bangles is a Queenstown must-visit for its indulgent doughnuts and shakes that are as tasty as they are Instagram-worthy. From hearty fillings to sweet treats teeming with the kinds of sugary delights that would put Charlie and his chocolate factory to shame, this is one spot you don't want to skip.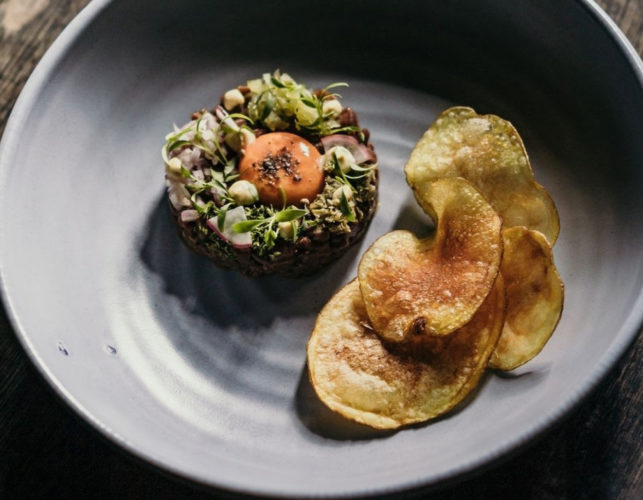 Jervois Steak House
One of the jewels in Nourish Group's crown, the South Island chapter of Jervois Steak House (JSH), is arguably one of the best restaurants in Queenstown. Offering premium cuts of meat accompanied by soulful sides like truffle mac and cheese and baked candied kumara, JSH is where we keep coming back to for a cosy and delicious dinner.
The Sherwood
Lauded for its menu that highlights fresh, local ingredients, many foraged from the wider Central Otago region, The Sherwood's restaurant has become renowned for its delicious, hyper-seasonal fare and dishes inspired by the offerings of the land. Go for the wood-fired flatbread with toppings like spiced-pork sausage or Te Mana lamb, and stay for the chicken oyster skewers, the smoked moki croquettes and the whole flat fish (all made that much better when enjoyed with a bottle of natural wine).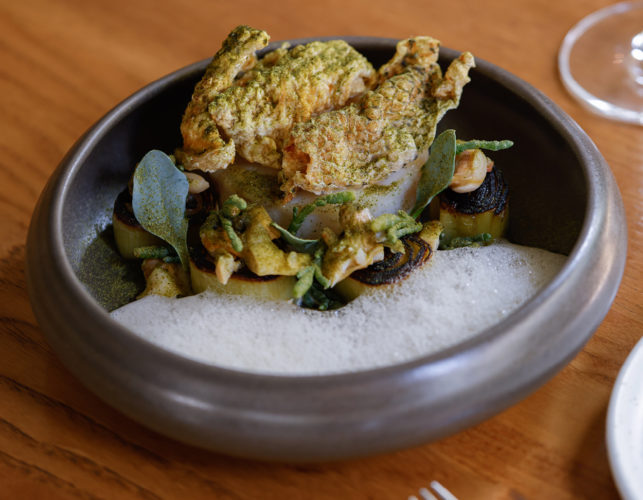 Rātā
With a modern but inviting interior that emits a neighbourhood bistro vibe — similar to something you might find in Sydney — Rātā has become one of Queenstown's premier foodie destinations. Renowned for its food inspired by New Zealand cuisine, robust, perfectly-balanced flavours and original approach to fine dining, this is the perfect place for an indulgent dinner.
Ferg's Bar
Ferg's Bar — open from 7am serving a decent breakfast menu of West Coast whitebait fritters, coconut rice porridge and eggs on toast — remains open until 2am, catering to the after-dark crowd with an extensive list of wines and cocktails. After 11:30am, breakfast is replaced with a tasty menu of sharing plates which lend themselves perfectly to late night snacks. From charcuterie platters to cheese boards, Ferg's Bar is great for a tipple and a taste.
Margo's Mexican
Fajitas, tacos and mouth-watering Mexican flavours abound at this Central Queenstown eatery. Offering a downright fiesta of bold dishes that take the Mexican food we know and present it with fresh, interesting twists — think Coca Cola BBQ pork ribs, goat barbacua empanadas and Baja-battered cauliflower tacos — this fun, modern spot is exactly where to go for a salt-rimmed margarita and a seriously tasty spread.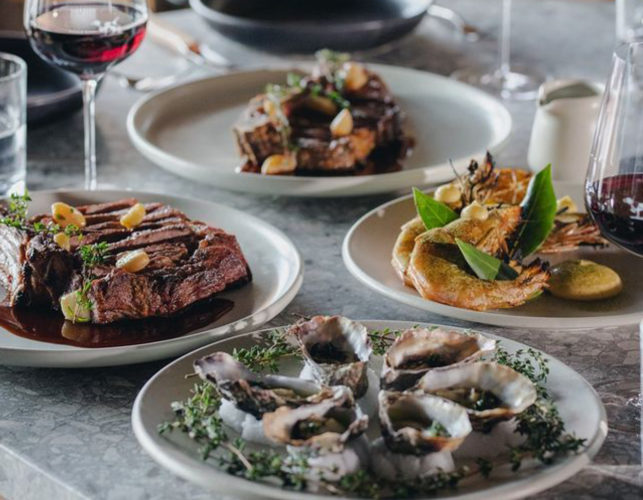 The Lodge Bar
From its lakefront position alongside the Rodd & Gunn store, The Lodge Bar exudes the ambience of an elevated mountain cabin. With animal hides strewn over plush, fire-warmed armchairs, this restaurant's exceptional fare and curated wine and cocktail list makes it the perfect place to relax and take in the view.
White + Wong's
Serving an array of tasty Asian-fusion dishes, this central Queenstown spot is wildly popular. From its flavour-packed menu, where succulent dumplings, warming noodles and flavourful curries collide, to its thirst-quenching cocktails, White + Wong's is as suited to an easy, date-night meal as it is to a fun, group affair.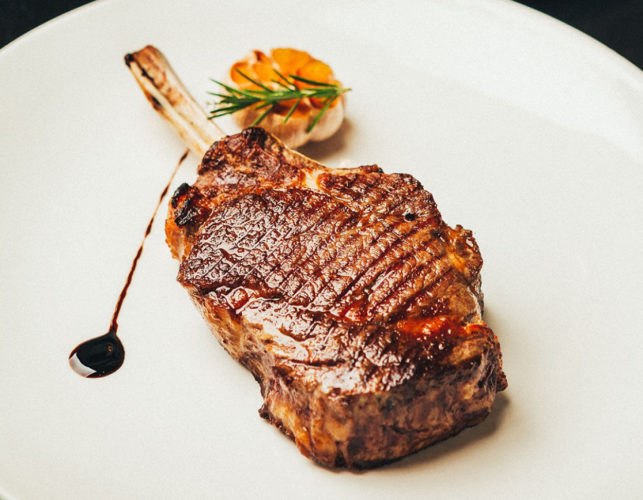 Botswana Butchery
An undisputed stalwart of the Queenstown dining scene, this restaurant, centrally-located in the historic lake-front Archer's Cottage, has been delighting customers for over 12 years with its warm, welcoming ambiance and classically decadent food. From its roaring log fires to its expert customer service, this is one place we return to time and time again.
Madam Woo
If it's a touch of spice you're after, or flavours that pack a punch, look no further than Queenstown's Madam Woo. Serving a range of Malaysian-inspired dishes from tasty beef rendang with Nasi Lemak to five-spiced fried chicken, this laid-back eatery is as good for those who want to dine in, as it is for an easy takeaway.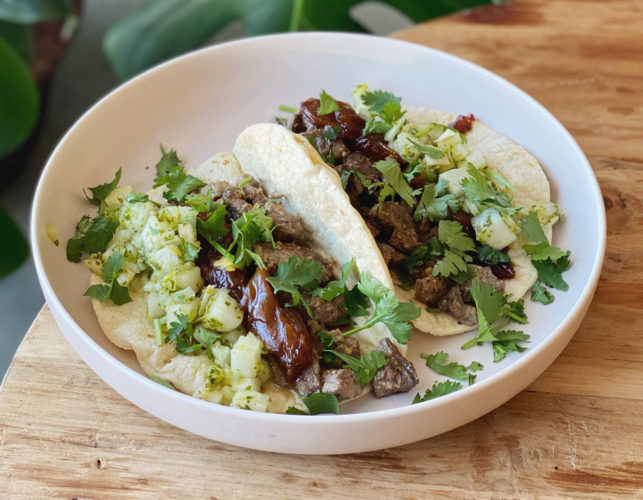 Taco Medic
Offering a divine collision of Kiwi and Mexican cuisine, Taco Medic's traditional, hand-pressed masa tortillas shine a light on fresh, local ingredients, and are easy-to eat, filling and packed full of flavour. If you're after a bite that is super relaxed and good for kids, this is the place to go.
Eichardt's Bar
Located in the iconic Eichardt's Private Hotel is the deliciously cosy Eichardt's Bar. A Queenstown institution, Eichardt's has been serving après ski drinks for decades. With its crackling fireplace and large sumptuous sofa, this place is not only one of the undeniable gems of Queenstown but is guaranteed to hit the spot, every time.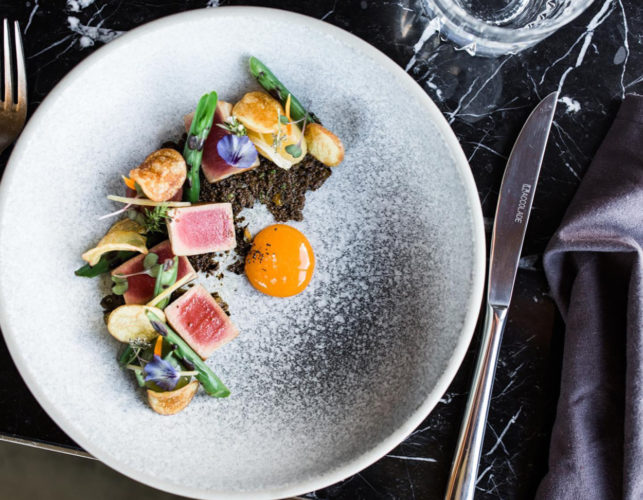 Nest Kitchen & Bar
Part of the exquisite Kamana Lakehouse luxury accommodation, Nest Kitchen & Bar can lay claim to one of the most spectacular views in Queenstown. Overlooking Lake Wakatipu, the art-deco-inspired dining room is framed with floor-to-ceiling windows, which means that guests can enjoy a tipple from the Nest's extensive list of Japanese whisky and local wines, or indulge in one of its modern Mediterranean bites while gazing out across a picture-postcard vista. Our advice: make the most of the view by posting up here to watch the sun go down.
Habana Boutique Rum Bar
The warming, lively properties of rum are heroed at Queenstown's only dedicated boutique rum bar, Habana. With a menu that comprises over 70 types of rum from all around the world (rum flights are available to anyone who wants to learn more) and an atmosphere that is friendly and colourful, this is a great spot in which to settle for a cocktail or two. Note: if rum isn't your thing, Habana boasts a raft of beer, wine and other cocktails too.
Little Blackwood
Perched on the Steamer Wharf overlooking Lake Wakatipu, Little Blackwood is a well-loved classic. Known for serving what has been hailed as Queenstown's best cocktails, this place also offers a mouthwatering line-up of grazing platters, hearty bites and artisanal pizzas as well as a heated deck, allowing you to take your tipple
al fresco, all year round.