"I've always tried to do things that are different and beneficial for the industry," says Richard Sigley. "I like to look for gaps in the market." The seasoned restaurateur is talking about the exciting new venture he's opened alongside his wife Paula. Named Siso, the bar and restaurant is serving up contemporary Mediterranean fare in the heart of Remuera.
Located in the space previously occupied by Banque, the arrival of Siso has seen the sunny corner spot undergo a comprehensive makeover. The long space has been transformed into a dynamic and varied offering, and with capacity to hold over 200 people, it's sure to appeal for all manner of occasions. "I've always liked this location. It's a really good site, but it was tired," says Sigley. Remuera isn't exactly known for its enticing gastronomical offering, he says, so there's plenty of room to start afresh.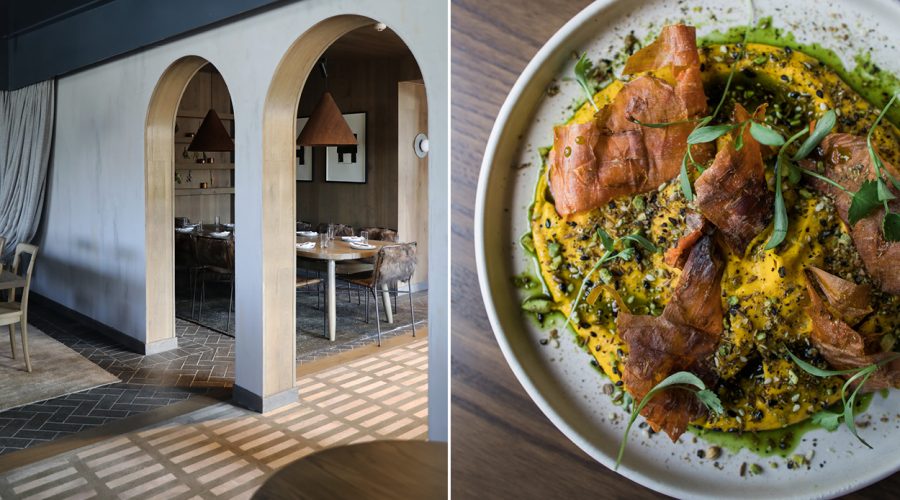 While this project doesn't fall under the Nourish Group umbrella (of which Sigley is the founder and owner), Gareth Stewart lent his expertise as consultant for the menu, which runs the gamut of Mediterranean flavours from Europe to the Middle East. Freshly-baked sourdough flatbreads kick off the offering, irresistible when dipped, piping hot, into roast garlic labneh with basil oil and pomegranate, or roasted carrot hummus with coriander oil, or perhaps taramasalata with smoked fish roe and lemon oil.
Small plates include the likes of market fish crudo with pickled chilli, cucumber and crème fraîche; spinach pie with goat feta and filo pastry; local octopus in a puttanesca-style sauce; and Hawke's Bay lamb meatballs served with charred aubergine and toasted grains.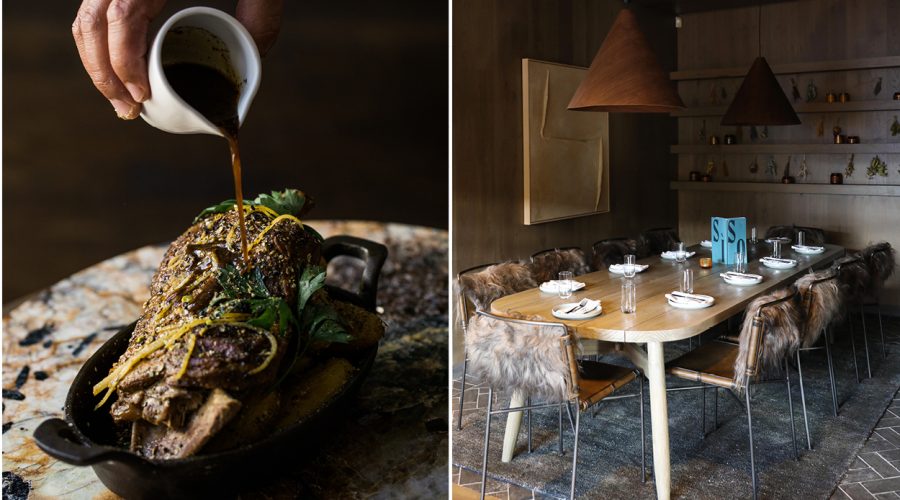 While the menu does include Italian influences with pasta (fresh linguine with mushrooms) and burrata, overall the selection of dishes skews lighter and brighter. Various salads are wholesome yet still hearty additions, and within the larger plates, expect the likes of vine-wrapped market fish with lemon, chermoula and herb salad and organic chicken breast with orzo, lemon, basil, smoked paprika and chorizo. The lamb shoulder is sure to be a highlight for sharing, cut on the bone with preserved lemon and baby garlic potatoes.
The vibe of Siso is smart casual, with its inviting, homely space and warm atmosphere. The brief was for it to feel like a 'refuge from the slickness of life', and it does indeed prompt a feeling of respite from the outside world. The Sigleys worked collaboratively with interior design studio CTRL Space to create plenty of intimate nooks and divide up the long space with archways, adding tall bar stools and tables for drinking occasions. The dining space at the rear has a lovely, cosy feel to it, with a fireplace that is sure to have people lingering comfortably during the winter months.
Experienced front of house manager Oskar Zlatarevic is running the floor (many will probably remember him from Euro), and it's a charming full circle moment for him, as Banque was where he started his hospitality career 15 years ago.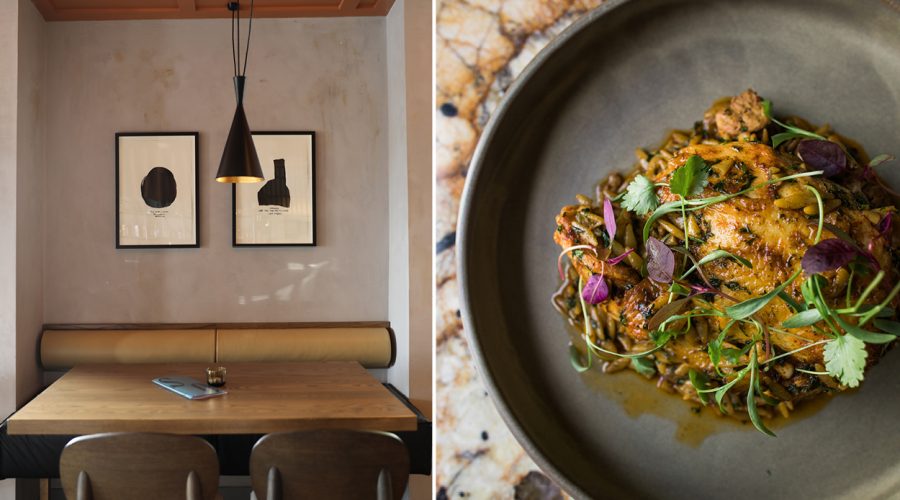 While it's undoubtedly tough out there due to the pandemic, Sigley says he's hopeful and optimistic that Siso is adding some long-awaited culinary prowess for Remuera locals. He raises the valid point that, with many people still working from home, neighbourhood dining establishments are sure to become more and more important — and popular.
"I think hospitality can help some areas grow if you get it right," he says. "Similar to Andiamo, which changed the landscape a little for Herne Bay — if I can replicate that with this offering, I'll be a happy camper." With such an excellent menu, considered interior and prime location, anyone can see Siso has all the right elements to be a roaring success.
Opening hours:
Monday and Tuesday: 4pm — late
Wednesday to Sunday: 12pm — late
Siso
311 Remuera Rd,
Auckland
(09) 522 6688
Image credit: Food photography by Anna Kidman