There's something about a good burger that holds our city captive. While the infatuation with other cuisines ebbs and flows, burgers are a constant and any new opening serving up a healthy chunk of meat between two soft buns is one that we'll welcome with open arms.
When we first heard that Real Burger was set to open in Birkenhead, the Denizen office was immediately curious. And after waiting with bated breath, we've finally had a chance to sample the delicious burgers — and we weren't disappointed.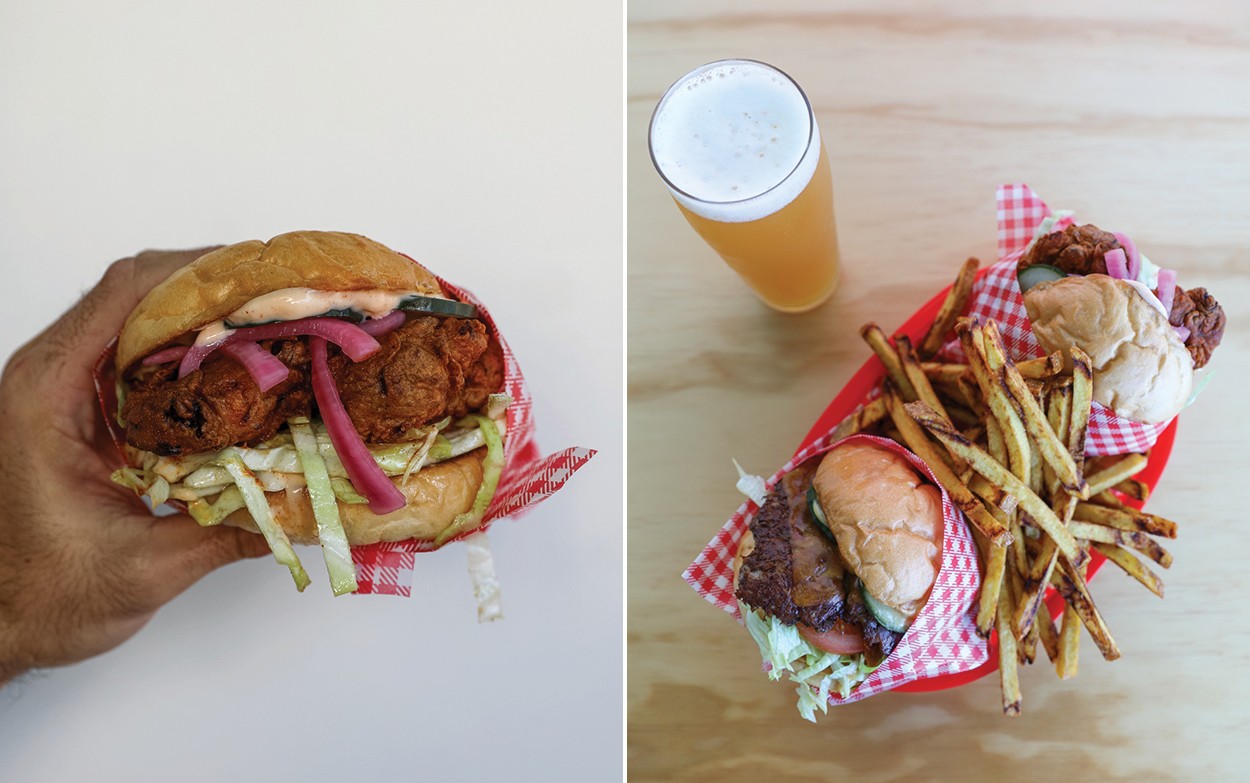 Real Burger is the creation of brothers Michael and George Blackmore, who decided to open a burger joint on the back of nothing more than a genuine love for the tasty morsels. Lifelong North Shore residents themselves, the brothers saw Birkenhead as ripe for something new, and took inspiration from classic diners to create a laid-back drop-in that has quickly become a favourite with locals.
Real Burger is a marriage of burgers and beer — a holy duo — and when executed well, there's nothing that hits the spot quite like it. "We just wanted to create a casual vibe, not too serious. And we just thought craft beers go so well with burgers," the brothers reflected.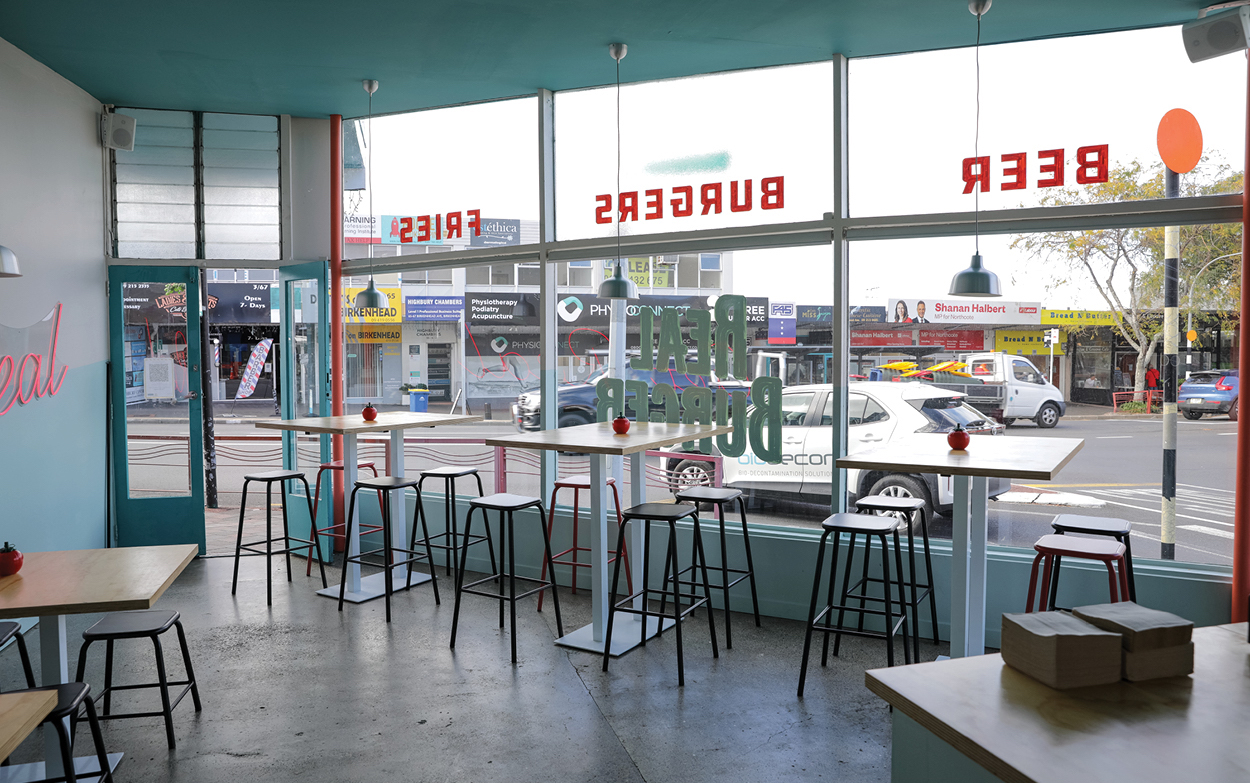 The beers are on tap, and usually rotate between seasonal kegs, with customers finding their favourites. There's no Auckland prejudice here either; the beers on tap hail from all over the country.
When it comes to the burgers themselves, they are some of the best we've ever tried. The brothers focused on using the best ingredients they could, making everything in house. "Everything's fresh, so prep takes a bit longer, and it's more work, but it's definitely worth it," they explain.
And while The Real Burger is an popular star on the menu, The Nashville Chicken is an unexpected hero (something that took both of the brothers by surprise). The public's reception to this chicken burger even has the brothers thinking about how a sibling chicken shop may look in the future.
With an interior that evokes a classic American Diner (with a touch of Blade Runner surrealism), Real Burger is humble but mighty. And it's something that the Birkenhead community has been quick to realise. "We've been pretty lucky with the community in Birkenhead" the brothers said. I don't know if we deserve it, but they've been great."
North Shore residents (and those willing to travel), you've struck gold here. If you're looking for a burger on the run or a place to pull up a stool to enjoy some burgers with friends, Real Burger is proving an epic addition to your neck of the woods.
What makes this venue so deserving of your attention is its under-the-radar, word-of-mouth popularity. Despite only opening recently, the burgers regularly sell out, meaning you really do have to get in there early.
It's no wonder burgers this good can't be made at home. Try as we might, we're still lacking the skill needed to execute one as perfectly as the team at Real Burger. And with no plans to go anywhere, we'll leave the cooking up to them and happily revel in their offering.
Opening hours:
Wednesday – Thursday, 5pm until 9pm
Friday — Sunday, 12pm until 9pm
Closed Monday and Tuesday
Real Burger
30 Birkenhead Avenue,
Birkenhead, Auckland