The bright young things of Birkenhead may have already spotted this stylish new café that has taken up residence in the historic Hinemoa Street. And, there is good reason for the excitement.
Duo is the first solo venture from husband and wife team Jordan and Sarah Macdonald. Jordan, you may recognise, is a former Denizen Hospo Hero who has previously opened and owned Lowbrow, Culprit, Little Culprit, Nook and Double Double — and together they have ensured Duo is very much ready to grace its new neighbourhood.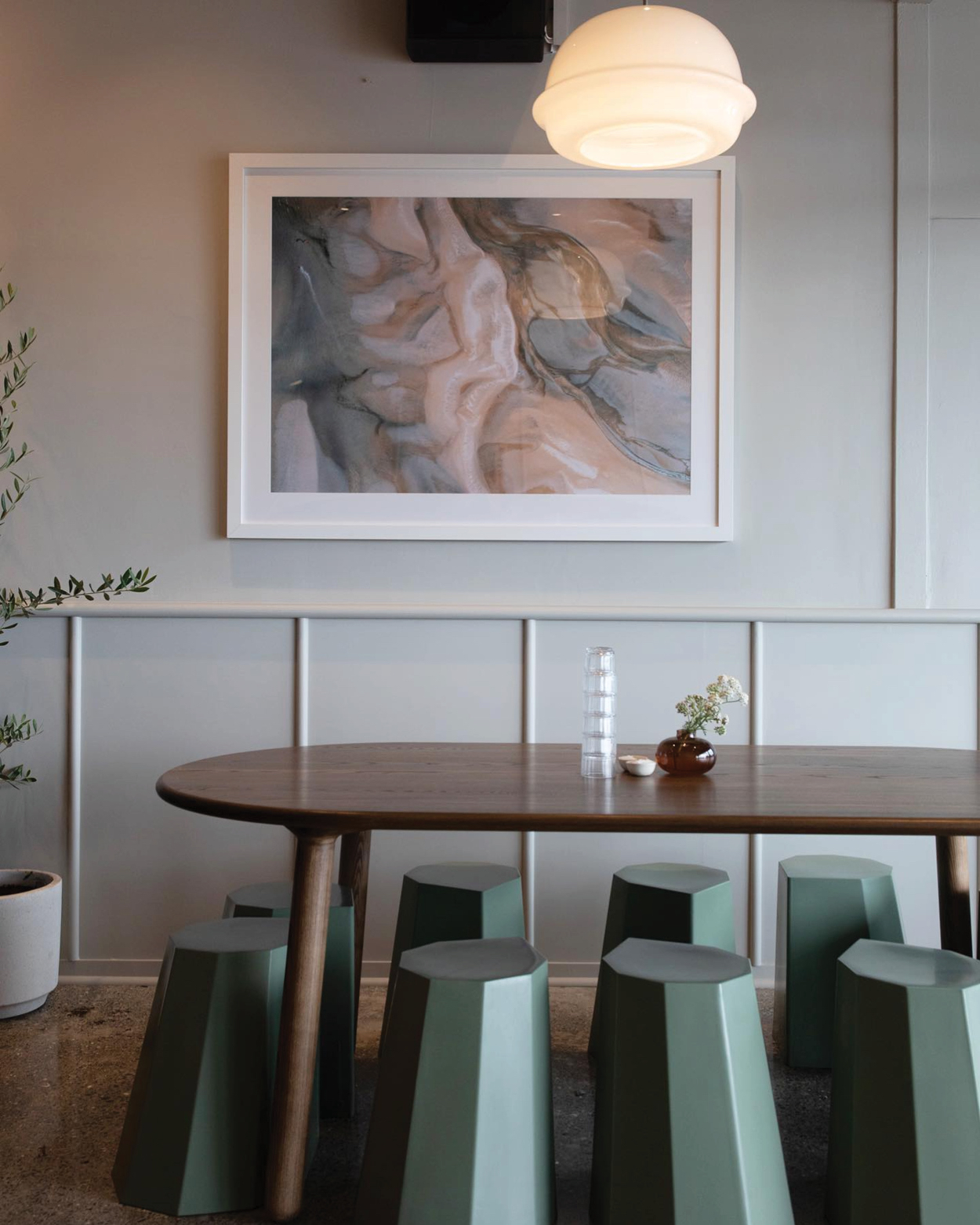 "Our vision was to have something small(ish), suburban, calming, vibey and having predominantly daytime hours so we can still spend time with our three daughters," they say. "After a while of searching we found a spot with inherent character that would fit our vision."
In the kitchen, Jordan whips up classic café dishes like the Bene, which can include house citrus cured Mt Cook salmon with its poached eggs and sourdough, and the Tomatoes on Toast, which includes confit Curious Croppers — and some not-so-classics, including the Raw Fish on Toast and Bruleed Custard Loaf. What brings them together on the large communal table at the front of the café is the use of high quality produce and artisanal products.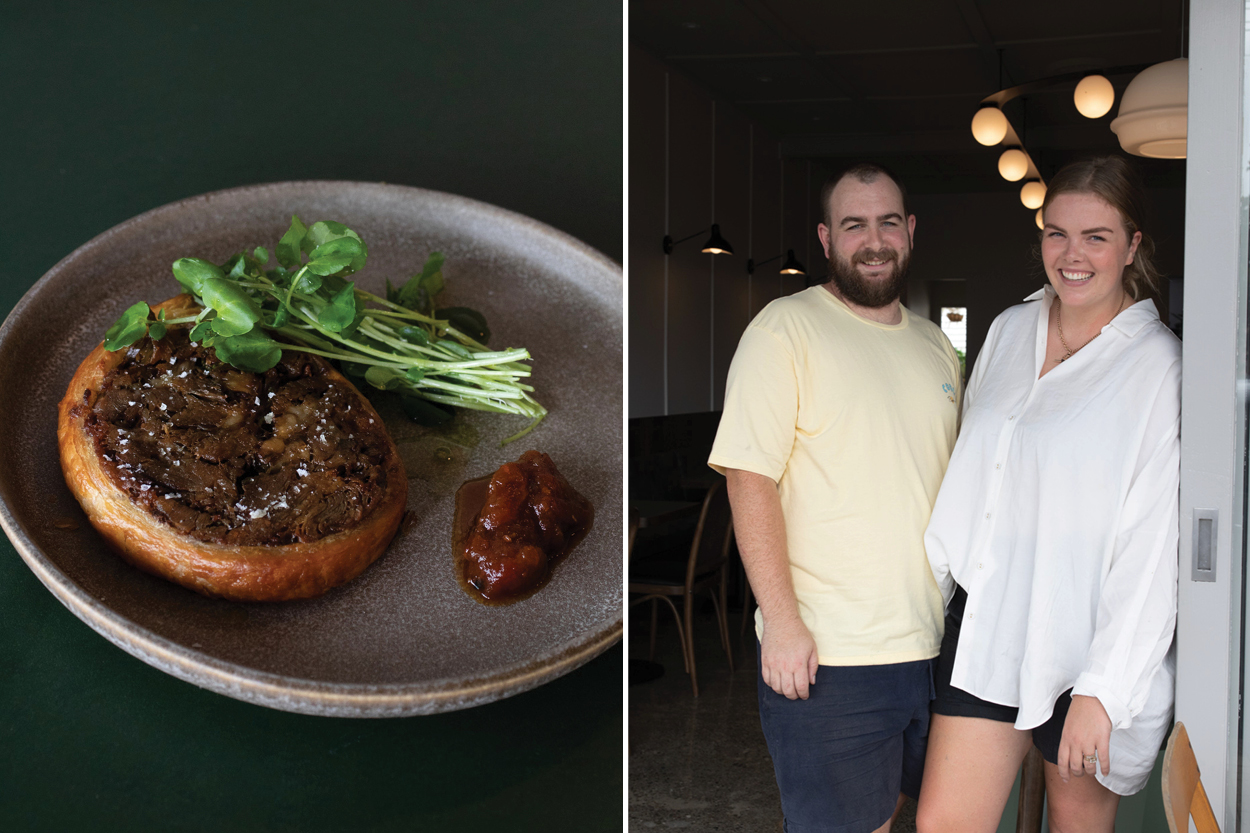 On the floor, Sarah serves Coffee Supreme while getting to know the locals as its café scene percolates. Once the liquor licence comes through, Duo will be able to open for dinners, where one can expect an intimate, bistro-style menu, whether it's to share or to keep to yourself.
For the welcoming interior, the Macdonalds partnered with Kirsty Mitchell from Mitchell Addison Architects, who has previously worked on Culprit and Lowbrow. The brief was for a space that is light and calming, and which could easily transition from day to night. This has been achieved by highlighting the interior's historic features, while working in modern touches, like the sage Arnold Circus Stools, and creating a layer of warmth through walnut wood accents. The charming branding that adds to this is a collaboration of sorts between Sarah's sister Lauren Glading at Create Design Studio and long time friend and illustrator Carly Black.
While there is a very talented team of two behind Duo, we are sure its community of creatives and coffee sippers alike will ensure its continued success.
Opening hours:
Wednesday to Sunday: 7am — 3pm
Duo
138 Hinemoa Street
Birkenhead, Auckland