Mount Albert dwellers now have a great new local in the form of Dear Jane, a light and bright daytime eatery that feels like a welcoming and relaxed place to grab a coffee or a bite to eat.
Owners Fonda Chloe Huo and Fang Bai, who also opened Common Ground Eatery in Browns Bay, wanted to create a fresh space with plenty of green that felt at home in the suburbs, with a community vibe from the young families nearby and people working from home.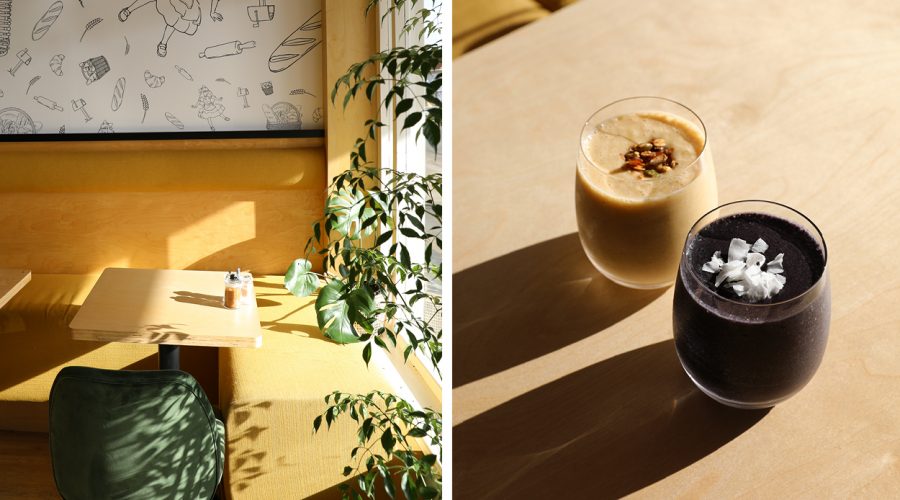 The menu, designed by chef Bai, could be described as a mixture of old school classics with a smattering of Asian-fusion dishes. The likes of eggs Benedict, shakshuka and a salmon lox bagel sit side-by-side with a sticky pork belly bowl, nasi goreng, and a tonkatsu karaage chicken burger.
Everything is fresh and well-presented; the corn fritters are wholesome yet light, with three good-sized fritters that arrive with avocado, a mild garlic dressing and cubes of grilled haloumi.
Fans of a sweet breakfast will love the hot cake, which is presented as one whole, airy pancake imbued with a fragrant rose flavour, topped with mascarpone, seasonal fruits and maple syrup.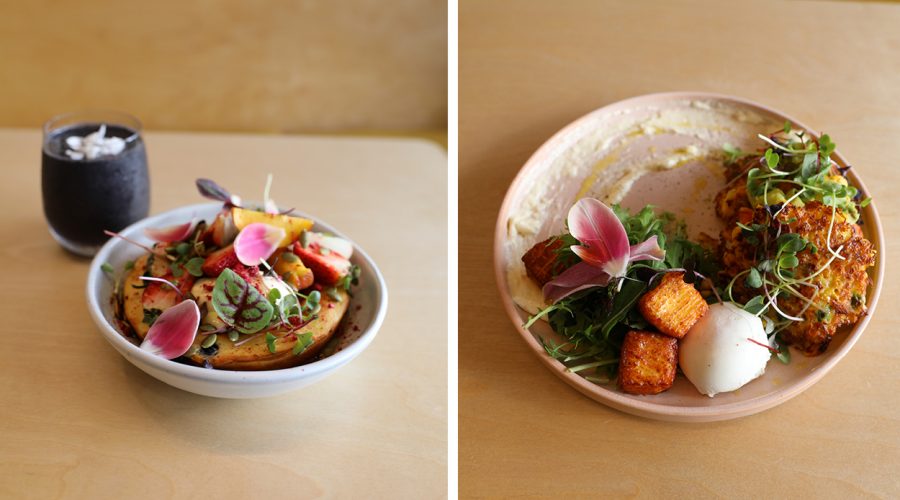 The teriyaki salmon soba salad makes for a delicious and healthy lunch, featuring a fillet of perfectly-cooked salmon atop a plate of wholesome soba noodles, ribbons of cucumber, slaw, edamame beans and seaweed salad, all with a flavoursome soy ginger dressing.
Coffee Supreme provides the beans, and there's a variety of fresh juices and freshly-blended smoothies; we tried the chai and blueberry which was substantial and (thankfully) not overly sweet, and the baking at Dear Jane is also a big focus, with appealing house-made treats lining the cabinet.
With the sun streaming in and a delicious dish from the well-rounded menu on the table in front of you, we think you'd be pretty pleased to have found your way to Dear Jane.
Opening Hours:
Monday to Friday: 7:00AM — 4:00PM
Saturday and Sunday: 8:00AM — 4:00PM
Dear Jane
39 Martin Avenue
Mount Albert
Auckland