Auckland has welcomed a new eatery that is bringing a taste of Greece to the bustling streets of Ponsonby. Named Daphnes Taverna, the new opening comes courtesy of Clare and Joost van den Berg, the well-known restaurateurs behind Odettes Eatery and Hugo's Bistro (which they sold in 2019).
Having spent a blissful four months travelling around Greece in pre-Covid times, the van den Bergs were inspired to harness the philosophy and cuisine of the richly-historic country and its islands, filling a gap in the local culinary offering in the process.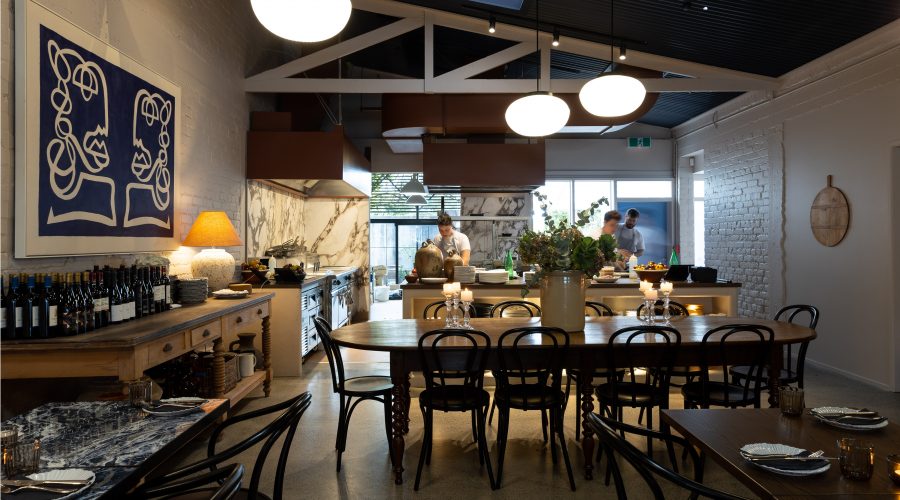 With its high, vaulted ceilings, painted brick walls, varied lighting and eye-catching art, the space makes you feel instantly at home as soon as you sit down, with a purposeful eclecticism that feels comfortable yet polished. Clare utilised her years of interior design experience to curate the space, aiming to create the vibe of a fun, Greek-style family gathering for each and every diner.
Daphnes' head chef is Anna Weir, formerly of Odettes and Amano, who designed a modern Greek menu inspired by this family-style sensibility, with a range of small, mid-sized and larger sharing plates that span light snacks and more substantial dishes.
Olives, pita breads and dips like taramosalata, melitzanosalata (Greek eggplant dip) and hummus introduce the offering, snacky plates to complement one of Daphnes' moreish house cocktails. A selection of 'mezedes' follow, including the likes of saganaki (fried cheese) with fermented honey and oregano; spinach and feta Spanakopita; smoked Warehou fish cakes; and kingfish lakerda, a pickled fish dish served with labne and fermented chilli.
There's whole flounder with capers and tomatoes, and a lamb shoulder to be shared between groups; a range of souvlaki, or skewers, sees octopus, ox tongue, eggplant, chicken and more given the charcoal treatment. A selection of vegetable dishes is also on hand to freshen up the spread, with a succinct offering of desserts including baklava and katoumari, a kind of sweet pie, with blueberries and honey.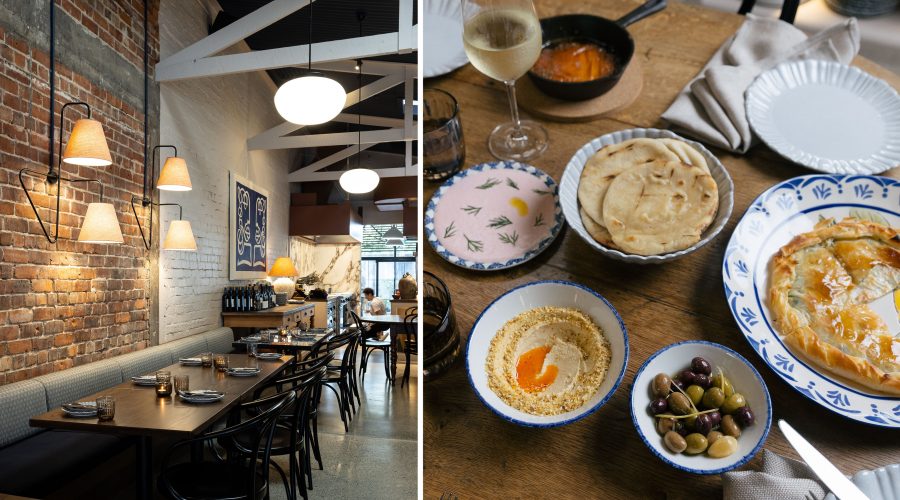 With seemingly the whole town abuzz with word of this new opening, we have no doubt Daphnes Taverna will be a sought-after spot for anyone keen on a lively atmosphere and tasty, modern-Greek fare.
Opening hours:
Monday: Closed
Tuesday: 5PM — Late
Wednesday, Thursday, Friday: 11:30AM — Late
Saturday: 11:30AM — Late
Sunday: 11:30AM — 3PM
Daphnes Taverna
71 Ponsonby Road
Auckland, 1011