Known and loved for their welcoming hospitality and some of the best falafel to be found outside of the Middle East, Carmel – Israeli Street Food has put down roots in a tucked-away spot in Eden Terrace.
Originally founded in 2017 by New Zealand-born, Israel-raised Carmel Davidovitch and her partner Tom, Carmel started life as a pop-up that found fans at every market it frequented. From their handmade, fantastically fluffy pita-breads to the fresh fillings they encase, Carmel's moreish creations are of exceptional quality and full of flavour. The business is also popular for its catering services, including weddings, corporate events and private functions.
While they had initially never planned to open a standalone shop, the challenges of Covid-19 lockdowns and cancelled events had Carmel and Tom reconsidering. After a year of searching, they found the perfect space for their needs on France Street and commenced renovating.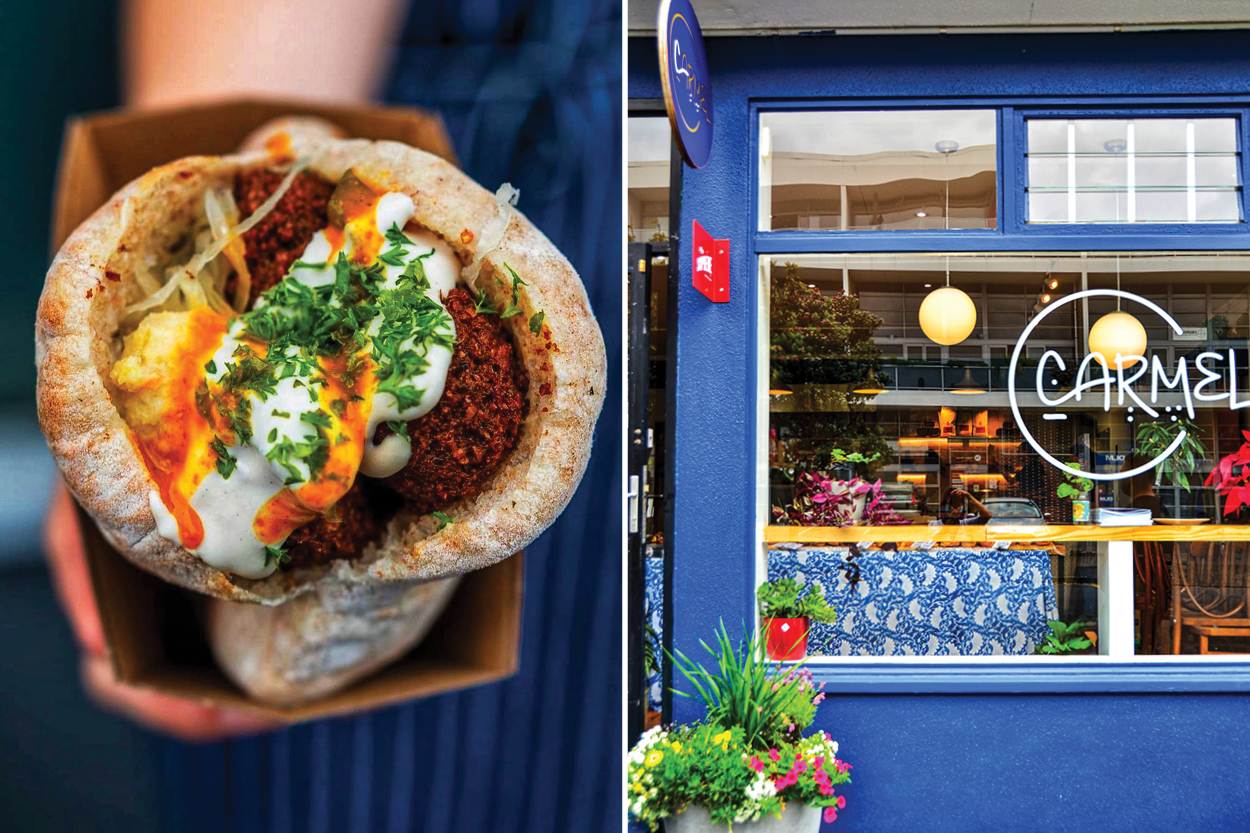 They love being able to now welcome sit-down diners — in fact, as Carmel tells us, Carmel's stuffed pitas are best enjoyed as soon as they arrive from the hands that prepared them, although people do often like to take them away to eat in the nearby park as well.
The menu changes seasonally to keep things interesting. However, staples like the falafel are always on offer. Currently, there's a selection that includes the Cheeky Chicken Pita — comprising marinated chicken with tomato, greens, labneh cheese and tzatziki sauce. The Crispy Falafel Pita is paired with tomato, sauerkraut, hummus, pickled cucumbers and tahini sauce, while the Crunchy Chicken Challah features chicken schnitzel with labneh, veges, capsicum relish and eggplant.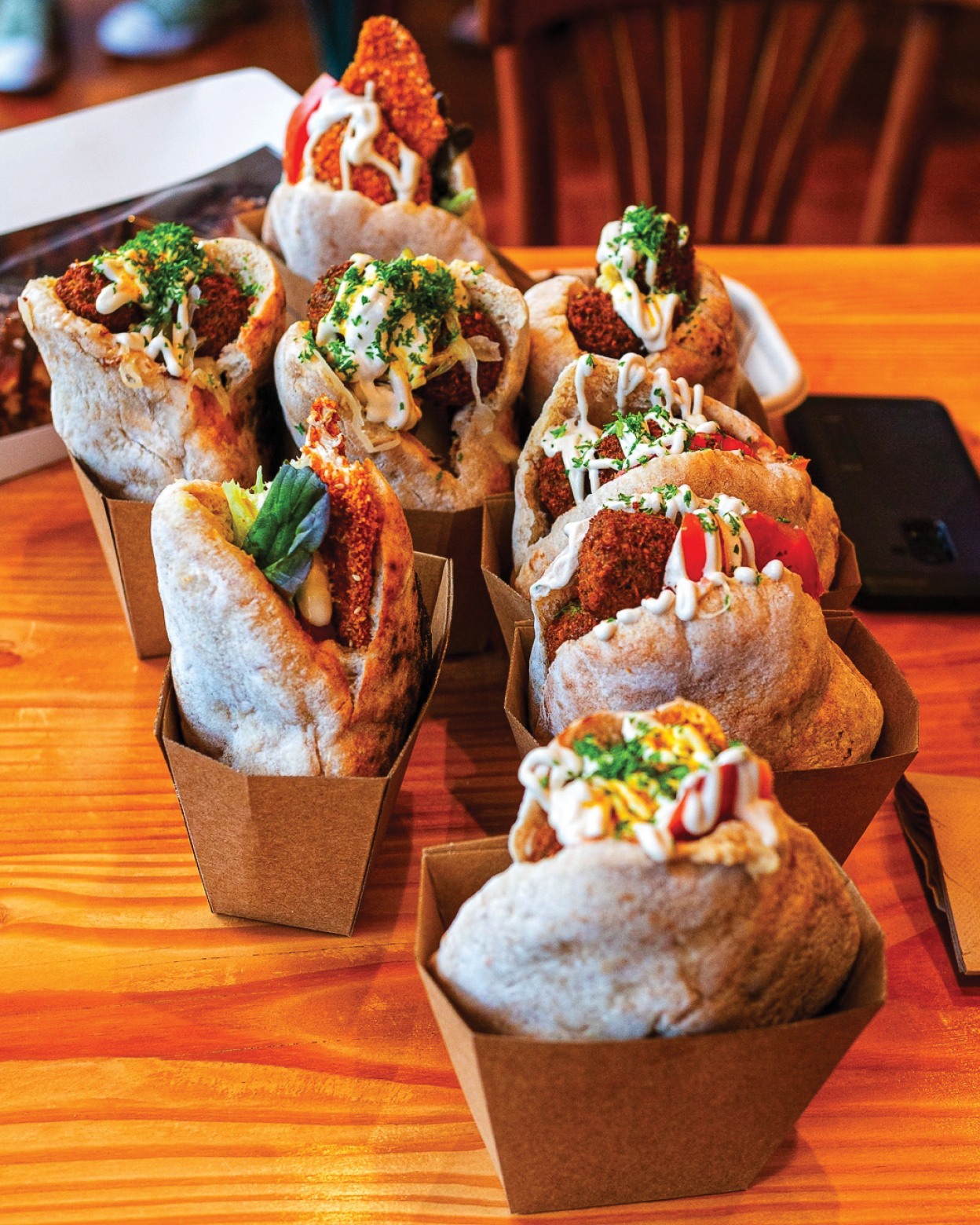 There's also a quinoa tabbouleh salad dressed with lemon and garlic and vinaigrette, which can be ordered with either falafel or chicken and tahini sauce.
During lockdown, Carmel started making to-order Challah bread and pitas, plus cakes and other baked goods, which they still offer for pick up every Friday, via website order.
If you'd like to pay them a visit (and why wouldn't you?) a hot tip is to plan your trip for outside typical peak hours. Carmel's fare has become so in-demand, there are often queues at 11:30am to 12:30pm, and at around 6pm.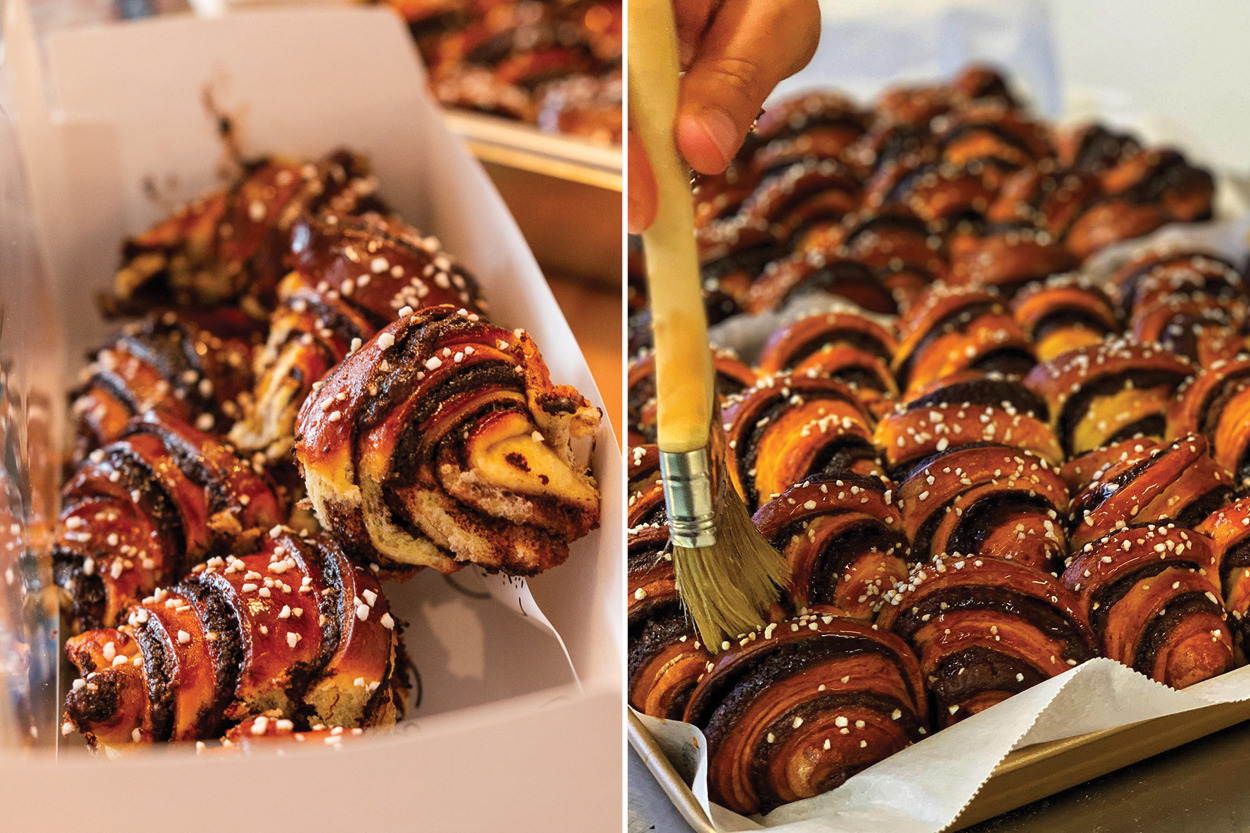 Carmel's original impetus for creating Carmel – Israeli Street Food was missing the taste of the land she had grown up in, after coming back to New Zealand, and wanting to introduce it to Kiwis. With such love and care in every bite, it's no wonder these pitas are so popular.
Opening hours:
Thursday: 9am — 2:30pm
Friday and Saturday: 9am — 2:30pm, then 5pm — 8pm
Closed Sunday, Monday, Tuesday, Wednesday
Carmel – Israeli Street Food
67B France Street,
Eden Terrace