The origin of the humble hamburger is hotly contested. Was it the quite literal smash patties stored in the saddles of Genghis Khan's horsemen, or the Wild West's 'Hamburger Charlie' who would serve up one-handed beef sandwiches for cowboys in the 1880s? Despite the tenuous links to the past, one thing is for sure — the perfect burger has proliferated through popular culture, from Pulp Fiction's iconic 'Royale with cheese' (it's what they call a quarter pounder in France) to Rick and Morty's love of a saucy burger.
Burger Geek takes its appreciation of burger society seriously. While each item on the menu takes its name from a gaming or pop culture moment, a lot goes on behind the scenes to create the sensational burgers from scratch — and it has a wide audience. Following on from its successful outpost in Eden Terrace, a new Burger Geek has opened in Grey Lynn.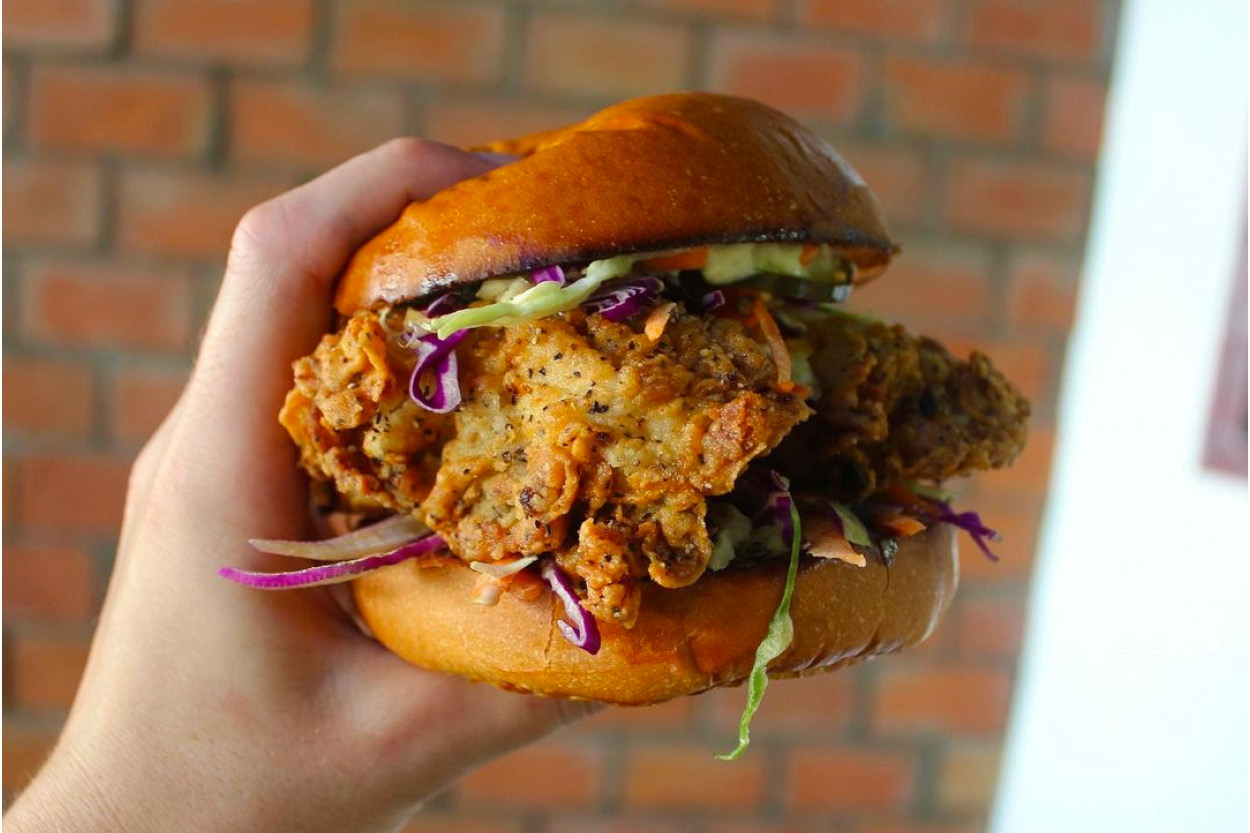 The story of Burger Geek starts with the exalted smash patty. Co-founders Peter and Pene Barton brought their take on these delicious creations to Auckland five years ago, as its popularity took off with their contemporaries. Export quality Wagyu and Angus beef is ground on-site daily, then smashed to perfection on the grill. They're so good, all of Burger Geek's beef burgers are served as double patties.
In keeping with its cultural references, The Swanson burger would make Parks and Recreation character Ron Swanson proud, with beef, bacon, bourbon bbq sauce and onion packed in. On the other hand, the Krabby is an above-water take on the Krabby Patty from beloved burger-flipper Spongebob Squarepants, which adds a far-from-soggy combination of cheese, pickles, lettuce, tomato, ketchup, mustard and aioli.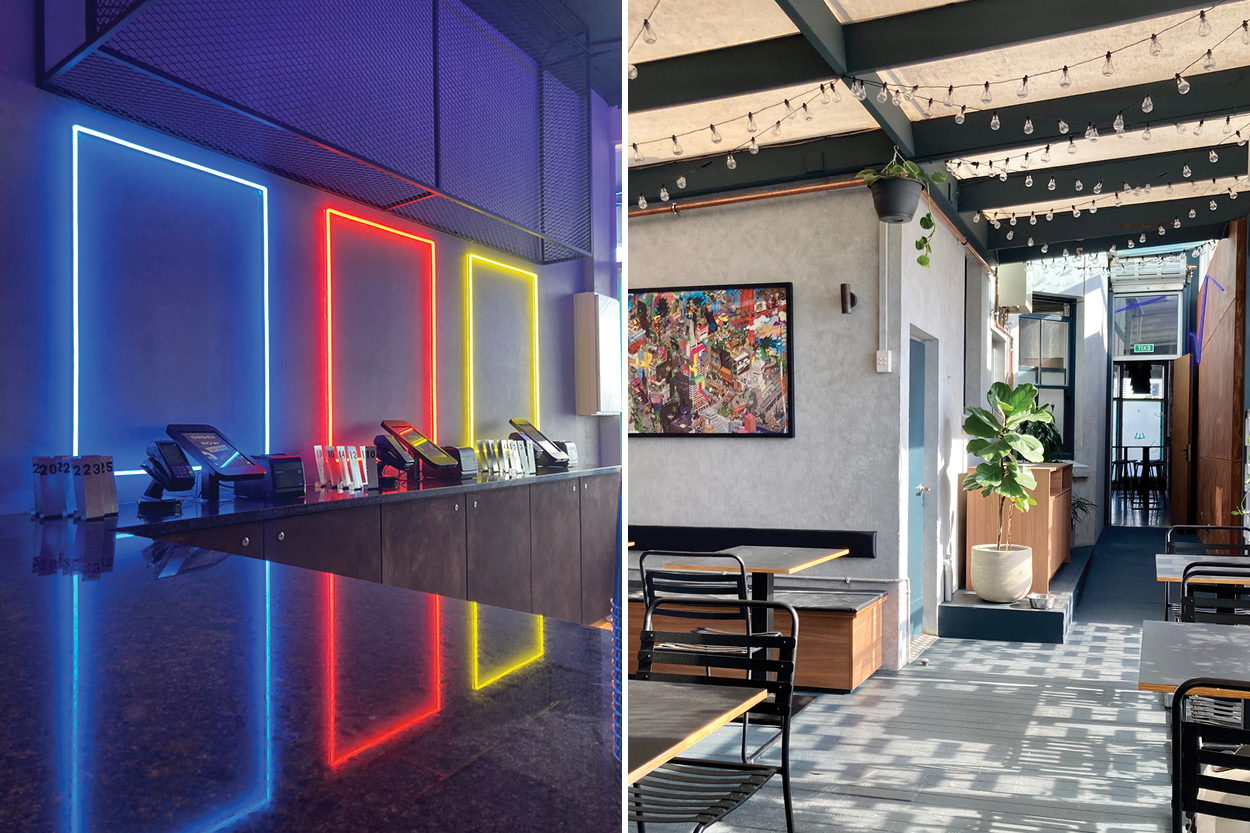 The team is kept busy making Burger Geek's own sauces and condiments, while the buns are sourced from local bakers. "We pride ourselves on the fact our food is made in-house and we use really high-quality ingredients," says Pene.
Sidled alongside the hero burgers (which include vegetarian, gluten-free and vegan options) are sides including hot wings, bacon end croquettes (with house-cured and smoked bacon), and mac n' cheese balls (made with deep-fried three-cheese macaroni and cheese). A staple of the Burger Geek diet, fries served with rosemary salt and garlic aioli goes with all of the above.
While the hoped-for opening date of the new Grey Lynn eatery coincided with the nation's move to a level 4 lockdown, it is now safely open for takeaways in level 3.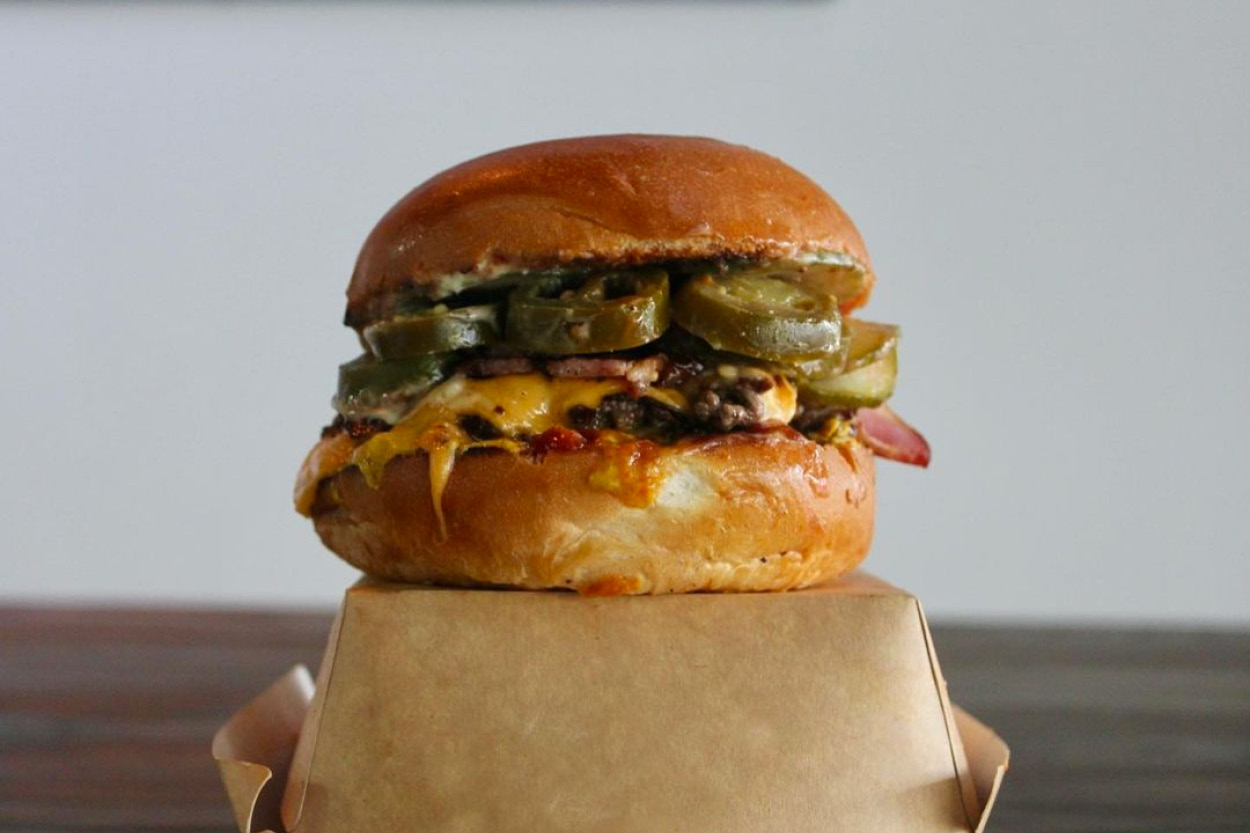 Over the five months prior to opening, the Bartons worked with hospitality-focused interior designers Millé to keep the fit-out cohesive across its two eateries. Features include brick walls, a print from pixel art collective eBoy and a 30m blue neon sign, which travels from under the outdoor signage, along the roof and down into the plant-covered courtyard. While the Grey Lynn location has more of a restaurant-style fit-out (seating 30 when it is safe to do so) Burger Geek still wants to serve up fast and casual fare, with kiosks to allow for easy self-ordering.
Gone are the days of fast food with no personality. Like our favourite TV shows we return to time and again, Burger Geek Grey Lynn is one lively burger joint we'll want to repeat often.
Opening hours:
Takeaway dinners only during level 3
Monday to Sunday: 5pm — 9pm
478 Richmond Road
Grey Lynn