We've been in the business of covering new openings for a substantial amount of time now, and it's evident who enters the local hospitality scene with thoughtful consideration and intent. With chef and owner/operator Georgia van Prehn at the helm, Alta is one such place.
The restaurant is situated at 366 Karangahape Road (the site formerly occupied by natural wine bar Clay) and, while Alta also places emphasis on natural wines within its drinks offering, that's where any similarity ends. With forest-green banquette seating down the left side and a series of light wooden tables, the space has been transformed into a sophisticated yet welcoming 22-seat restaurant, the perfect setting in which to experience van Prehn's excellent food.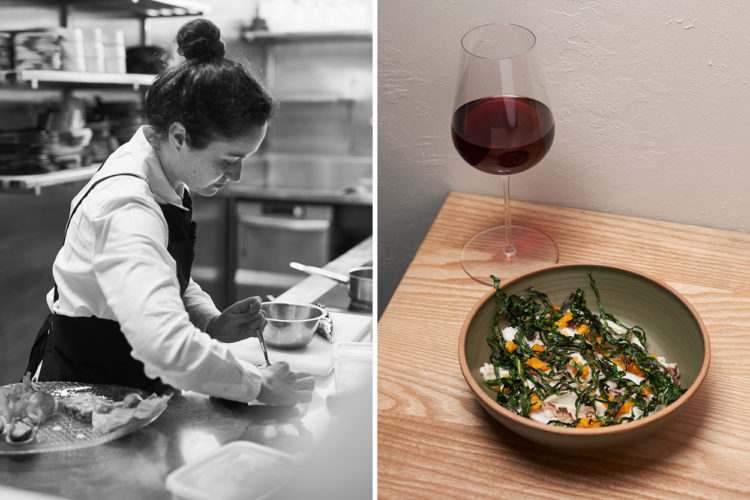 Having worked in kitchens in Melbourne and London, van Prehn was most recently stationed at Scotch wine bar in Blenheim, where she garnered critical acclaim for her food. She describes her philosophy as one that emphasises minimising waste and creating everything by hand, if she can.
"I started to go down the rabbit hole and make everything from scratch, which then made me think about what I was doing with the wastage, what I could turn it into and experimenting with that," she says. "Looking at the whole vegetable, the whole animal and trying to create as much as we can off that, gives us a bit of a pantry to work off."
At Alta, diners can book in for one of two sittings a night, and there is a four-course set menu rather than a la carte — plus, you can order sides if you wish. The benefits of doing a set menu are many, says van Prehn, including reducing wastage, and avoiding running out of things if people want to order them.
"I think it's also better if you want to be creative with food, because you can really think about a meal and how someone's going to eat it," she says. "It's kind of like inviting someone round to your house for dinner — you don't hand them a menu and ask them 'what would you like to eat tonight?' You'll be conscious of your friend's dietaries, as we will be [Alta can happily cater to any dietary requests with notice], but I like that approach where you feel more in touch with your customers, more connected."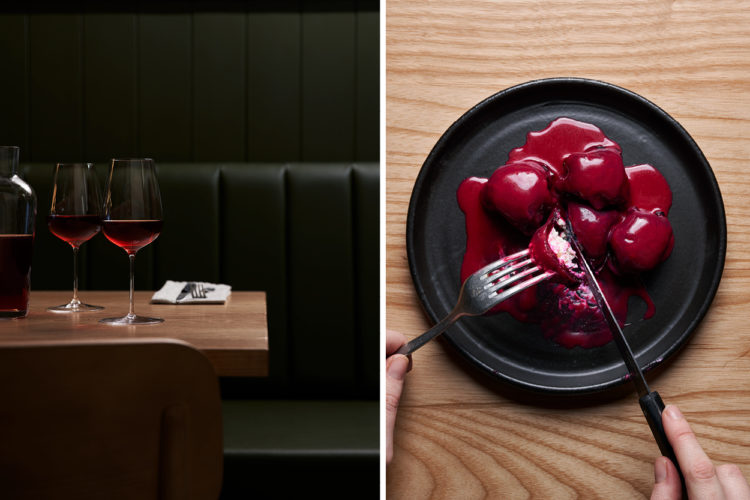 Kicking off with three snacks, the menu then flows onto entrée, main and dessert. "I always try to think about hitting different senses, so within the snacks, you'll usually get something raw, something pickled and something cooked or smoked," explains van Prehn. For Alta's opening menu, the snacks stay true to this sensibility, spanning several different ways of preparing and presenting ingredients.
Following these, is a beautiful dish of beetroot stuffed with smoked yoghurt and sunflower seeds with a whey butter over it (the whey comes from the house-made yoghurt); a main of octopus noodles which are formed of very thinly sliced octopus that "has a bit of a chew to it." Cooked in a beef fat and beef stock emulsion, they are finished with a savoury orange marmalade and silverbeet. Dessert is a liquorice cake with vanilla custard, sweetened with coconut sugar. Van Prehn is not a fan of refined sugar overall, saying she'd rather try and use the naturally occurring qualities of the fruit or vegetable instead of adding sugar.
Optional add-ons include house-made sourdough, charcuterie, a seafood platter and oysters — natural or fried. The supplements menu will be changeable, says van Prehn, depending on what she feels like including. Even the seafood platter is about using more commonly thrown away parts of the fish, such as a fish head terrine or fish skin crackers.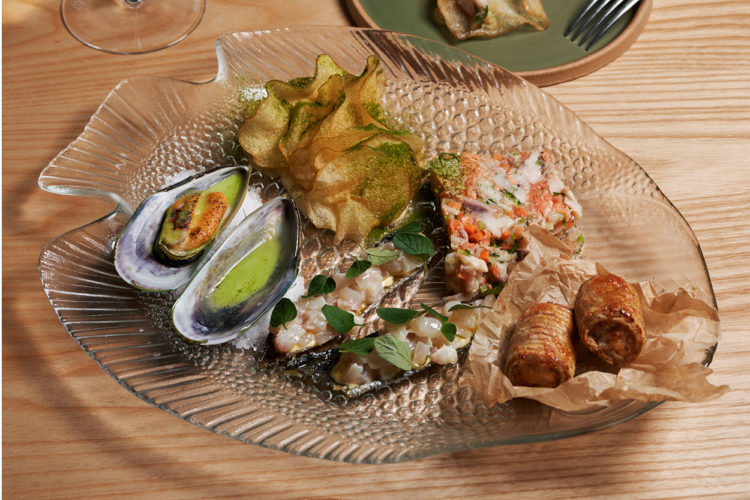 The beverage offering is designed to be as thoughtful as the food, and beyond the substantial wine list there is an enticing cocktail selection that eschews any pre-made sodas for the likes of an olive oil martini, which sees gin and Lillet infused with olive oil, or an oat milk and English Breakfast milk punch with whisky through it.
While Alta may be a set menu, the hope is that diners aren't going to leave feeling weighed down, which can sometimes be the case with this type of offering. "I think you can eat a substantial amount of food and feel full," says van Prehn, "but it's all about how you prepare it [to make it not too heavy]."
We're sure you get the impression from the food we've described that this restaurant's offering is unlike any other on K' Road, or even wider Auckland. We suggest you make a booking and discover it for yourself.
Opening hours:
Tuesday to Saturday: Bookings from 5pm
Sunday & Monday: Closed
Alta
366 Karangahape Road
Auckland