While doughnut purveyors have certainly had their moment in the sun, the creator of another sweet doughy treat has caught our beady, brioche-loving eyes — and we're betting the uptake will be enthusiastic indeed.
Specialising in moist, generously-frosted cinnamon buns, Bunanza was founded by local chef Krista On Hing, and we can attest to her prowess with each doughy delight. On Hing has worked in hospitality for over 16 years, training as a chef in Auckland before cooking at the likes of Meredith's and, most recently, Gemmayze Street.
Having finished up at Gemmayze to explore new avenues just before lockdown, On Hing's idea for Bunanza was born from extra time and a desire to do something with idle hands. In making cinnamon buns for her sweet-toothed partner, she found she thoroughly enjoyed the process and decided to take it one step further. And the response has been great so far.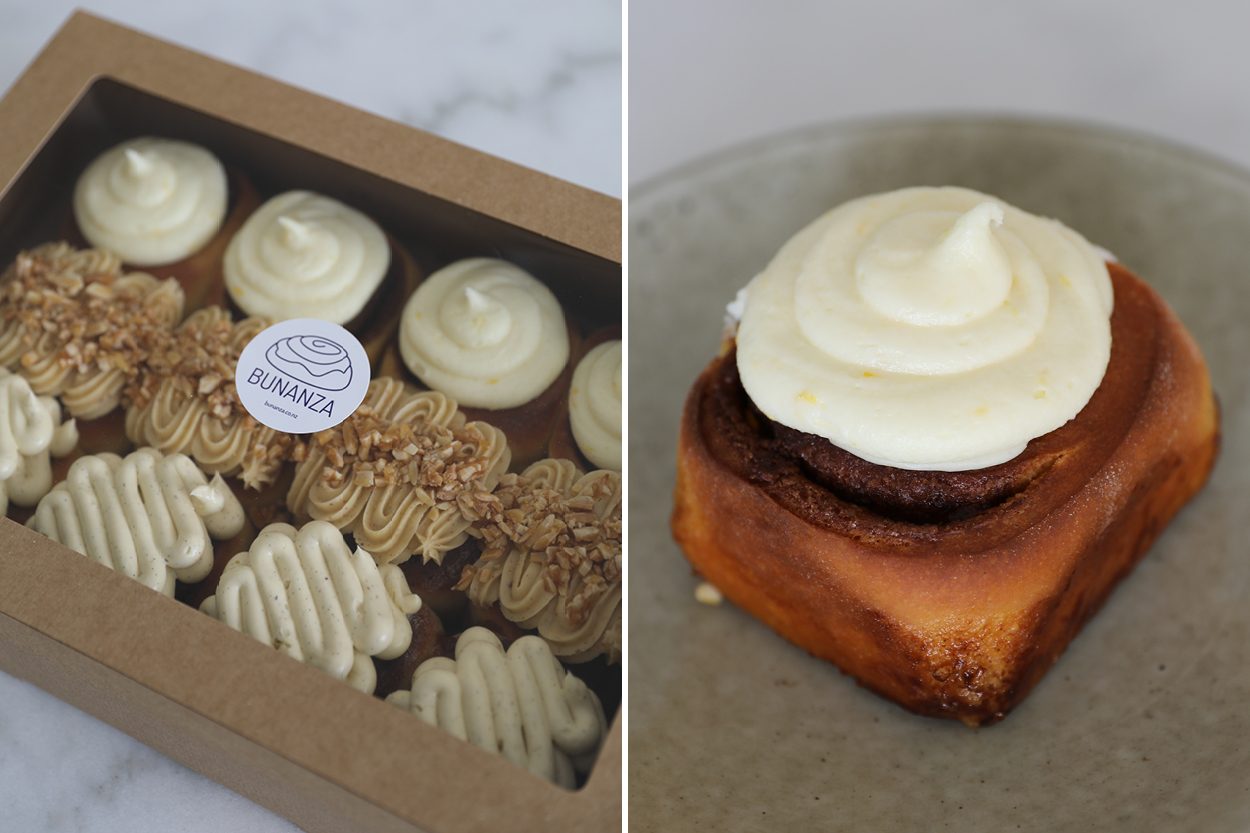 "People love sweets and pâtisseries and beautiful-looking things to give as gifts — or just for themselves," says On Hing, when asked why she thinks the buns have been popular from the outset.
Available in boxes of six or 12, Bunanza's buns are a feast for the eyes and the stomach. Toppings wise, there is currently a zesty, creamy orange blossom cream cheese swirl; a silky swiss meringue buttercream whipped up with vanilla, and a nutty, sweet browned butter with chopped salted almonds.
Having started up so recently, On Hing is keen to get her systems sorted, then will look at expanding to other flavours — including, perhaps, a festive Christmas flavour.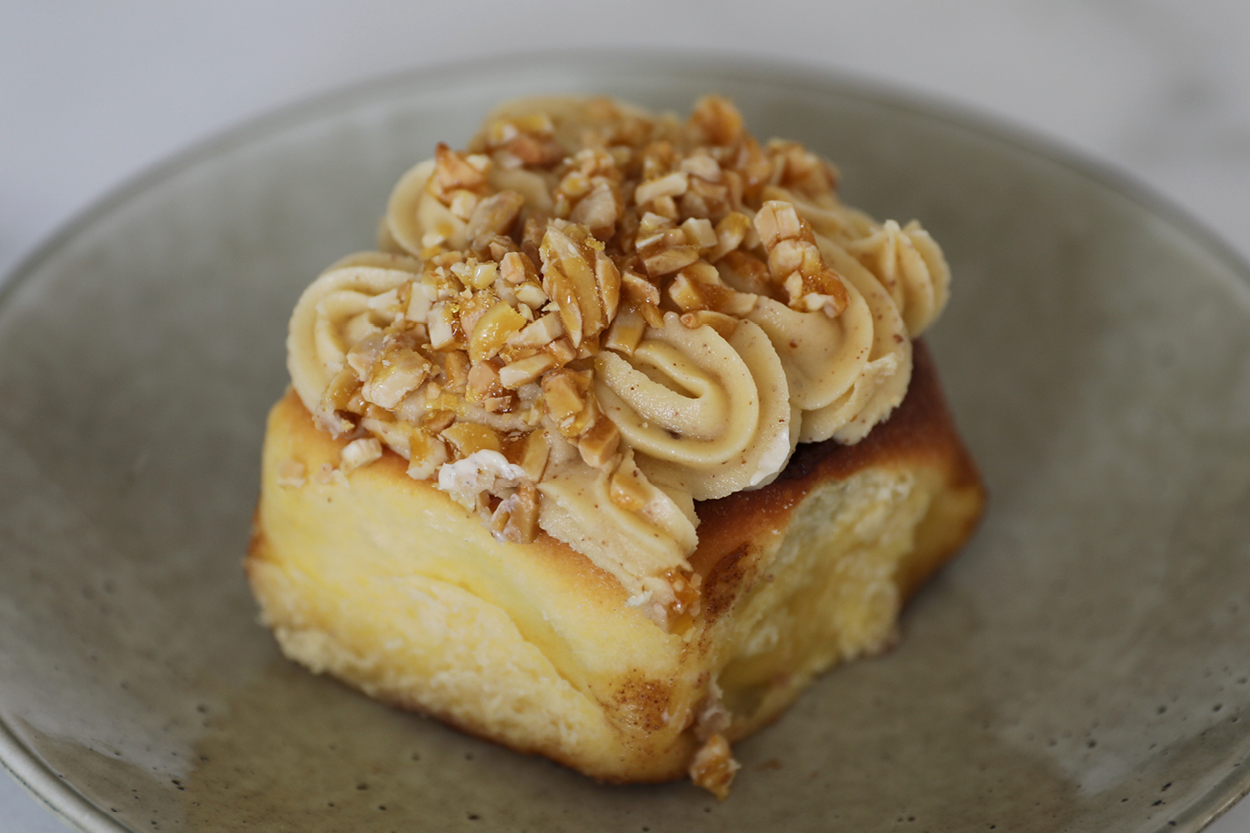 Currently available for delivery on days and to locations stipulated on the website, Bunanza's buns are easy to order — and are also baked fresh on the day of delivery to ensure the most heavenly soft texture.
Paired with a hot cup of tea or coffee, we can't think of anything else we'd rather indulge in for a mid-morning treat or afternoon pick-me-up.