Every year, Nespresso delights us with a new collection of coffee capsules, designed especially to mark the holidays. And this year, the brand's highly-anticipated Festive Collection comprises six exclusive coffees that promise to ignite our senses and keep us perfectly satiated over the Christmas period.
The heroes of this year's collection include six new limited-edition coffee blends for Vertuo and Original, each one offering a unique take on the flavours that are so reminiscent of this time. The Caramel & Almond, for instance, embraces Nespresso's smooth blend of Latin America and African Arabicas to offer notes of vanilla biscuit and malty cereal, wrapped up in a warning caramel flavour, while the Seasonal Delight Spices is a soulful coffee (inspired by mulled wine) where delightfully spicy notes meet festive citrus, designed to warm with every sip. The Festive Black coffee is a woody and spicy number, where a blend of Arabicas from Honduras, Uganda and beyond create an aromatic experience of roasted wood, sweet spices and ripe, jammy fruits.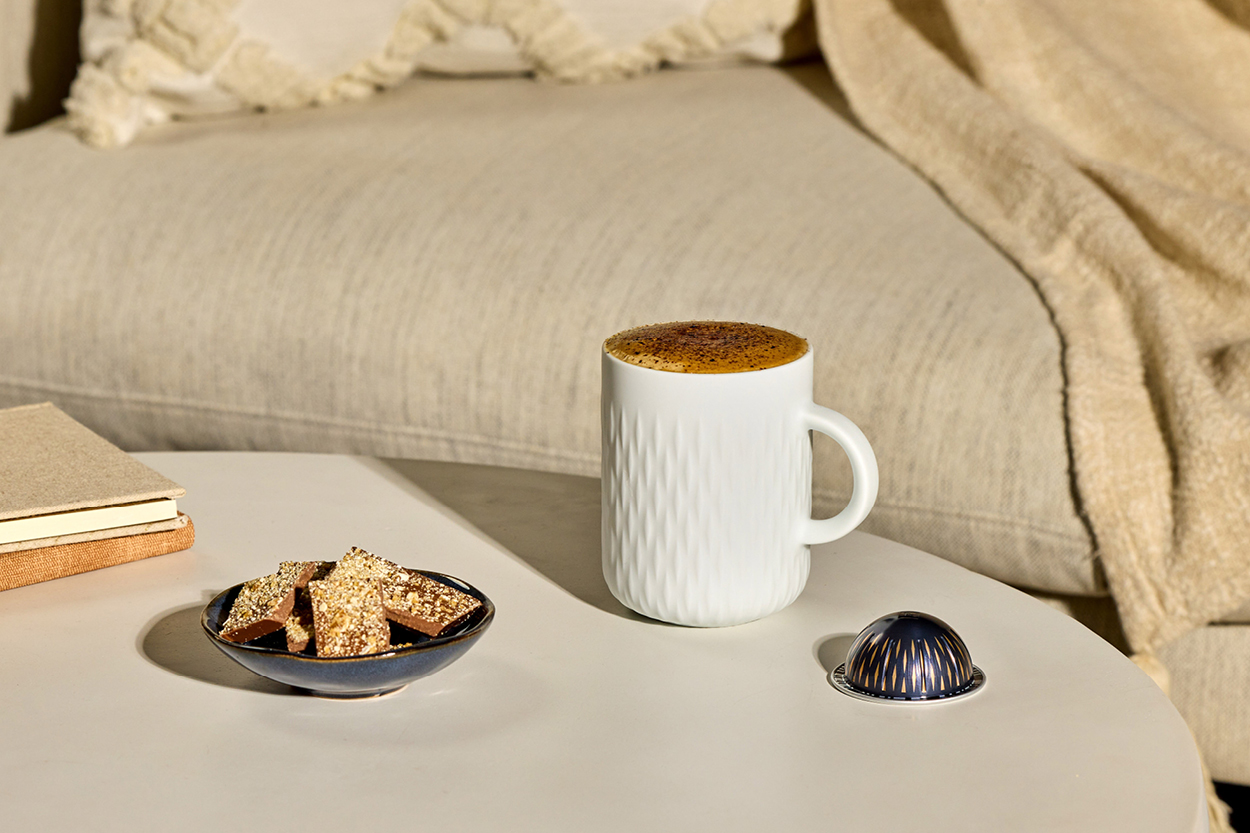 To make the most of this exceptional collection, you can't get much better than Nespresso's innovative Vertuo Creatista machine in stainless steel. Made for brewing barista-style coffee at home, this machine harnesses unique barcode technology to scan each Nespresso capsule and adjust the extraction settings to make the perfect Vertuo coffee every time. Whether you take your coffee short and black, long and black, cold, milky, frothy or anything in between, the Vertuo Creatista will deliver a professional-level coffee with consistency, also boasting an automatic steam wand that creates perfectly textured milk.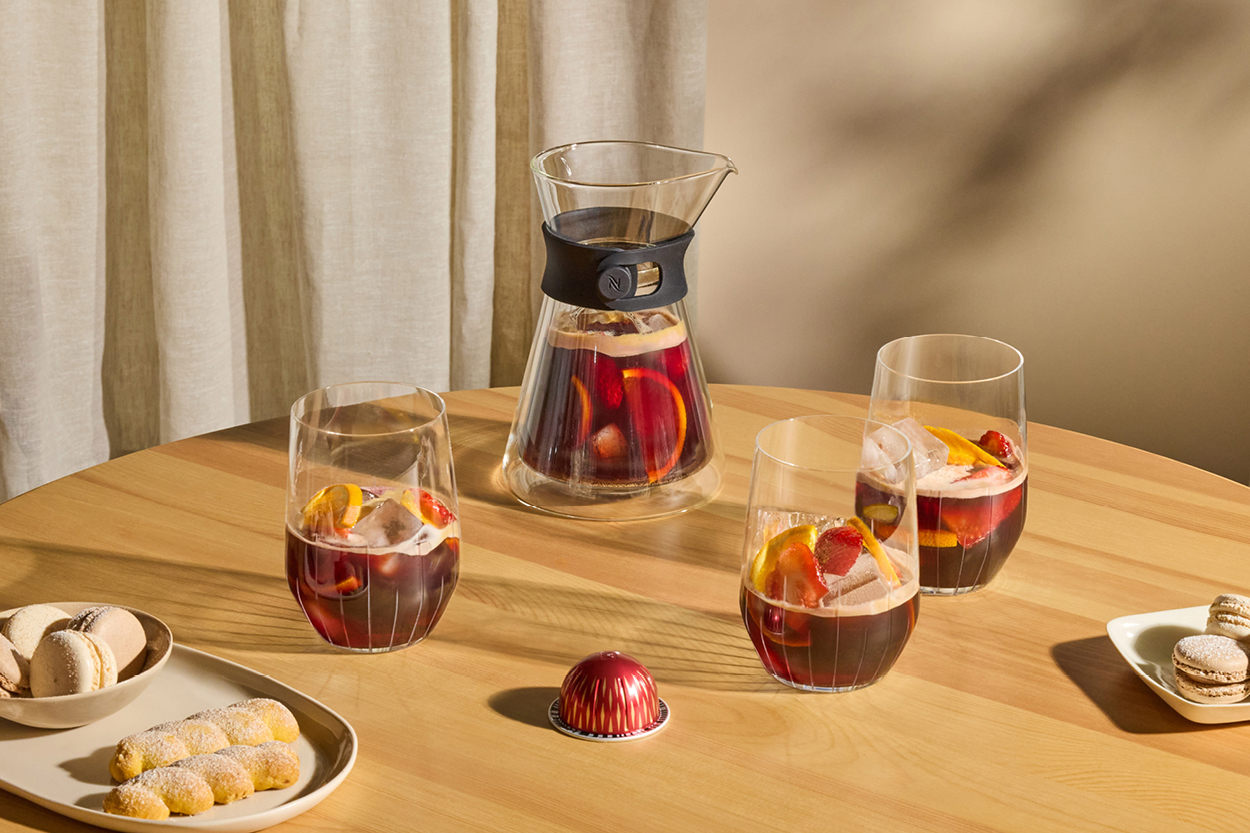 By way of demonstrating the delicious potential of Nespresso's new festive range, particularly when executed with the brand's Vertuo Creatista machine, we have included a showstopping recipe below for Nespresso's Café Sangria, a refreshing tipple that is perfect for enjoying over our warm, holiday season. Enjoy!
Nespresso Café Sangria
Ingredients:
• 1 x Seasonal Delight Spices capsule (80ml extraction)
• 80 ml of Red Wine (Cabernet Sauvignon)
• 80 ml of Ginger Ale
• 2 x Strawberries
• ½ of an Orange
• 20 ml Sugar Syrup
• Ice
Materials:
• Nespresso Vertuo machine
• Nespresso Carafe or jug
• Cutting Board
• Knife
• Jigger
• Nespresso Ice Cube Tray
• Nespresso Reveal Cold Glass
Method:
1.  Add four ice cubes to Carafe or jug.
2.  Add fruit, sugar syrup, ginger ale and wine.
3.  Place Seasonal Delight Spices capsule into your Vertuo machine and press the button twice within two seconds to enter Coffee Creations mode.
4.  Extract coffee directly into Carafe or jug and stir for 10 seconds to combine.
5.  Add leftover ice and fruit to serving glasses and evenly pour between glasses.
Substitute coffee: Nespresso Master Origin Colombia
Nespresso's Festive Range