Nespresso's World Explorations Range celebrates coffee cultures around the world, and encourages Nespresso devotees to enjoy their morning brew in different ways. The latest addition to this collection (one of four new coffees added) is the Limited-Edition Miami Espresso, inspired by the melting-pot culture of Miami.
Infused with the boldness and vibrancy of the Hispanic influence in this city, Nespresso's new coffee delivers an intense roast and dark crema with peppery, tobacco-leaf aromas. If you're looking for a truly authentic experience, do as Miami locals do and enjoy yours with brown sugar sprinkled on top. Or for a more conventional coffee, this blend makes the perfect cappuccino.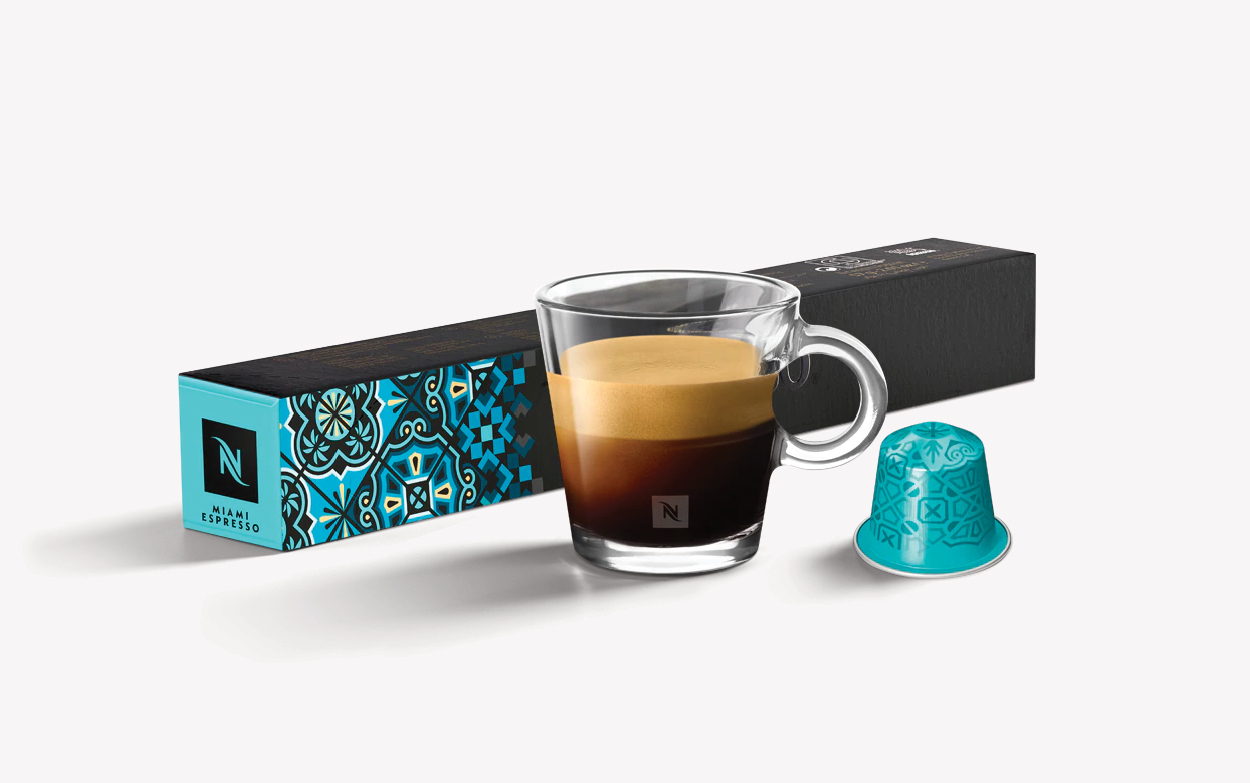 World Explorations Miami Espresso has been released as the first part of a limited-edition line-up with flavours that go from Miami to Paris to Istanbul and even Rio de Janeiro (a blend previously known as the Cafezinho do Brasil).
These cities are no coincidences either, they all embody a strong history of coffee in their own unique ways; from the first coffee merchants and coffeehouses of Istanbul, to Paris' rich coffee culture which boasts more than 35,000 cafés and coffee-serving restaurants. Coffee drinking in Miami is deeply ingrained in the local culture, while Rio de Janeiro is part of the world's largest coffee-producing country, Brazil.
While the limited-edition espresso is exactly that, limited, we've been enjoying the opportunity to step away from our usual brew and explore the tastes of Miami from the comfort of home.