We know this is a big call to make, but Mug 'N' Bowl Café is serving some of the best phở to delight our senses this side of Ho Chi Minh City. Made with the help of her grandmother's recipe, co-owner and head chef Nevaeh Hua cooks the bone marrow broth of the '12 Hour Phở' with cardamon, star anise and cinnamon seeds — cutting through its own decadence with seasonal herbs.
"We're generous with it because quite a few of the phở's around Auckland are served Northern style, but this is from Saigon, so it's sweeter and a little richer," explains her business partner, and Mug 'N' Bowl restaurant manager, Rico Tan.
Having opened Mug 'N' Bowl towards the end of last year, Hua and Tan work as well together as brown nice noodles and its simmering broth. While Hua was being inspired by the Vietnamese dishes throughout her childhood, Tan grew up with his family's cafés and bakeries in Auckland. Hua went on to work in leading restaurants for the past decade, including Baduzzi and Mekong Baby, while Tan went on to thrive doing front of house for the likes of Tok Tok Takapuna.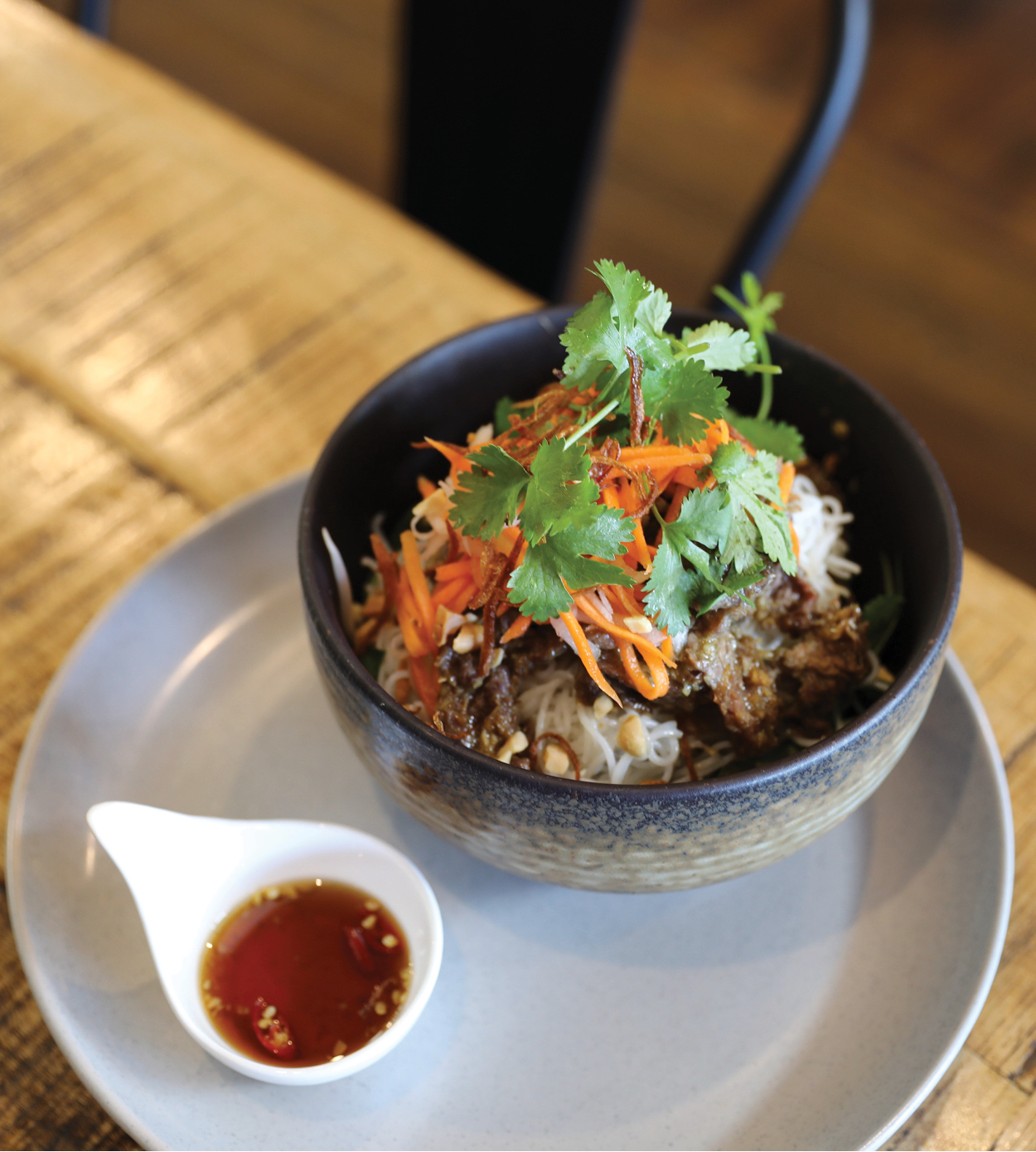 It was only a matter of time until the friends combined their talents and opened their own venture. Central to the success of Mug 'N' Bowl is the use of fresh herbs, especially those that are used in traditional Vietnamese cuisine. The vegetable garden is filled with diếp cá (from the chameleon plant), purple shiso and Vietnamese mint. "Anything we hear of or get our hands on we try to grow ourselves," says Tan.
Patrons have been calling from all over the city to taste its phở, but it's also worth sticking around for Mug 'N' Bowl's Banh Mi — a baguette filled with house-made pork pâté, mayonnaise, coriander, spring onion and pickled vegetables. We recommend the pulled pork option for a creation that is reminiscent of char siu, but even better for being in a bun. An undercover cult favourite on the menu, which Tan also recommends trying, is the Saigon Xiu Mai, which sees pork meatballs with a sensational tomato base piled high on a banh mi.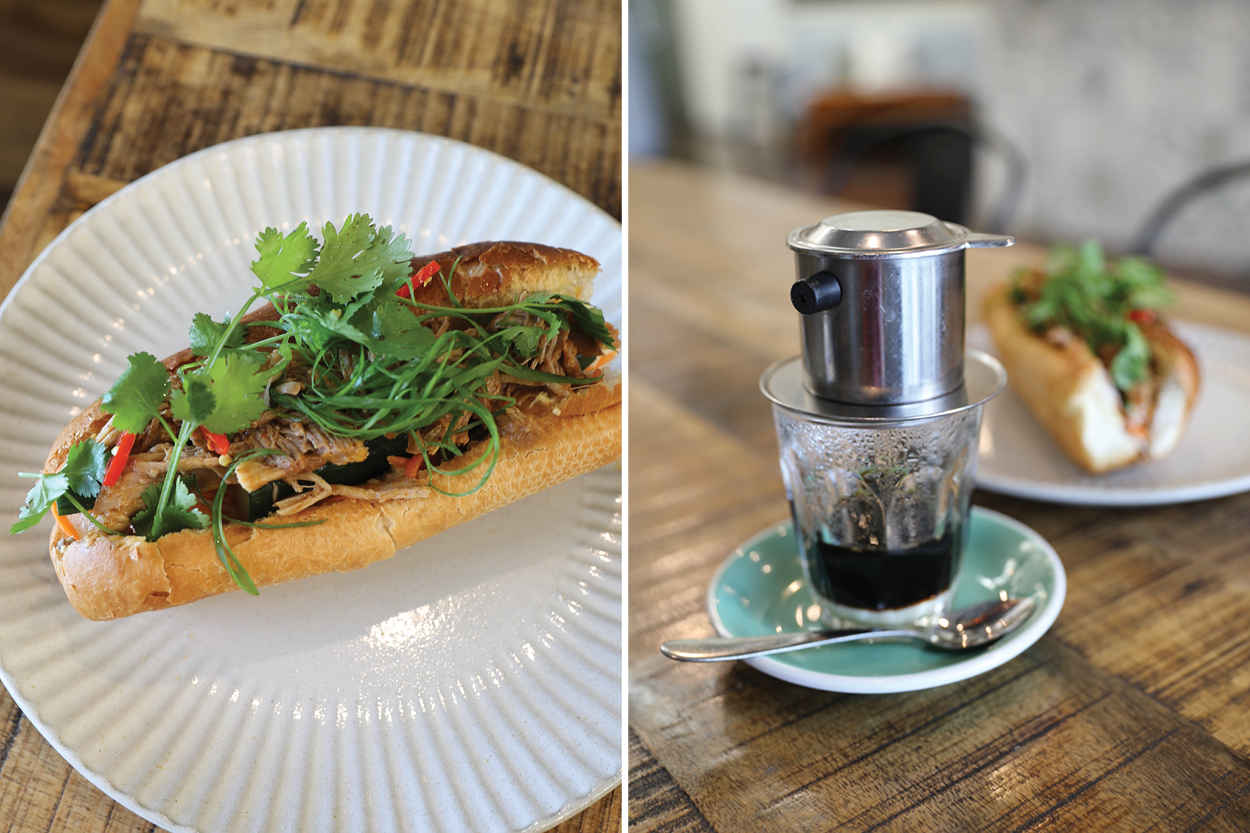 Hua and Tan introduce their new community to different varieties of Vietnamese dishes as the seasons, and occasions, change. For Valentine's Day, Mug 'N' Bowl is offering a Bánh Xèo special. Shared by two, and eaten by hand, the savoury crepe is filled with pork belly, prawns, bean sprouts and fresh herbs and salad, in one intimate dish.
For a drink, you can't go past the Vietnamese Drip Coffee, with sweetened condensed milk. "It's a bit more traditional than usual," says Tan. "We make sure that we tamper it well so we can eke all the caffeine out of it. A coffee that you take your time with."
With a relaxed vibe and friendly service, Mug 'N' Bowl is the place to discover these delicacies anew. With the humidity we have been experiencing lately, we felt like we'd been on a transcendent trip to Ho Chi Minh City too.
Opening hours:
Monday to Friday: 6am — 4pm
Saturday and Sunday: 7am — 3pm
Mug 'N' Bowl Cafe
8A Carr Road
Mt Roskill, Auckland