Restaurants catch our eye for many different reasons, and a beautiful interior is one of them. Delicious food and impeccable service are also (of course) crucial, but it's not every day that a restaurant nails all three. That said, we recently stumbled upon an intriguing new eatery in Botany that might be offering the trifecta.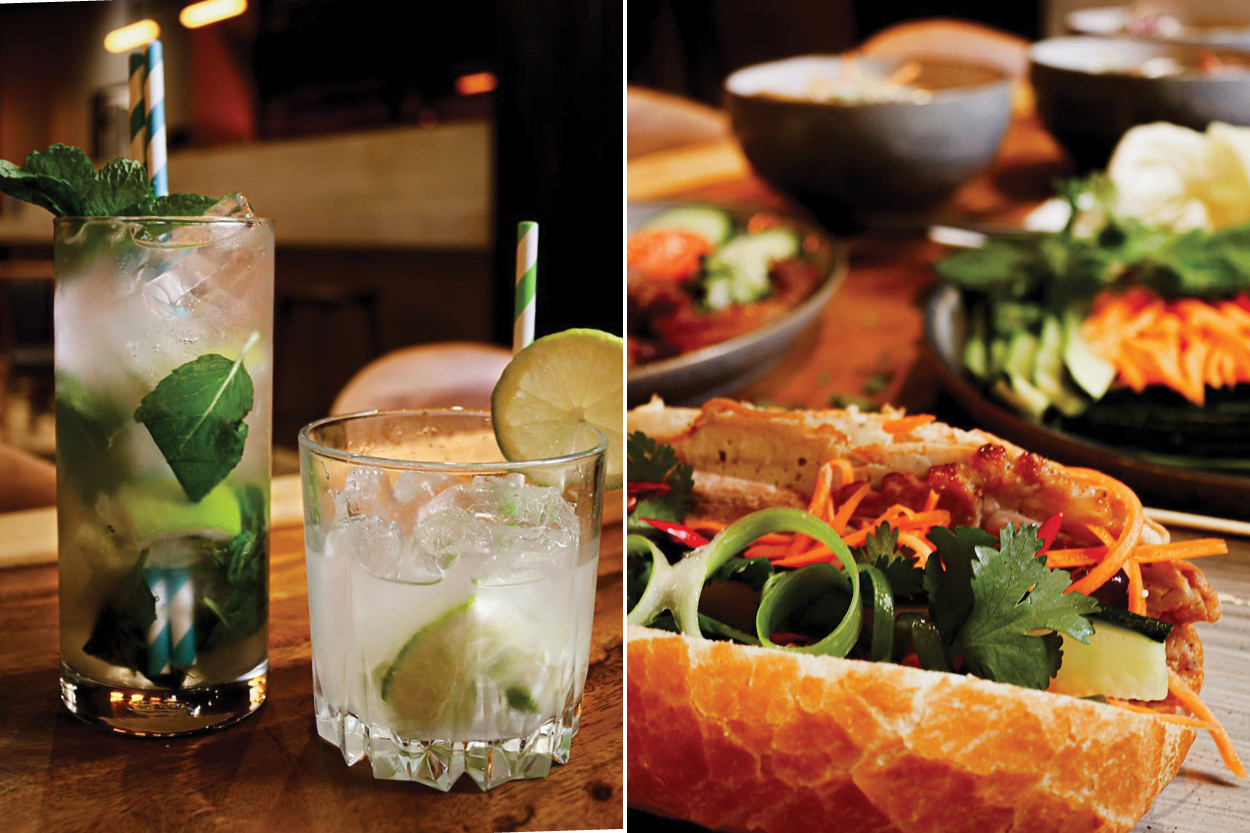 At Zeke, traditional Vietnamese food meets Brazilian barbeque. It is a combination of cuisines that could easily be a culture clash, but thanks to the talented minds of the Nguyen family, they come together in the most delightful way.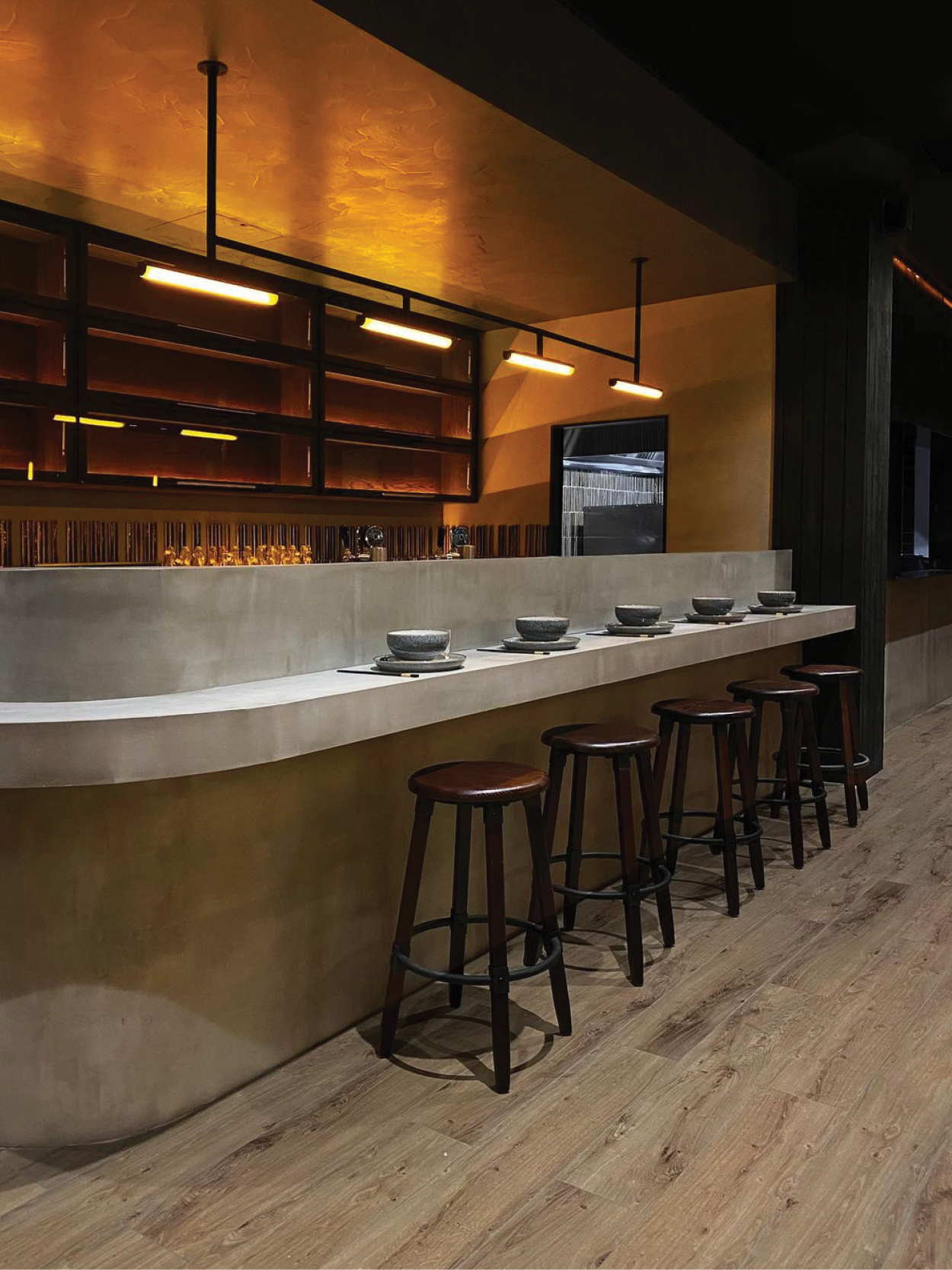 While the a la carte menu boasts some of our favourite dishes, like Bánh Mì and Phô, it would be a mistake not to opt for the Churrasco BBQ. The pièce de résistance of Zeke's menu, this three-course dining experience focuses on continuous tableside service of succulent BBQ meat and fish, all lovingly prepared with Zeke's homemade seasoning, alongside a chef's selection of entrees (and sweets to finish).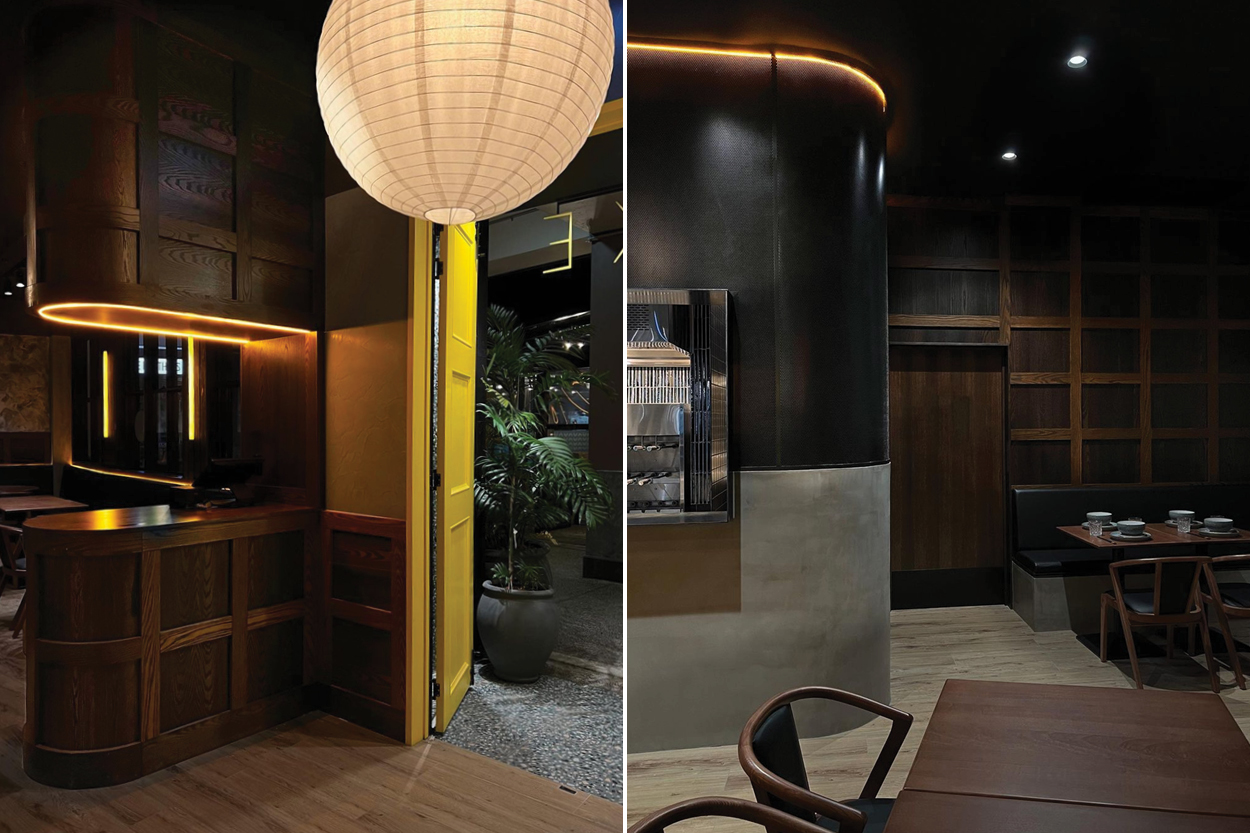 The interiors, which cultivate a dark, moody vibe while still feeling inherently welcoming, were conceived by the creative minds at Izzard Design. The lauded studio is known for its sleek, memorable fit outs (it is responsible for some of our favourite haunts including The Shy Guy, Bar Non Solo and Azabu) and this new location is no exception. At Zeke, walnut-toned timber clashes with Canary yellow lighting and entrance ways, a homage to the restaurant's culture-bending cuisine. In fact it is a venue worth visiting for the beautiful fit-out alone. The mouth-watering foods? That's just a bonus.
Opening hours:
Monday — Sunday, 10am until 9pm
Zeke
Shop 34, Town Centre Drive,
Botany Town Centre, East Tāmaki