It is undeniable that New Zealanders love sports. Our teams and players are held in the highest regard and our game-watching rituals are nothing less than sacrosanct. For many in fact, an afternoon spent in front of a game with a cold drink and some delicious food is damn near a religious experience. And until now, Aucklanders haven't really had somewhere to enjoy this holy trifecta in one place.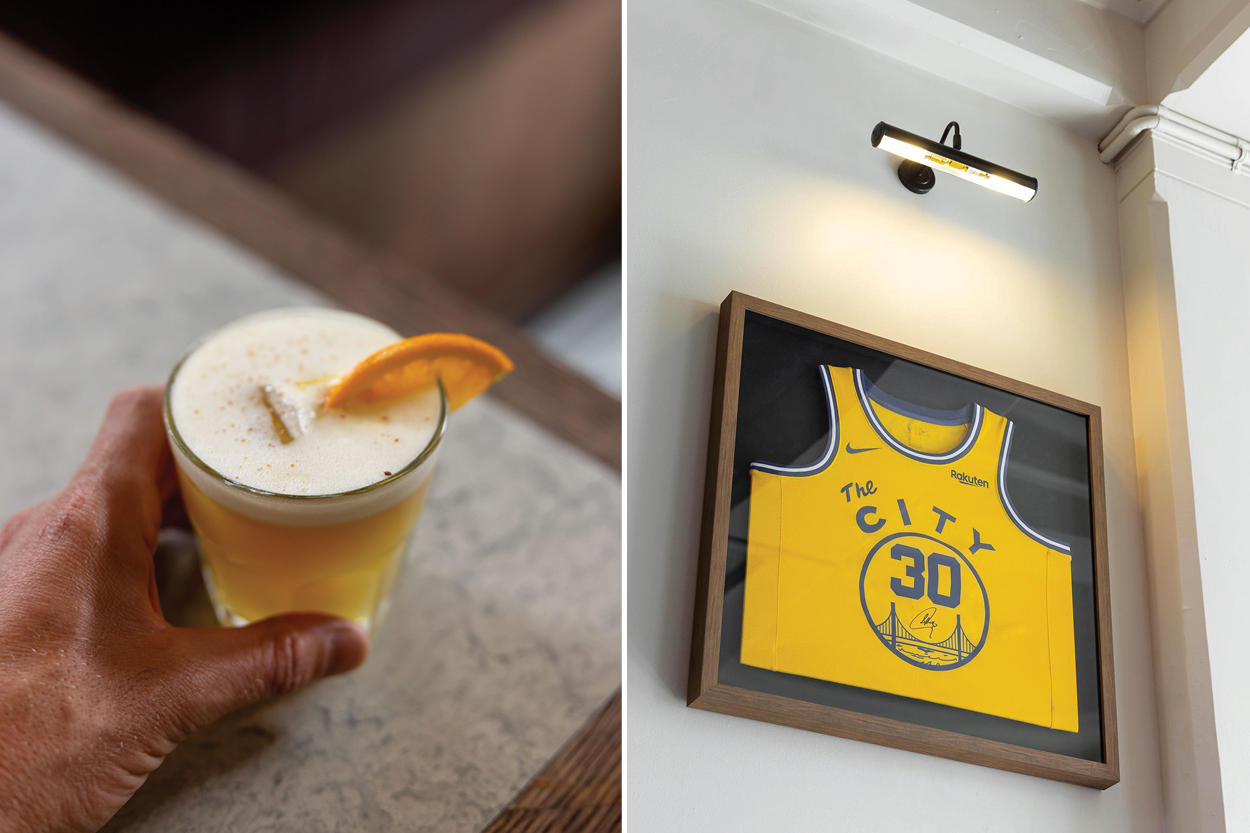 Meet Schapiro's, Auckland's new dedicated sports bar in Eden Terrace, and the place we're predicting will become the busiest spot in town. Opened by Otis Schapiro (co-owner of and head chef at Lilian) Schapiro's is filling a gap in the local hospitality scene by offering a classic, American-style sports bar experience — complete with sports memorabilia, large screens that will play all the most important games and fights as they happen and a delicious, diner-style menu, suited to every taste..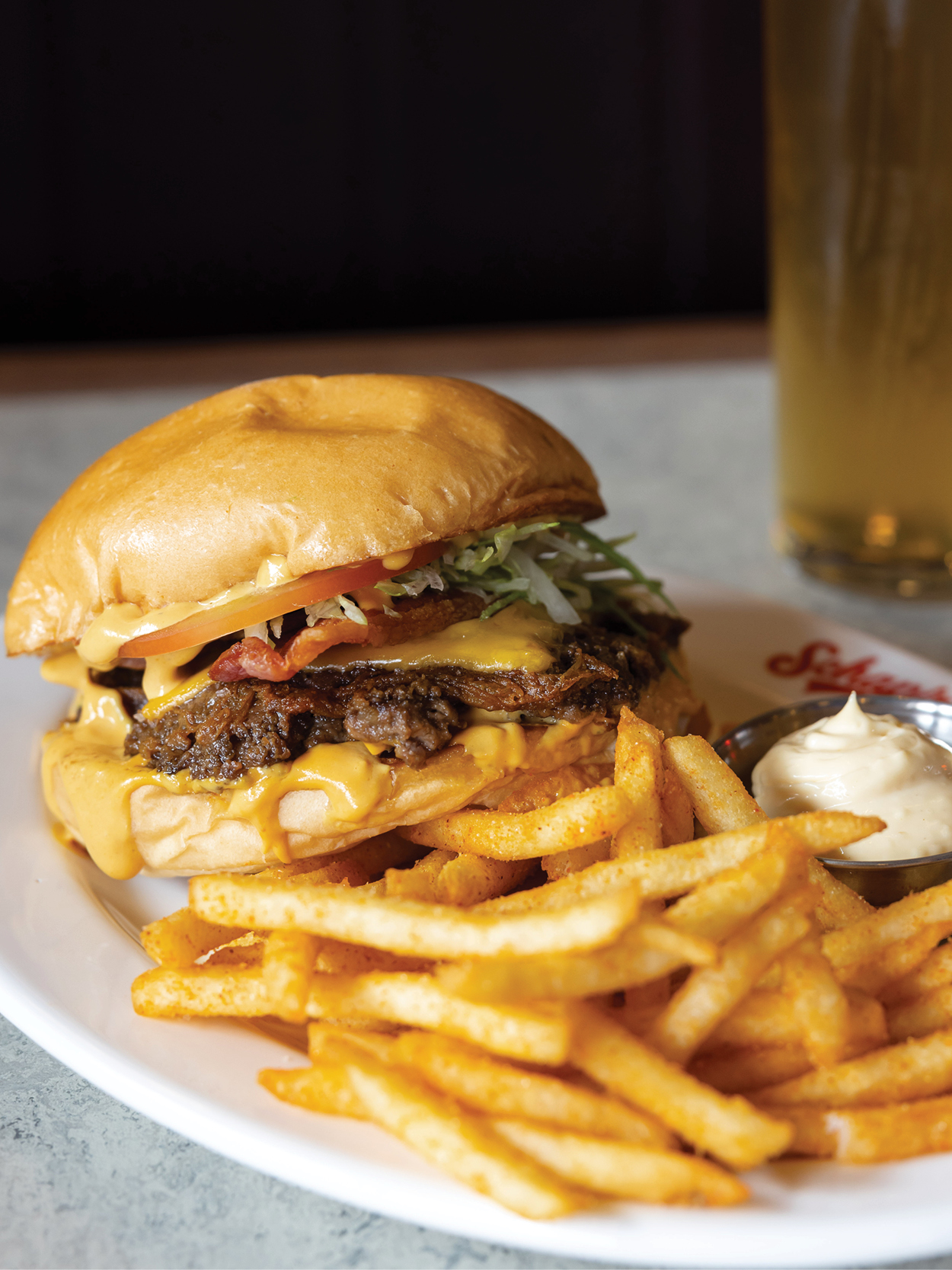 "I grew up in the US with a sports nut for a father, so an obsession with sports has been ingrained in me for as long as I can remember," Otis Schapiro tells me. "I've spent a lot of time in sports bars in the US and the atmosphere they provide is something New Zealand has never really seen." For Schapiro, who has spent years working in hospitality both here and overseas, his namesake bar has been a long time coming. "I've been thinking about this for the last 15 years… I wanted to create the type of place where people can come for classic, well-executed food and drinks and stay for the one-of-a-kind atmosphere… when there's a big game or a big fight on, it's crazy."
And for anyone who might not be enticed to Schapiro's by the sports element alone (or who knows they'll end up there because of their significant others), it has been designed as a place that everyone can enjoy.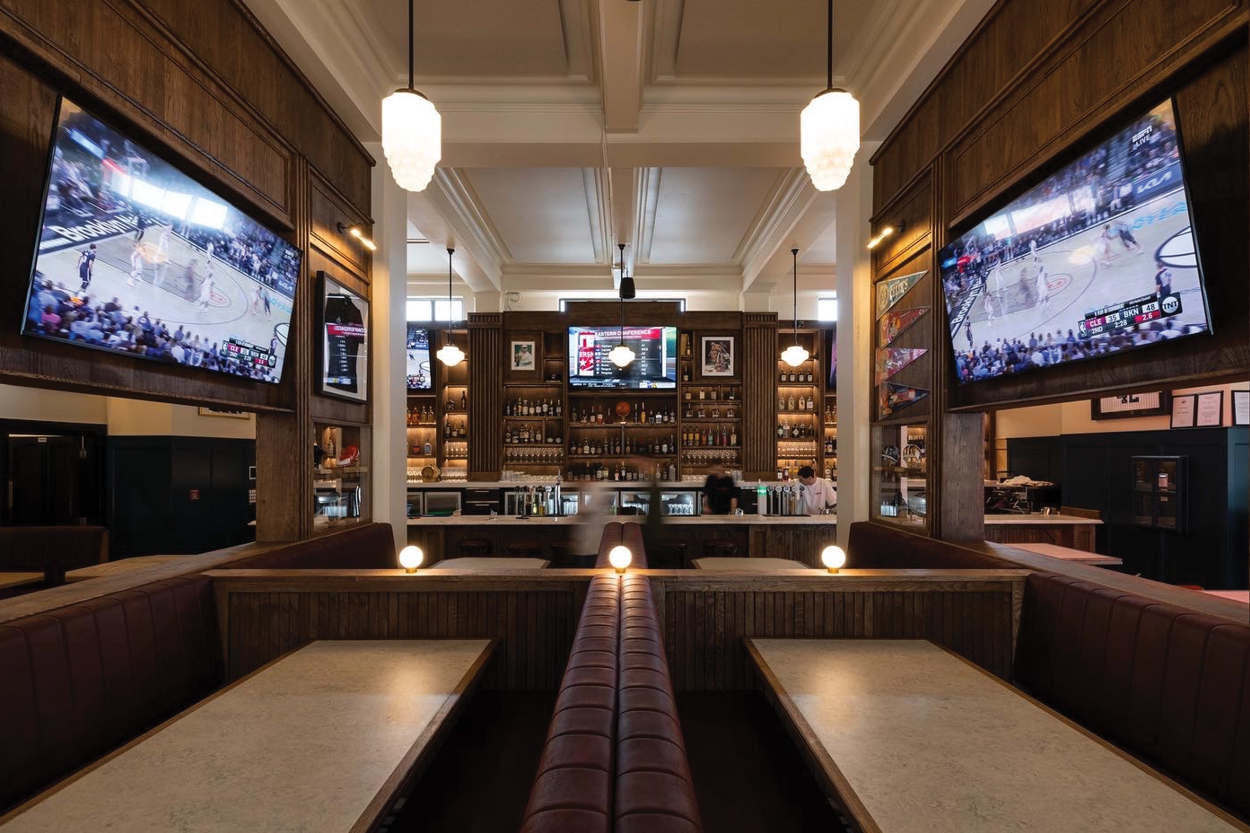 On the menu (designed by Schapiro himself) expect delicious burger-joint-style food but done with an elevated, gastro-pub feel, and plenty of lighter options. Think classic burgers, fried chicken and St. Louis pork ribs alongside radicchio salad, whole flat fish and steamed mussels. There are 12 regularly-rotating beers on tap as well as a comprehensive wine and cocktail list to boot.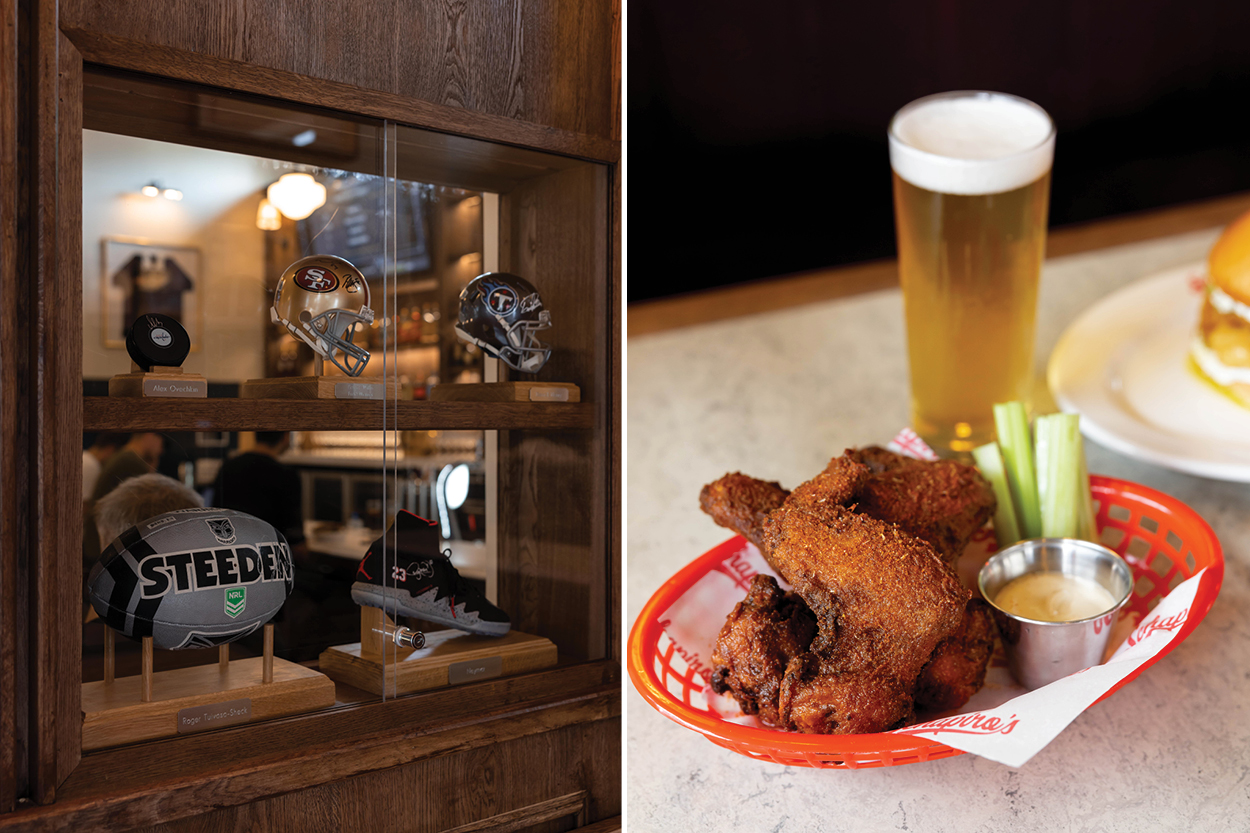 Inside, Schapiro's speaks to its sports-bar nature via various pieces of memorabilia and a decidedly sporty neon, but its fit-out overall (conceived by Millé and executed by Eru Ramsay) is tasteful and understated. Custom timber cabinetry by Blanc Industries (who also did the cabinetry at Lilian) lends the space a warmth, while a simple colour palette makes it feel sleek and elegant (even when packed with enthusiastic fans).
So, whether you are a die-hard sports fan or just sports-fan-adjacent, Schapiro's' tasty food, great drinks and exciting, buzzing atmosphere is promising to make it Auckland's new go-to spot. We suggest getting in there early.
Opening hours:
Tuesday – Sunday, 11:30am until late
Closed Monday
Schapiro's
224 Symonds Street
Eden Terrace, Auckland