"I always wanted to open a place that locals love and want… a place like a friend," Josh Kim tells me. The barista/chef and I are talking about his new opening, a cool coffee spot in Mount Eden called Holiday, with Kim explaining that, after spending 15 years in the local hospitality scene he wanted to offer a laid-back, relaxed (but delicious) drop-in where locals and those coming from further afield could find perfectly-brewed coffee, tasty bites and great company.
Inside, Holiday offers a sleek and pared-back but comfortable space, festooned in tactile timber and finished in a simple, monochromatic palette. Designed by Studio WeAreYoung, Holiday's uncomplicated but contemporary interiors feel warm and timeless, the perfect place to park up for a morning brew.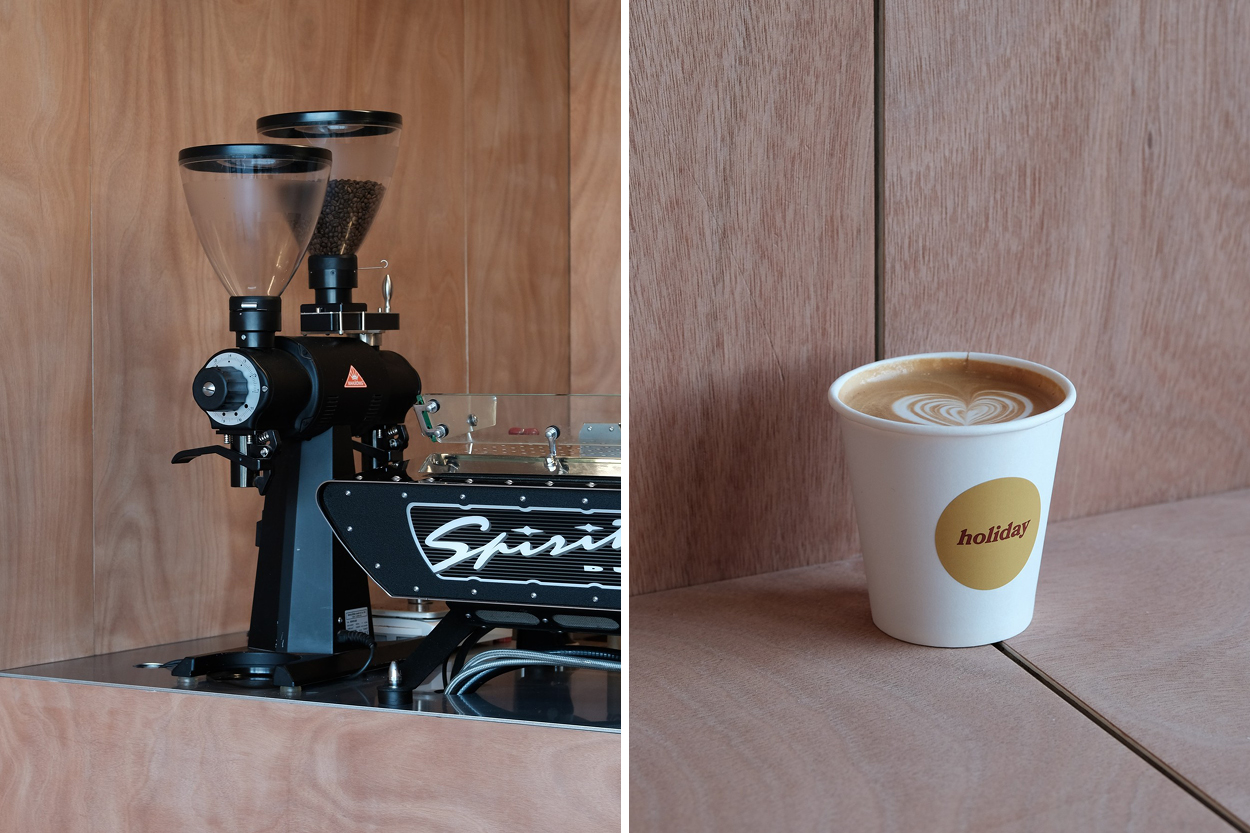 On the menu, Kim explains that he wanted to keep things simple. "From my years of experience, the best-selling and most loved menus are not the trendy ones," he says, "but the ones that are simple and delicious." As such, Holiday offers mostly baguettes, sandwiches and scones, food that is accessible and easy to enjoy without much fuss.
Coffee nerds will be pleased to hear that the legendary Woo Hyung Lee (of Camper Coffee) is back in the game at Holiday, where Kim tells me they will be roasting their own specialty coffee alongside serving filter coffee with beans from Norway's Tim Wendelboe and Korea's Fritz.
Ultimately, Kim wants to offer his customers a place where they can connect with friends, drink delicious coffee and chill out. A simple concept, done really well.
Opening hours:
Monday to Saturday, 7am — 3pm
Sunday, closed
Holiday
4/66 Mount Eden Road
Auckland