A classic from kitchen whizz Liv Glazebrook of Kitchen of Treats, this fresh and succulent ceviche is filled to the brim with umami flavours, pops of citrus, vibrant herbs and a touch of spice.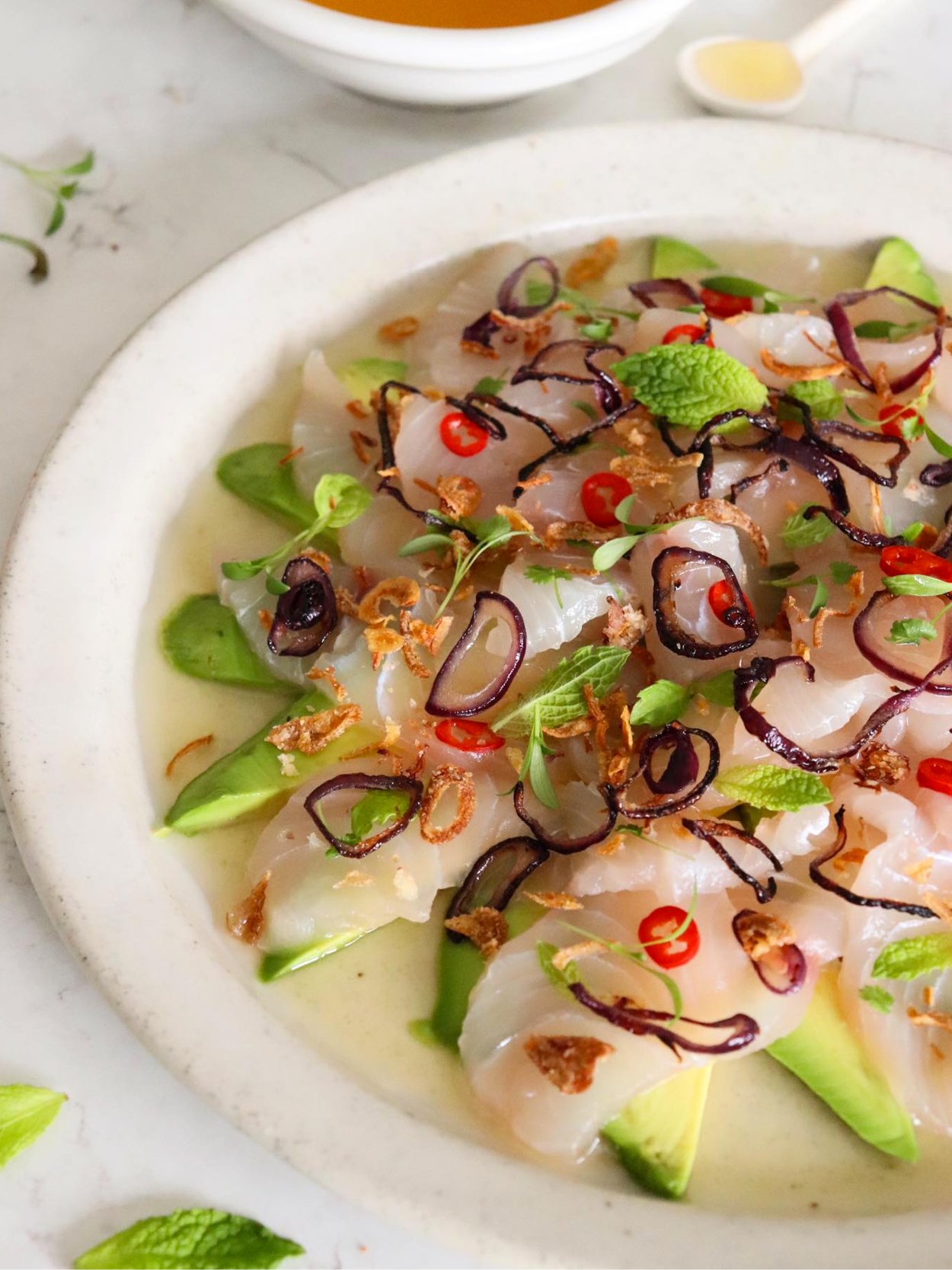 Kitchen of Treats Ceviche
Ingredients:
300g fish (trevally or kingfish recommended)
For the dressing:
65ml water
65ml white vinegar
65g sugar
65ml fish sauce
2 Tbsp lime/lemon juice
1 Tbsp fresh ginger, finely grated
To finish:
1 ripe avocado, halved & sliced lengthways
1 long red chilli, finely sliced
Mint leaves, thinly chopped
Coriander, thinly chopped
Crispy shallots

Method:
1. Combine all dressing ingredients in a bowl and whisk until sugar is dissolved. Set aside.
2. Place the sliced avocado on the base of the medium plate and top with fish, sliced sashimi-style and evenly spaced. Generously spoon dressing over the fish.
3. Sprinkle with thinly sliced chilli, mint leaves and coriander. Finish with crispy fried shallots.