With a number of new eateries landing in Newmarket of late and the grand opening of Westfield on the horizon, the area is clearly well on its way to reviving its glory days as a bustling Auckland hot spot. A recent addition to this new wave is Khao San Eatery & Bar, situated on Davis Crescent, which marks the second outpost for its original location on Symonds Street (a longstanding Eden Terrace favourite).

Owned and operated by Nat Harrington (who is Thai himself), Khao San prides itself on serving traditional Thai flavours with subtle, modern touches that don't detract from its authenticity. Unlike the small and cosy Symonds St branch, the Newmarket eatery is a more expansive space, able to hold over 60 people and also offers a bar that is open late into the night. Khao San's skilled mixologists create unique and delectable concoctions such as the Jungle Bird, a mixture of Campari, white rum, lime and pineapple juice and the Bangkok Kiss Kiss which is a medley of Maker's Mark whisky, lime juice, sugar syrup, grenadine and soda (to name a few).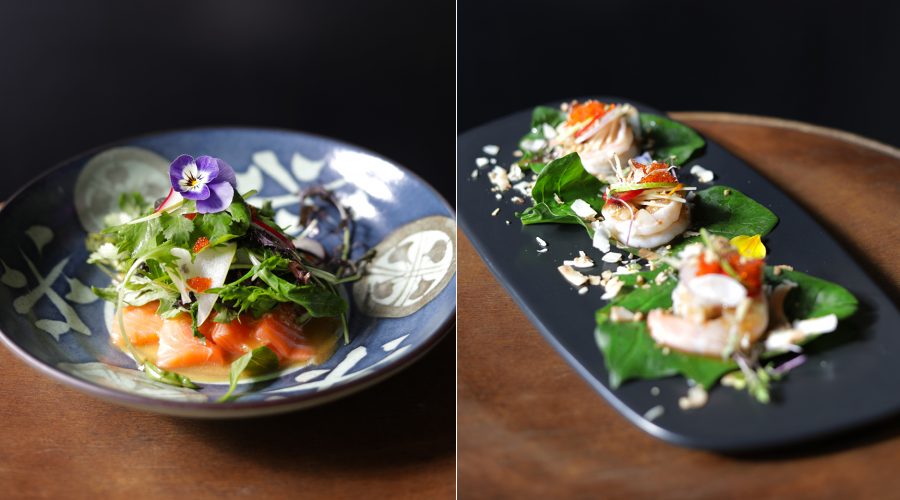 Named after the road in Bangkok that was formerly the main street for locals to purchase milled rice, Khao San strives to represent accurate, authentic Thai cuisine and flavours in all of its dishes. The menu is varied and offers sharing plates, curries, stir-fries and soups, all of which are delicious in their own right. The tiger prawn one-bite wraps were a definite highlight to start and managed to pack in intriguing layers of texture and flavour despite their small size. Comprising a plump prawn resting on an earthy leaf (subject to change depending on the season) and served with fragrant herbs, crunchy peanuts and sweet toasted coconut, we were pleasantly surprised at how many subtle flavours could be picked up in a single mouthful. The Mo Ping pork skewers were another favourite and had been grilled over a hot flame to not only lend the meat a crispy outer layer and juicy centre but a beautiful smoky flavour as well.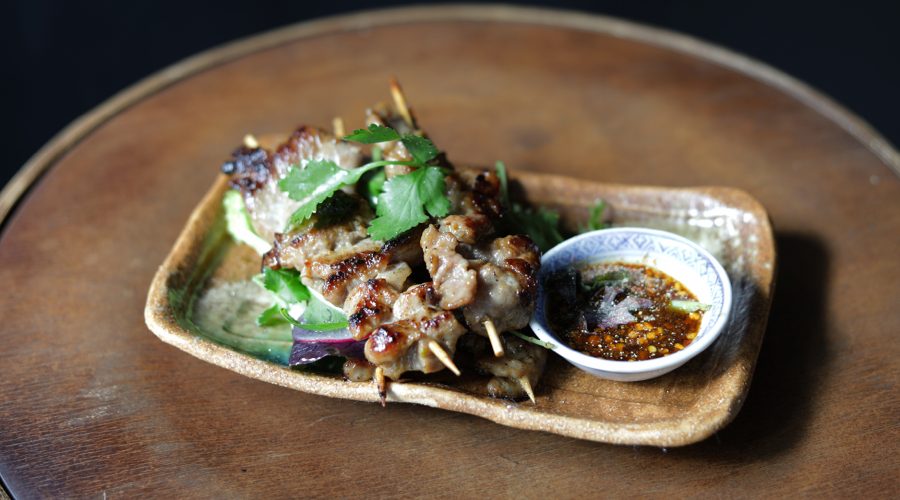 Although a traditional pad Thai and pad see ew both feature on Khao San's menu, it's the seafood drunken noodles that this eatery deems its 'signature dish.' This is a common street food delicacy in Thailand and is usually enjoyed as a late night, drunken feast (hence the name) designed to put you in a warm and comfy carb coma. The egg noodles are freshly made and doused in a chilli oyster sauce before being served with a seafood mix consisting of prawns and octopus. But if noodles aren't your thing, opt for one of Khao San's rich, saucy curries, loaded with different spices and succulent meat. The wagyu brisket Panang curry was a definite standout, with an especially tender brisket that worked beautifully with the peanutty, coconut sauce in which it was served.

But it was the classic Thai staple and ultimate winter-warmer, the tom yum soup that really stole our hearts at Khao San. Served slightly differently to other tom yums we've tried in Auckland, this version arrived at the table in a sizzling pot with a lit flame underneath to ensure it remained hot until it was finished. The soup was loaded with seafood and herbs to enhance its fresh, invigorating aroma and would be the perfect palate refresher between dishes or a great conclusion to any Thai feast.

Opening hours:
Monday – Sunday, 12pm until late

Khao San Eatery & Bar
61 Davis Crescent
Newmarket
Auckland
(09) 600 3349