Meet Izzy, the Vietnamese and Japanese fusion restaurant situated on the Ponsonby end of Jervois Road. This casual eatery is owned and operated by the young and ambitious, 23-year-old Nam Tran who came to New Zealand from Vietnam only four years ago. Tran has always had a love for the cuisine of his home country, but his passion for cooking intensified after spending some time in his sister's Queenstown restaurant, Saigon Kingdom. Tran thought the bold, Vietnamese flavours with the fresh, New Zealand produce were a match made in heaven, which motivated him to work around restaurants in Auckland such as Tok Tok and Monsoon Poon to gain more experience before launching his own venture — Izzy Restaurant.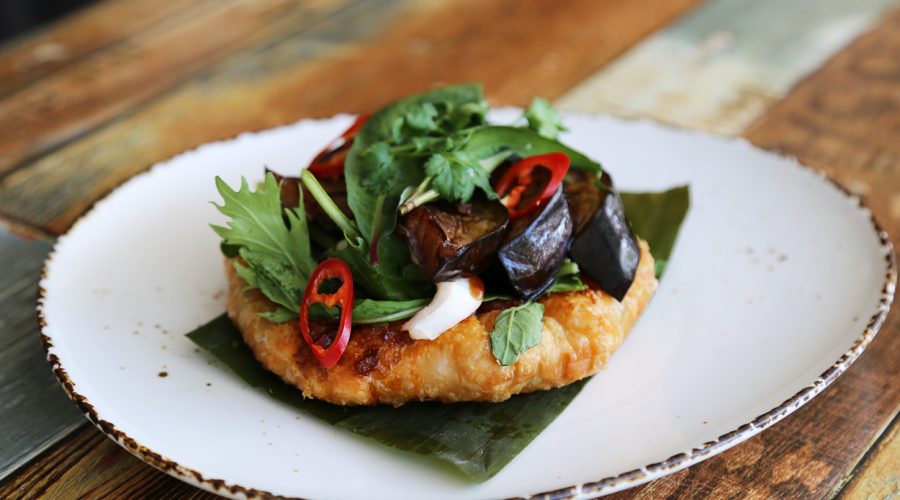 Through his work in a raft of Auckland kitchens, Tran met Mayra Vergne, who is currently the Head Chef of Izzy. Considering that Vergne had always been interested in Japanese flavours (her partner, Cezar Takahashi, is the Head Chef of Ponsonby's infamous Azabu restaurant) Tran decided to bring the distinctive and fragrant properties of Vietnamese cuisine together with the freshness of Japanese cuisine in a harmonious fusion designed to bring the best out of each. A slight Malaysian influence also comes through in some of the dishes, reflecting Vergne's prior experience at Malaysian restaurant, Madam Woo.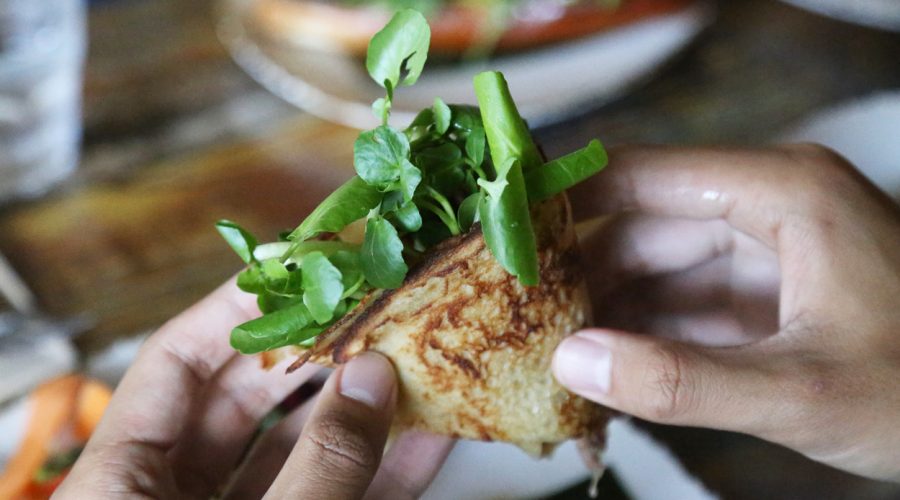 On the menu, traditional dishes are given unique twists including a banh mi that is made with Wagyu meatballs and German pretzel bread from Bread & Butter bakery (instead of the usual baguette). The lack of pork is compensated for with the juicy Wagyu meatballs, glazed in a sticky teriyaki sauce and served with pickled carrots and daikon radishes that bring crunch and zest to Izzy's unique interpretation of the classic Vietnamese street food.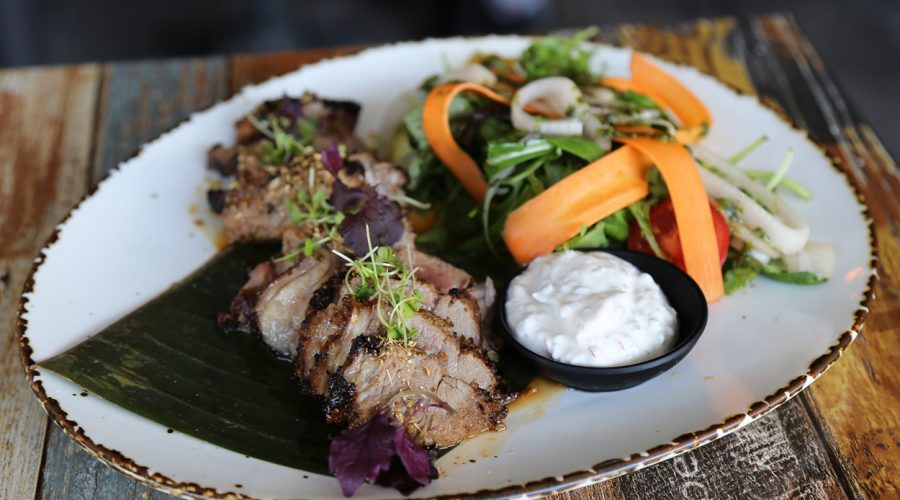 The roti doughnut with eggplant boasts a deep-fried roti roll which is crispy and flaky like a buttery croissant. A generous scoop of sambal sauce is slathered on the roti before tender eggplant that has been marinated in soy sauce is layered on top. The final touches of fresh coriander and chilli lend the rich doughnut some freshness, making this indulgent dish surprisingly light.
Another favourite of ours was the spiced lamb rump. This dish features tender slices of lamb that have been rubbed and seasoned with a lemongrass jus and served with a side of coconut yoghurt that has been infused with coriander, chilli and lime to give the creamy condiment a flavoursome kick.
Izzy Restaurant is still yet to be discovered by many Aucklanders and after being on our radar for quite some time, we wish we had decided to eat here sooner. The unique combination of flavours along with the modern yet cosy ambience definitely makes Izzy a spot that a worth a visit.
Opening hours:
Tuesday – Sunday
12pm – 3pm & 5pm – late
IZZY
38 Jervois Road,
Ponsonby
09 213 0776