Try as we might, we can't seem to escape the chokehold that divine Mediterranean food has on us all. Would it be a bad thing to admit that perhaps we don't even want to? Seeking any excuse under the sun for a taste of carb-loaded, cheesy delights (paired with a good wine of course) has led us to the discovery of an under-the-radar food outfit that is serving some of the most delicious Italian-inspired food we have every tried.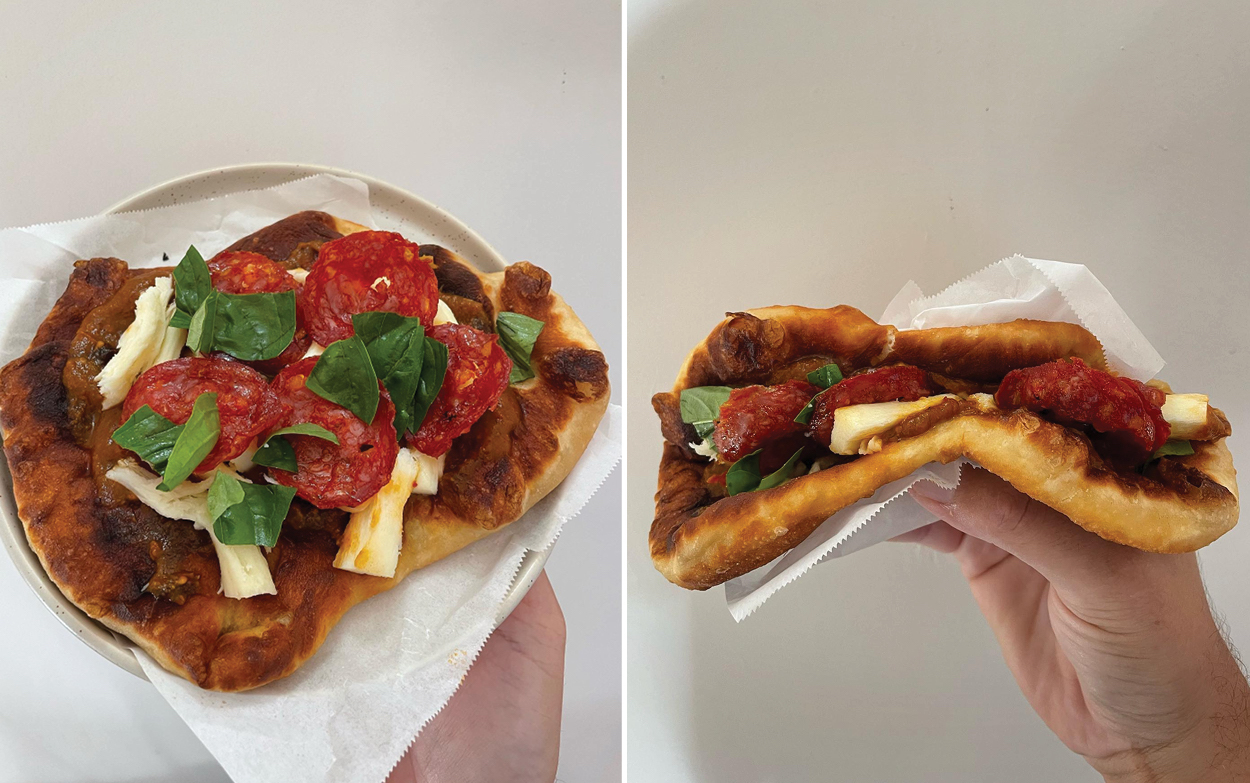 Passa Passa is an ode to Italian food done authentically, with a zest for marrying traditional flavours with modern fare. The trouble is, while regularly serving its handmade pasta and pizza fritta (which has quickly gained a cult following), you won't ever find Passa Passa in the same place. It operates as a pop-up restaurant, taking over the kitchens of cafes across Auckland and this Saturday it is popping up once again, offering a chance to sample its tasty menu from the comfort of Kingsland local, Garage Project (from 12pm).
The menu changes weekly, and this week Passa Passa is dishing up crispy cacio e pepe arancini alongside its famed pizza fritta, served with either fior de latte, mortadella and caramelised onions, or hot honey, confit garlic mushrooms and gremolata. The team behind Passa Passa are no strangers to inspired Italian street food, having run pop-ups as far afield as Waiheke, and thanks to their skills in the kitchen they're quickly becoming a weekend go-to for gourmands across the city.
But with growing popularity comes burgeoning crowds, and while Passa Passa is still a relative newcomer, dishes have been known to run out the door in weeks past. Our advice? Get in there quick before the menu sells out.