In the heart of Auckland's vibrant downtown Britomart neighbourhood lies The Hotel Britomart, New Zealand's first 5 Green-Star rated hotel. It's a place where sustainability, luxury and a deep connection to local culture come together to create unforgettable experiences, particularly when it comes to private dining. And given that the season for end-of-year events, Christmas parties and celebrations with friends and family is very much on the horizon, The Hotel Britomart is the perfect backdrop for hosting something unique and memorable, whatever the occasion.
This remarkable hotel seamlessly blends contemporary design with the heritage of the area in which it stands, surrounded by refurbished historic warehouses. Its striking exterior, adorned with 150,000 hand-made bricks, reflects a commitment to craftsmanship and the hotel's profound connection to its neighbourhood. (It was, after all, designed by the same team responsible for reviving the Britomart area at large, and as such, feels like a natural part of the landscape.) Inside, this thoughtful design is continued in tactile timber floors, stone-tiled bathrooms, artisan ceramics and organic linens, all of which play into the hotel's decidedly serene atmosphere. In the private spaces, this design approach cultivates an air of warm, luxurious sophistication, offering rooms that feel connected to the hotel but entirely private and exclusive. Inside The Libraries, for instance, is a suite of versatile spaces suitable for any kind of event, anchored by New Zealand art and design, while in Kingi Private room, a personal and intimate atmosphere prevails, offering the sense of being in someone's home.
When considering which of The Hotel Britomart's private spaces to book for your event, first consider the vibe you would like to curate. At Kingi Private (located adjacent to the lauded restaurant, Kingi) you'll find a sophisticated, brick-lined space that marries the restaurant's relaxed warmth with The Hotel Britomart's refined elegance. In the centre of the room sits an expansive, raw-edge, swamp kauri table beneath a captivating 'fish-scale' chandelier, shimmering suspended in the space. It is the perfect setting in which to enjoy an intimate meal that reflects Kingi's sustainable ethos, prepared by the restaurant's expert chefs. In fact, for those seeking something exceptional, the Kingi Private Degustation Experience is a must-try. Co-founder Tom Hishon and Chef de Cuisine Uelese Mua have orchestrated a five-course tasting menu that not only showcases the potential of ethically sourced, sustainable seafood but also highlights cherished local producers and reimagines fine dining in an interactive and unforgettable setting. Adding to any experience is the room's glass-boxed 'larder kitchen', which provides glimpses of the chefs crafting their culinary masterpieces.
Elsewhere, The Libraries at The Hotel Britomart offer a suite of spaces that can be made to suit an array of events, from corporate meetings to special dinners to intimate celebrations and more. Tucked away on the first floor of The Hotel Britomart's historic building, The Libraries comprises four, one-of-a-kind spaces that can be booked separately or together and provide a truly exceptional private experience in the heart of Auckland City.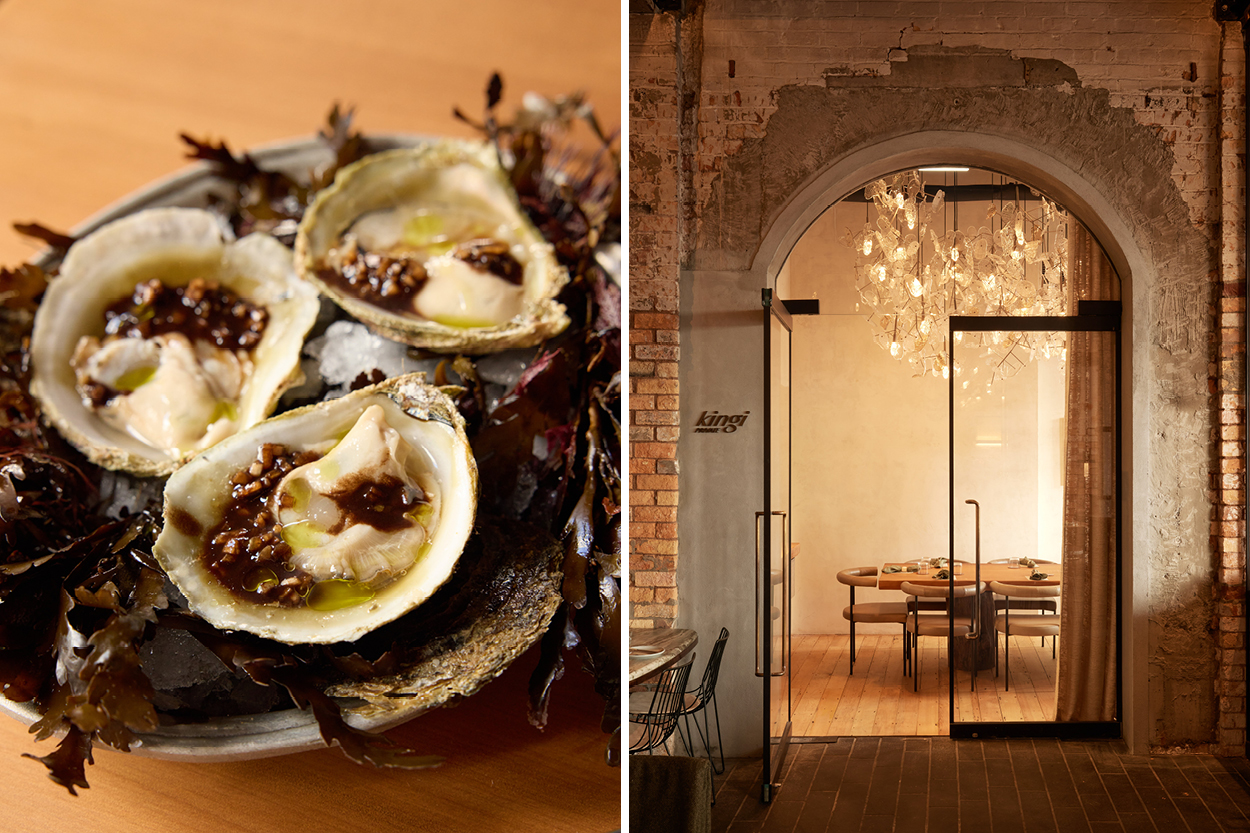 The Chef's Library, for instance, offers a warm and welcoming environment that allows guests to get up close and personal with the culinary artisans behind their meals. Here, sublime courses paired with matching wines are hosted course-by-course by The Libraries' Head Chef, Andrew Lautenbach, who prepares each course in the adjoining kitchen where he can facilitate easy conversation with curious guests. Able to seat eight for a degustation or family-style dining, it's ideal for small gatherings and allows culinary storytelling to take centre stage.
In the loft-like Wine Library floor-to-ceiling shelves filled with exceptional wine line a room anchored by a commanding, kauri table and eye-catching chandelier. Able to accommodate 12 seated, this is the perfect space for intimate wine tastings or private dinners.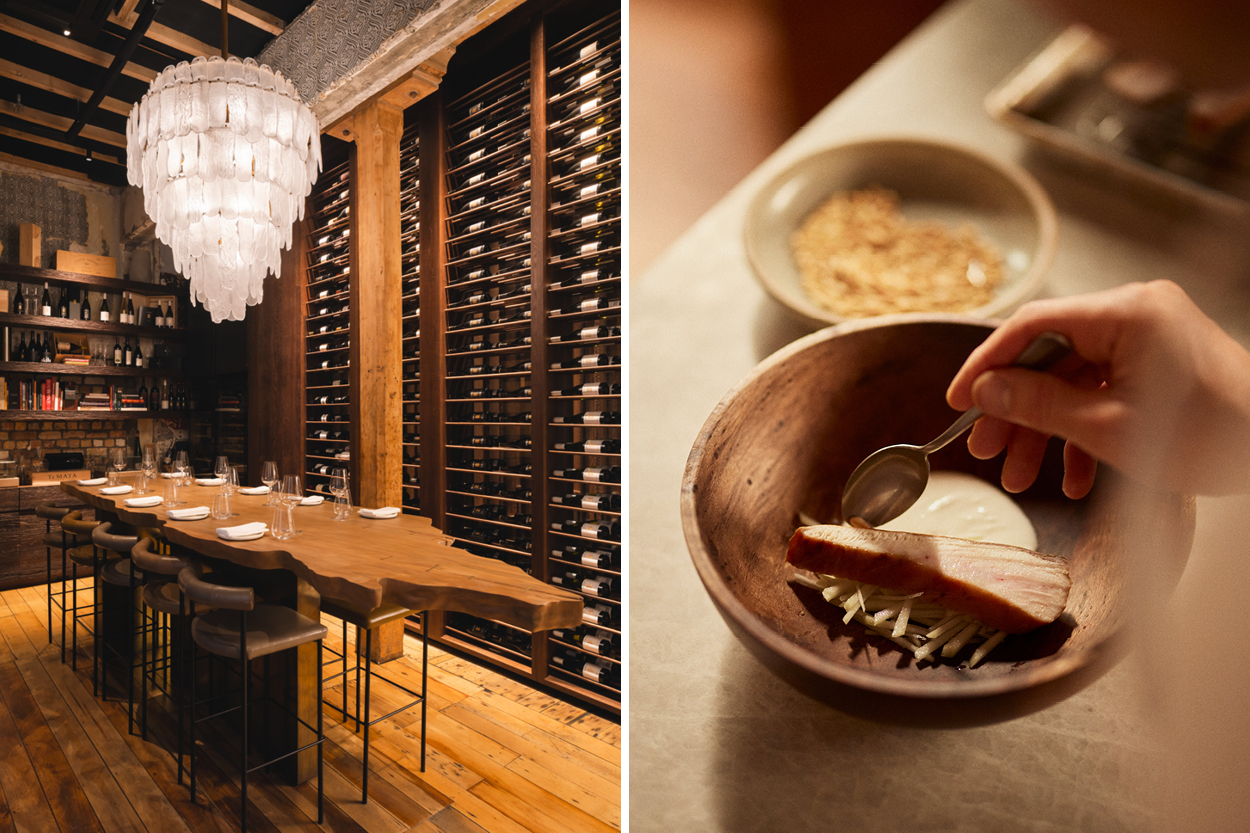 If it's a cocktail function you're looking to organise, look no further than The Libraries' Lounge space. In The Lounge, lined in historic brickwork and filled with artworks by Ralph Hotare and Shane Cotton, guests can enjoy an elevated and decidedly comfortable affair, able to sink into one of the sumptuous banquettes with a drink in hand, or gather around the stunning stone bar. Suitable for 70 guests for a cocktail event or 18 for a seated dinner, The Lounge can be made to accommodate a range of events, offering a laid-back but impactful setting.
And finally, filled with light and finished in native timber and original brick, The Libraries' Papuke Room is a generous, versatile space that could just as easily accommodate an extensive, seated dinner, as it could a cocktail function or even a large business meeting (it also has full audio-visual capabilities). Able to fit a number of guests whether seated to standing (up to 50 for a dinner, for instance) this could be the answer to your company's next get-together, or for an overdue family reunion.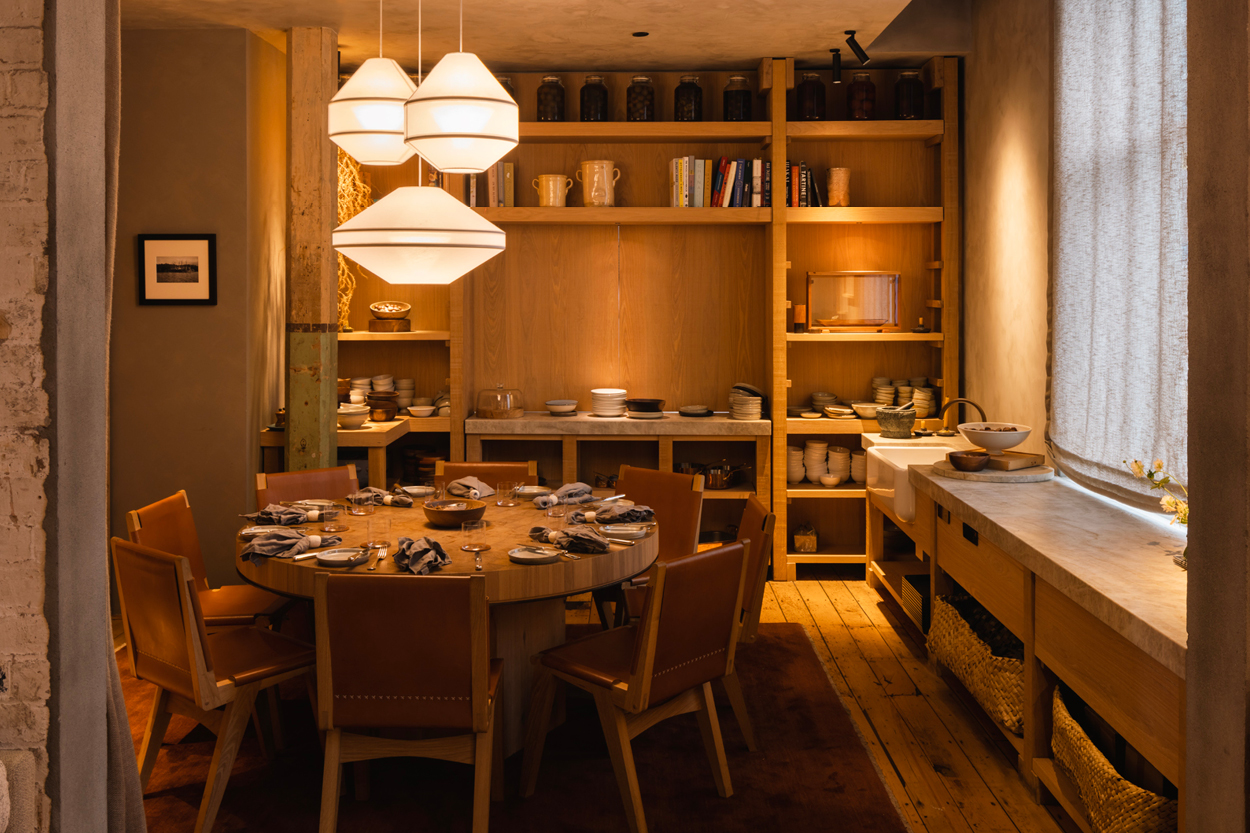 In a world where sustainability, luxury and connection to place are paramount, The Hotel Britomart's private dining spaces stand as beacons of excellence, where your palate will be tantalised by locally sourced, expertly made food and your senses immersed in the rich culture of contemporary New Zealand. Whether you're planning a romantic dinner, a business meeting or a celebration with loved ones, these spaces offer unrivalled settings in which to create lasting memories.
Book your private event for the upcoming season at The Hotel Britomart's Kingi Private or The Libraries and experience the pinnacle of exclusive, elevated hospitality.