It was only just last year when Chris von Batenburg opened a reputable burger joint in Stonefields, The Chosen Bun, with his friend Mustafa Ali. Following its success, von Batenburg has now taken his brother, Andrew, under his wing and the family duo is taking on East Tamaki with their newly opened cafe, Hello Stranger.
East Tamaki is a neighbourhood that we've been watching closely. What used to be a highly industrial area is rapidly becoming more residential and hospitality operators are starting to take note. Hello Stranger holds a capacity of around 70 people inside and about 15 in its outdoor seated area. With high ceilings and plenty of room between tables, Hello Stranger feels wide and open, allowing patrons to navigate their way freely around the space. The interior is simple yet elegant, with floral bouquets draped from the walls and seems to lend itself as perfectly to catch-ups with friends as it does to anyone seeking a quiet space for a coffee and some work.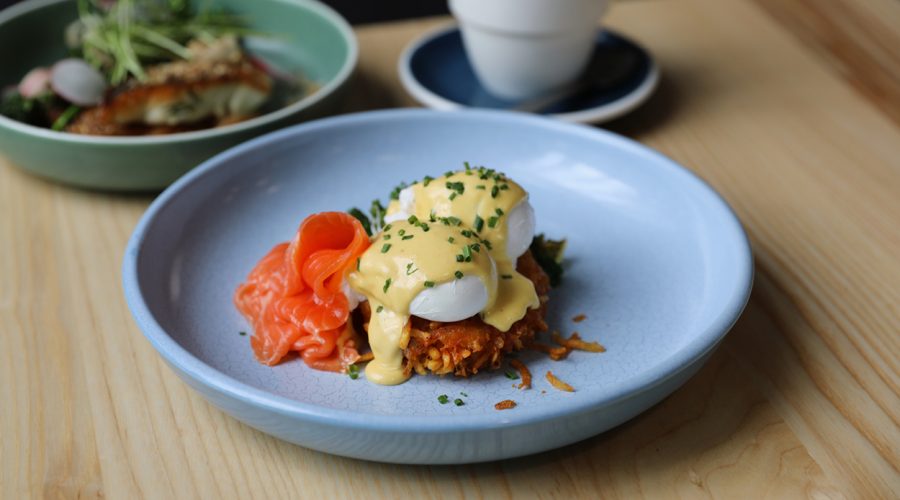 The menu showcases classic brunch fare like eggs benedict, but with new and enticing twists, like replacing regular hollandaise with a brown butter version. And considering how von Batenburg is renowned for his burger prowess, an outstanding burger also features on the menu. Incredibly fluffy brioche buns surround a succulent beef brisket patty, creamy slaw and tasty relish, and soak up all the flavours beautifully. The burger is finished with a slice of melted Emmental cheese and punchy pickles and comes with a side of skin-on fries.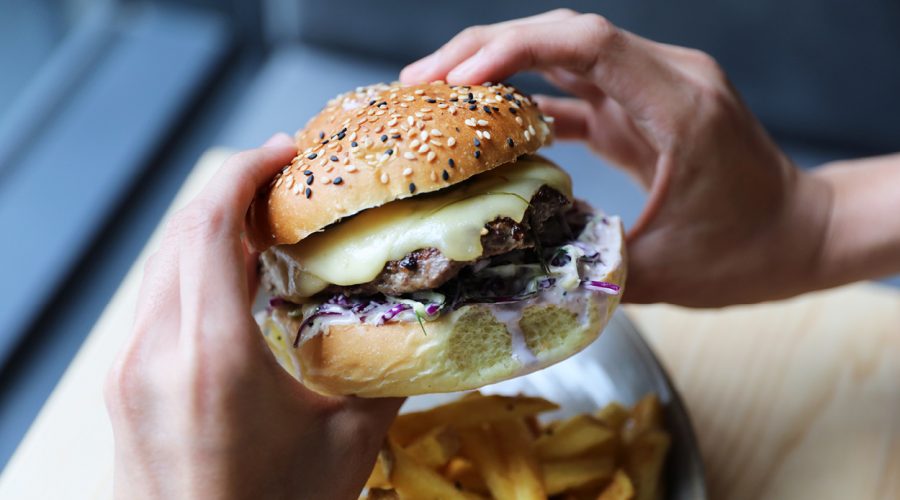 Aside from the classics, Hello Stranger also has some more creative and sophisticated dishes on offer, such as a delicious Pan-fried Lemon Snapper with caramelised onion purée. But our favourite had to be the Stranger Salad. Proving that salads can be interesting, this one sees a medley of chickpeas — some fresh, some fried — seasoned in chilli powder, pickled fennel, endive leaves, harissa and sweet miso-glazed pumpkin. Diners are given the option to either enjoy the salad as is, or add gin-cured salmon and capers, or buttermilk fried chicken with sweet and sour pickles. We, of course, opted for the buttermilk fried chicken and it was perfectly crispy on the outside and juicy on the inside.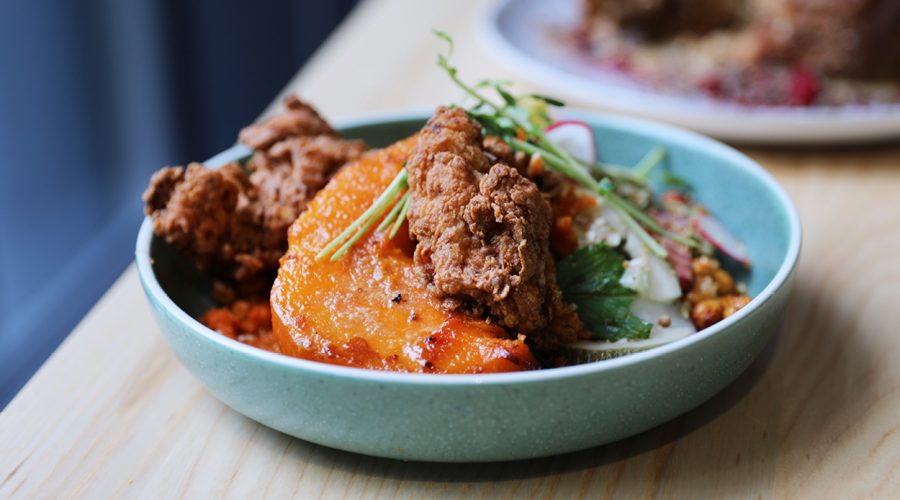 That said, anyone with a sweet tooth, take note. Hello Stranger's nod to French toast is one of the best we've ever tried. Called the Lava Toast, this dish comprises thick slices of buttery brioche sandwiching melted chocolate and an ooey-gooey molten chocolate centre, which keeps the toast moist and decadent. The toast sits on top of a bed of sweet dulce de leche and is sprinkled with tiramisu crumble and hazelnut praline which lends the plate a heavenly crunch and also makes for the perfect pairing with a cup of coffee (brewed with Jack's Coffee beans).
Despite the fact that Hello Stranger has only been open for a few days, the cult following von Batenburg gained from The Chosen Bun has already seen word spreading fast about his new venture. So we suggest you get here before the crowd catches on, especially for that Lava Toast.
Opening hours:
Monday — Friday: 6:30am until 3pm
Saturday & Sunday: 8am until 3pm
Hello Stranger
27 Smales Road
East Tamaki