As we see a return of the classic Sunday roast regaining popularity in the city's bars and eateries, newcomer Goldie is a concept that simply makes sense.
Good comfort food is hard to come by. Yet when I think of the foods that nourish my soul, mum's lazy night pasta and my grandma's Sunday roast immediately come to mind. After all, what feels more like home comfort than a hot roast dinner and a bottle of wine, shared between loved ones.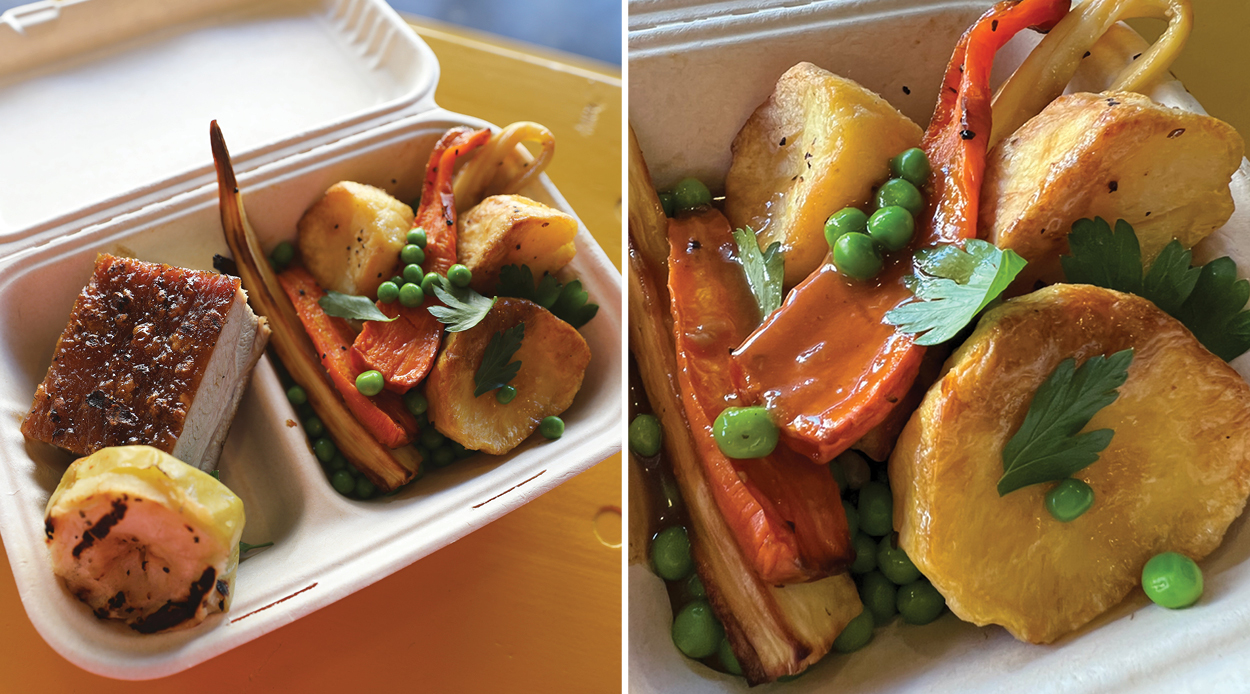 Capturing that fuzzy feeling was what Angus McLean had in mind when Goldie began as a pipe dream some 18 months ago. He had built a 26-year career as a chef, starting his career working in London under the guidance of Yotam Ottolenghi and Peter Gordon. And while you'll taste the flavours of these celebrity influences at Goldie, the idea began out of something more simple — elevating the classic Sunday Roast. In the chef's own words, he just wanted to make "good, healthy, comfy food".
The Dominion Road outpost was born to be fuss-free. The offering is simple in nature but rich in flavour; a daily roast, where you can choose to take the lot, or mix and match the menu with your favourite sides. But don't expect to be served out of a bain-marie, Goldie has elevated and modernised the traditional roast. McLean has looked to harness local produce and free-range meats and draws inspiration from the culturally diverse surroundings (making use of the ingredients on offer at nearby Dahua Supermarket).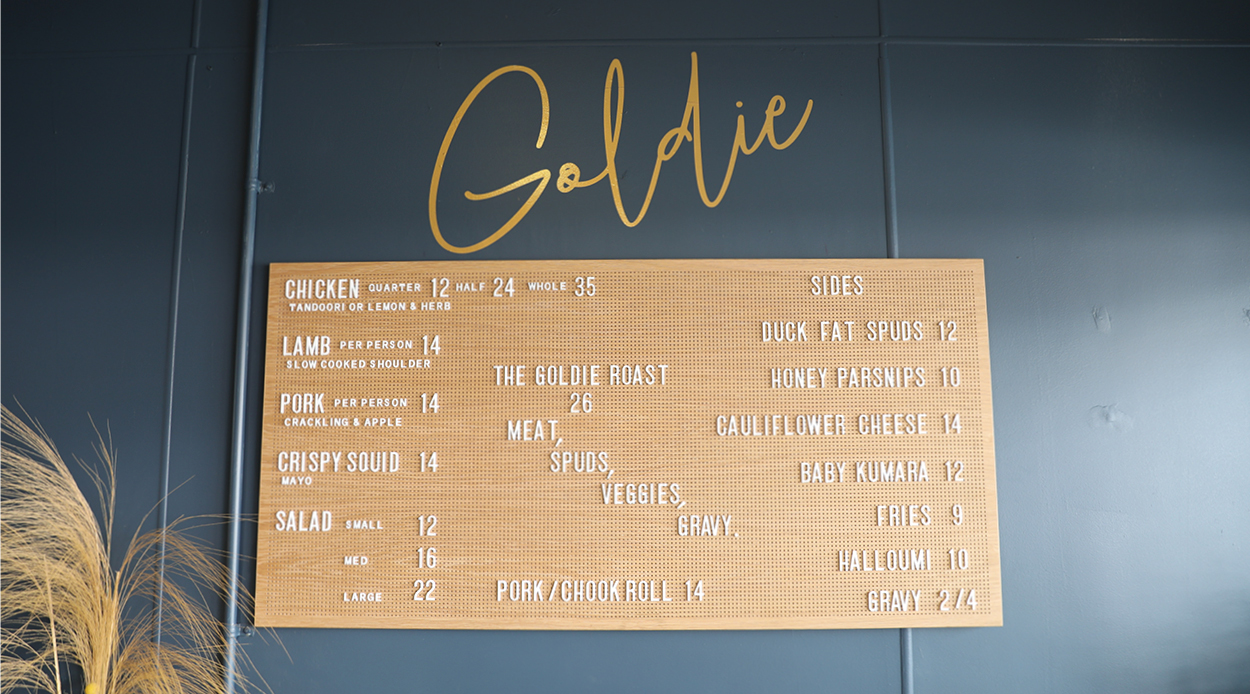 The roast chicken comes in quarter, half or whole offerings — the tandoori is an inspired take, the lamb shoulder is slow-cooked and the pork belly melts in your mouth, with crackling of course. Non-meat eaters are covered with crispy fried squid, grilled halloumi, deep fried spicy cauliflower and your favourite roast veggies. Think duck fat potatoes, honey roasted parsnips and classic cauliflower cheese.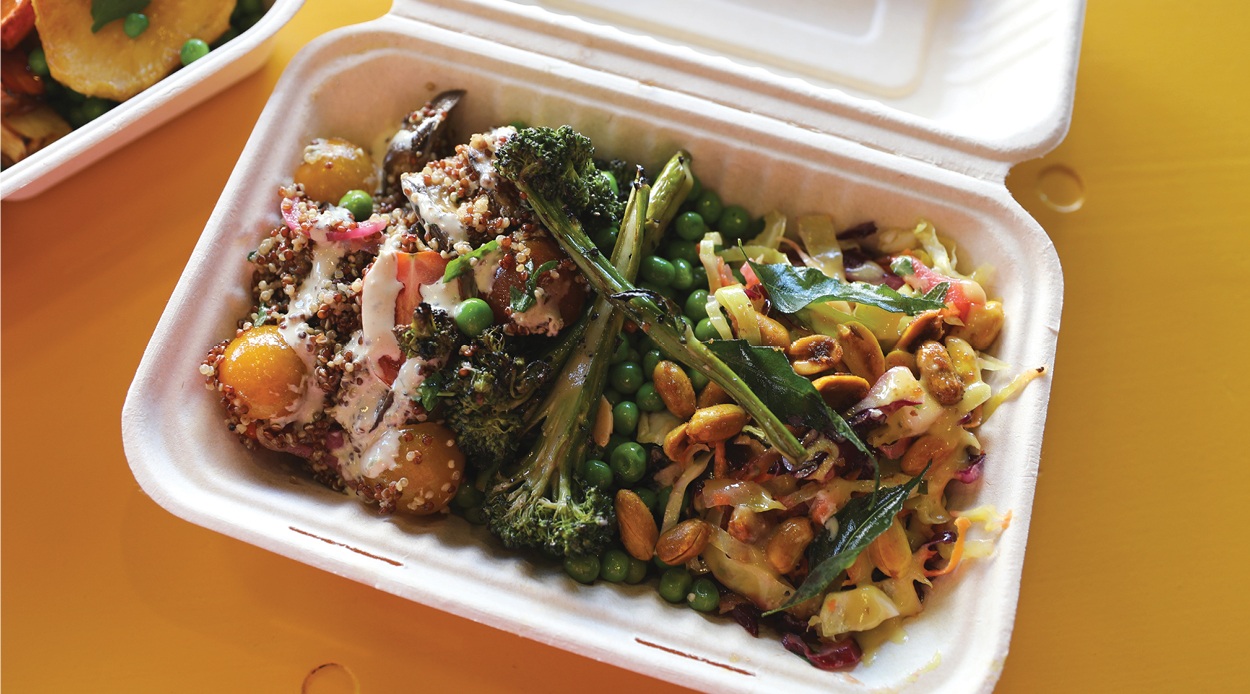 A cabinet offers an abundance of salads, where Ottolenghi's influence truly shines, fresh charcuterie from nearby Cazador and lunchtime offerings like fresh pork belly rolls. And naturally, like all good Sunday roasts, there's dessert to follow. Think sticky toffee pudding, a homemade apple crumble and Duck Island ice cream to drown it in — because what else.
Goldie's roasts are designed to be taken home and shared around the family table, but there are also long communal tables where you can sit down and enjoy the food in-store. Our destination of choice is anywhere with comfort and company.
Opening hours:
Tuesday to Sunday: 11am — 8.30pm
Goldie
103 Dominion Road,
Mt Eden, Auckland