Nestled in a quiet patch of shops near Upland Road in Remuera, Goldfin is a sweet neighbourhood restaurant cooking up tasty, approachable Japanese fare six nights a week. Owned by Jane Kim and Suyoung Jin (known to all as Jin), locals might have seen a few incarnations of Goldfin over the years — initially starting life as Soi restaurant, Goldfin was taken over by the couple in 2018. Earlier this year, Goldfin underwent a rebrand in an effort from its owners to breathe new life into the space, now leaning more towards tastefully elegant rather than overly traditional.
Originally from South Korea, both Jane and Jin have a background working in hospitality and management (including Japanese restaurants) in New Zealand, and the couple has an abiding love for the beautiful simplicity of Japanese cuisine.
"We try to demonstrate our respect for Japanese food, and make it as authentic as possible," says Jane. Jin's domain is the kitchen where he creates and oversees the execution of the menu, and Jane looks after diners front of house.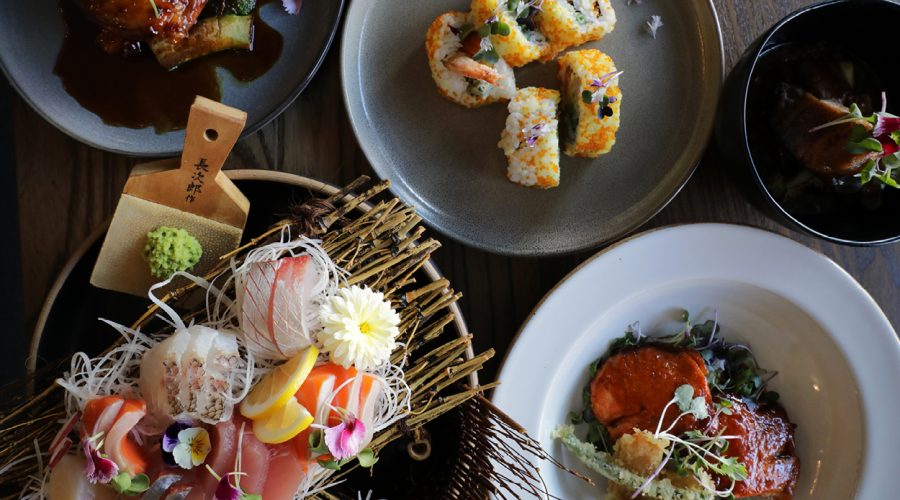 On the menu, you'll find a range of shareable entrées, salads and sushi rolls, plus sashimi platters, noodle soups and a substantial mains offering. There is also usually a selection of off-menu specials created by Jin — when we visited, these included a tasty soy-glazed confit duck leg, and honey-tender braised pork belly in a savoury broth with vegetables.
Even the small sashimi platter is quite generous, and was superbly fresh when we tried it. Comprising several different types of raw fish (dependent on what's available), we had snapper, trevally, salmon, tuna, scallops and prawns. The fish is served on a bed of fresh shredded daikon and with freshly grated wasabi — a crucial component, as the stuff from a tube simply doesn't compare when it comes to this dish.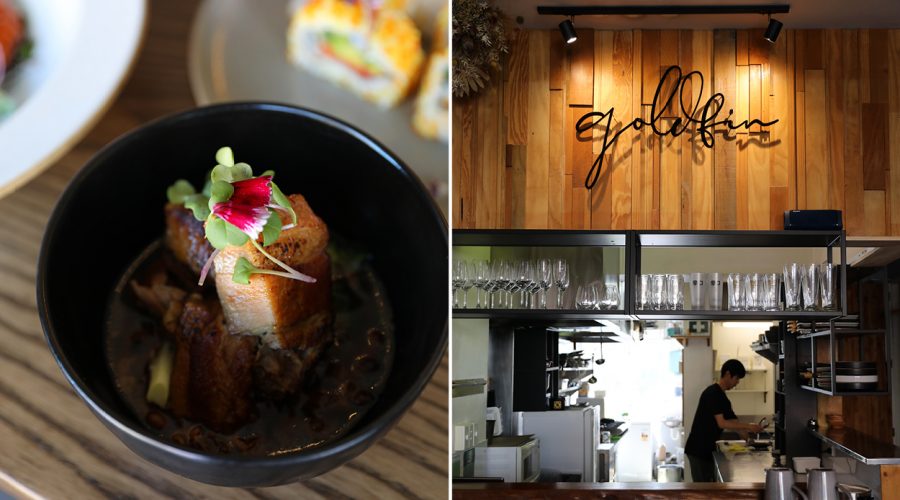 From the sushi selection, we enjoyed the California Roll; again, it was very fresh, and didn't taste overly complicated despite its filling of raw salmon, prawn tempura, avocado and tempura green bean, plus a dusting of flying fish roe all around the outside.
Come wintertime, the Goldfin team will also be offering ramen as another off-menu special, and while they've thus far avoided doing too much in the way of fusion, they're open to experimenting with bringing in flavours from their home country here and there, after regulars have encouraged them to do so.
So, should you find yourself in Remuera (or if you're a local) and are craving some tasty Japanese food made with love, we suggest you get yourself to Goldfin where Jane and Jin will look after you.
Goldfin Japanese Cuisine
596 Remuera Road,
Remuera