Tucked away off Manukau Road, around the corner from the Lido Theatre sits Epsom's newest cafe — Flour Mill. What once was an actual flour mill factory building has been taken over by Rebecca McRobie. With previous ownership experience at Charlie & George and Stonefields Cafe under her belt, Rebecca has built a strong vision based on what she believes in and is adamant on not being swept up by the trends.
Inside, work by CTRL Space and Fitout Collaborative has given the rustic cafe a modern, idyllic feel, where the soft colour palette of light wood, plush grey and pastel pink contrasts perfectly with the rough brick wall, untouched from its factory days. Baby pink is undoubtedly Flour Mill's signature shade, present in all the essential elements of the cafe from its coffee machine to its takeaway cups, and even in the food itself. And Rebecca assures me that it's not because she thought this tone was 'trendy' but because it's what her team at Flour Mill liked.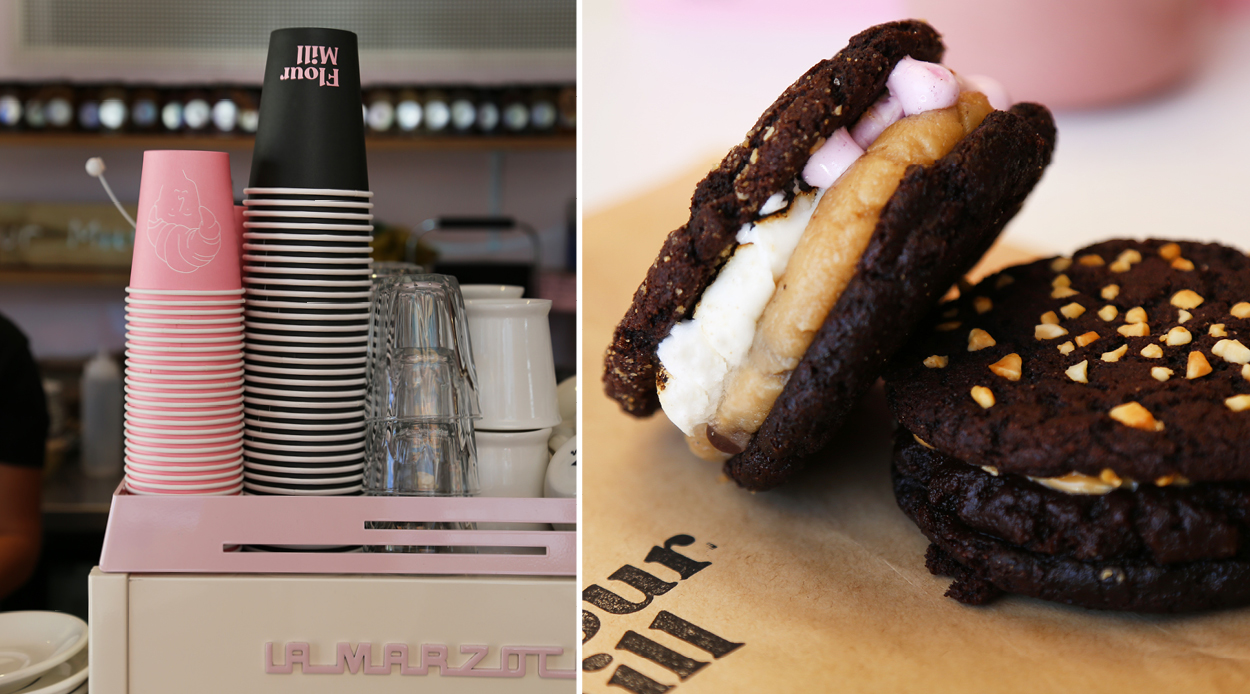 From the moment you walk in, you can smell the aroma of Kōkako coffee brewing as the friendly staff welcome you from behind the glistening cabinet. Sourced from only the best, here you'll find pastries from the former Head Baker of Amano, Daniel Cruden, doughnuts from Yolanda & Wolfe, Kookie Haus' cookie dough sandwiches as well as house-baked treats, pink lemonade and fresh salads which change daily.
The menu features a variety of breakfast options from classic creamy mushrooms to more creative dishes like the Gypsy toast, which sees Daniel Cruden's brioche soaked in orange and topped with crushed pistachios, dollops of pink grapefruit curd and vanilla mascarpone. Starting from midday, Flour Mill offers a diverse lunch menu that everybody can get amongst, including an array of healthy, indulgent, sweet and savoury dishes. Our favourite is the Philly cheesesteak sandwich, a soft, buttered roll that has been toasted and filled with juicy steak strips, sautéed peppers, onions and melted provolone cheese with crispy waffle fries on the side. If you're feeling sweet, make a beeline for the strawberry shortcake — a skillet-baked shortcake filled with apples and strawberries which is served warm and topped with vanilla bean ice cream and dairy whip.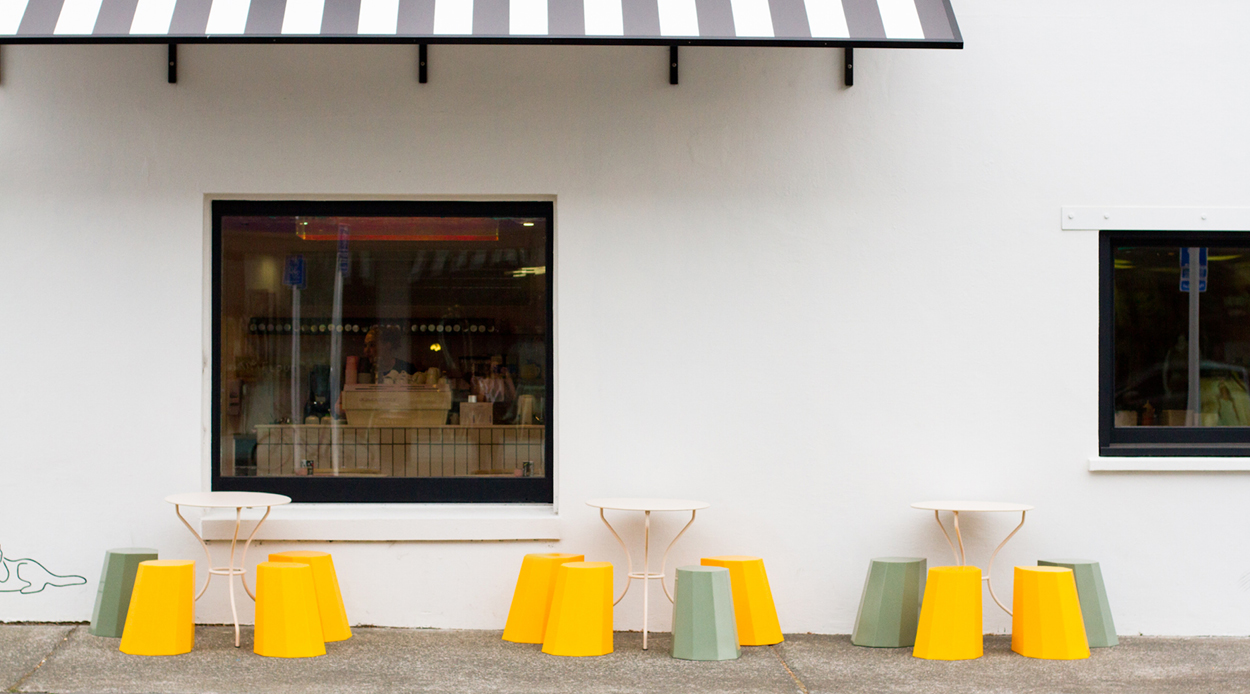 Flour Mill is a cosy and inviting space which seats up to 25 people and boasts a sun-kissed outdoor courtyard. The warm ambience along with the exquisite food and coffee is everything you'd want in a neighbourhood cafe.
Opening hours:
Seven days,  7am until 3pm
Flour Mill

Flour Mill
409A Manukau Road,
Epsom,
Auckland