"I have been making pasta my whole life with my family," Melissa Meo tells me, recounting stories of Christmas Days spent hand-rolling pasta shapes and trays of cannelloni with everyone (even the kids) an integral part of the process. For Meo, pasta really is in her blood. Her paternal Grandfather and his brothers emigrated to New Zealand in 1898 from Massa Lubrense in Italy, while her mother's side was from a town called Castasegna, on the border of Italy and Switzerland. "My dad was an amazing cook," she tells me, "we bonded over food and he taught me everything I know… typical Italian family stuff," she laughs. Now, Meo is looking to offer a similarly visceral and memorable experience of Italian food to her customers at Stracci, a new pasta shop and deli she has just opened in Westmere.
Meo has been in hospitality for 16 years with her last venture being Fabric, a cafe and bistro in Hobsonville that she sold in 2021. But, she tells me, opening a pasta shop has always been a dream, and off the back of what she explains as a tough couple of years, Stracci has emerged in what calls a kind of "rising from the ashes". "It's definitely my passion project," Meo tells me, "and this year finally felt like the right time to make it a reality."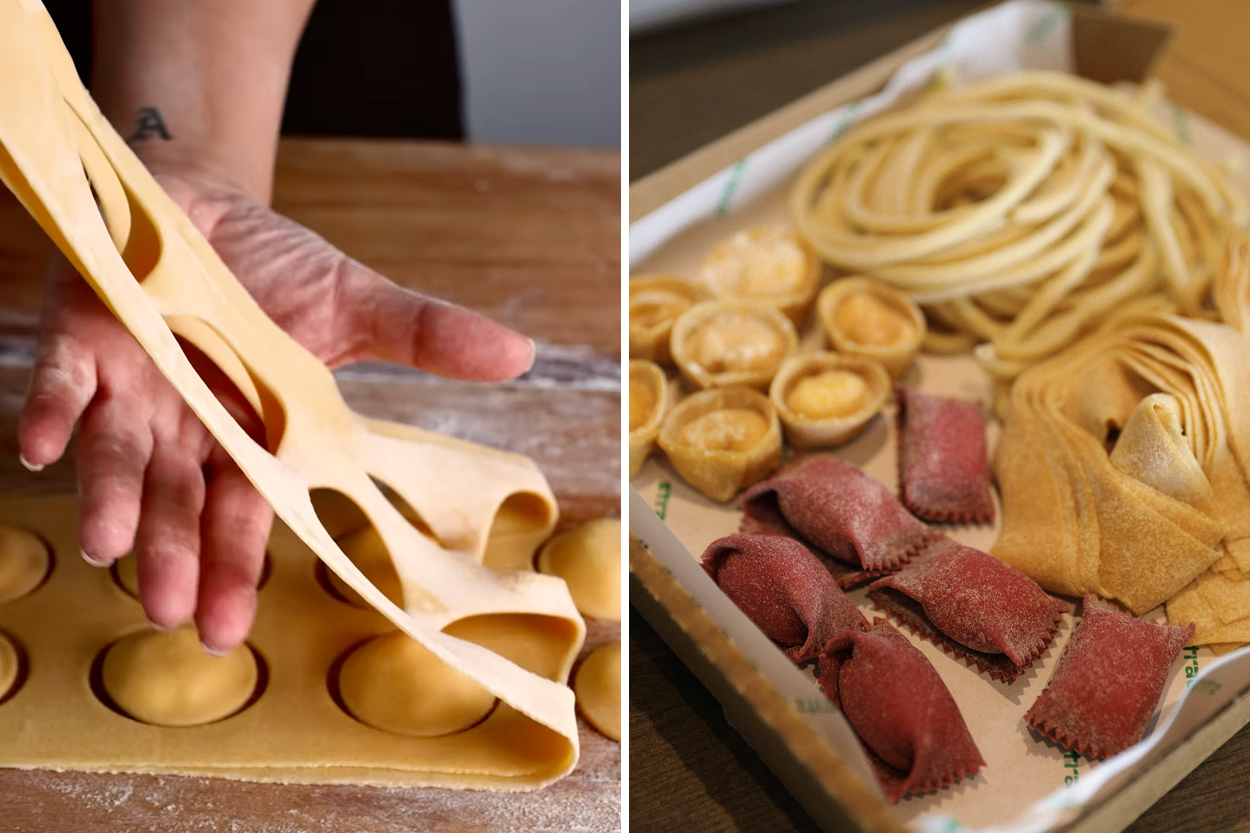 Essentially, Stracci is set to become our new go-to destination for deliciously fresh Italian meals. In the small but sleek store nestled within the Westmere shops, you will find a front cabinet filled with a range of extruded, hand-rolled or filled pasta made daily and designed to be taken home and cooked with one of Stracci's fresh, housemate pasta sauces for a simple and utterly delectable lunch or dinner. There is a range of freezer meals, classic desserts like tiramisu and semifreddo and an array of Italian pantry staples available to buy too, from olive oil to anchovies. Stracci will also sell coffee and Italian pastries for a quick, tasty bite (think bomboloni and cannoli) and we're told, will be looking to add brunch sandwiches and other bites to the line-up in the future. Meo also tells me that she wants to eventually offer group pasta-making or cooking classes.
The space itself (designed with the help of Mitch Addison) is clean and unfussy, with a pasta bench pride of place so that not only can Stracci customers see Meo and her chefs hand-making the pasta, but Meo can cook and chat with people in the store at the same time. "Just like how the kitchen bench is the centre point of any Italian home," she says.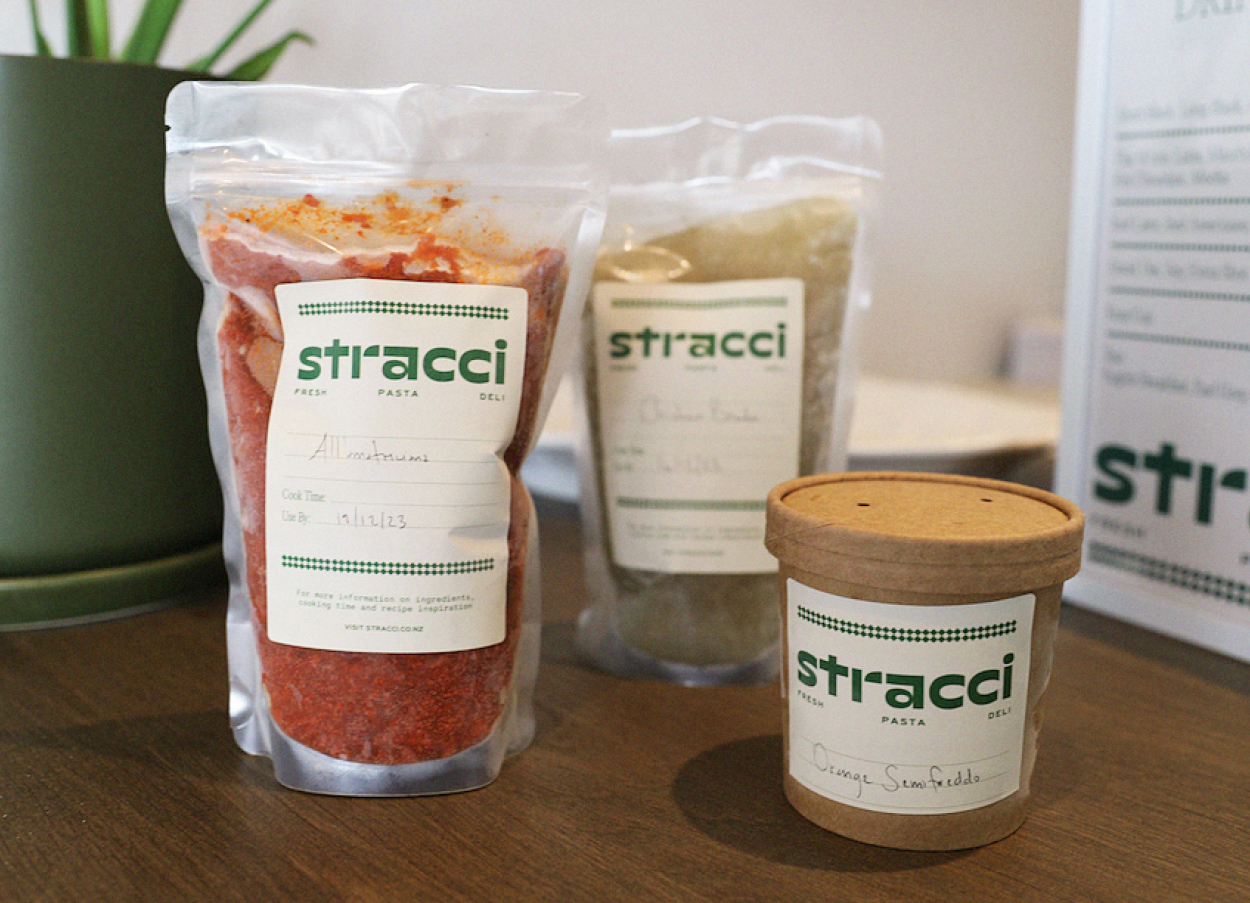 What seems to be the biggest difference with Stracci, is the way in which Meo is looking to cultivate her community. Her passion for food and for sharing it with others seeps into everything she does. She explains, "I want customers to come in and feel excited about what they're going to have for dinner! Fresh pappardelle, for example, is such a great blank canvas and it encourages people to get their creative juices flowing." She continues, "I want people to come in and talk through their ideas with us, or ask how to make something. I'll gladly take someone into the kitchen and show them how to make a carbonara."
Open now, Stracci is definitely worth a visit. Not only is the food on offer here delicious, but the simple, no-frills format will get you excited about cooking at home again.
Opening Hours:
Wednesday to Friday, 7:30am until 5:30pm
Saturday and Sunday, 7:30am until 3:30pm
Stracci
170 Garnet Road
Westmere
Auckland