You might know Albert Cho from his Instagram accounts (@eatlitfood & @albertcho), through which he has established himself as an outspoken personality in Auckland's hospitality and food scene. Or, you might know him from his recently released memoir, I Love My Stupid Life. But what you may not know is that Cho has, after years of consuming, discussing and tracking down food in all its forms, transitioned his passion into a bona fide career in hospitality (and he has certainly put in the hard yards to get there). Now, he works as the Operations Manager for David Lee's Namu Group (the team behind such venues as The Candy Shop, Aigo, Poni and more) and is about the open the doors to his very first venue, Tobi, this Friday (the 17th of November) — a place that he has spent months meticulously bringing to life.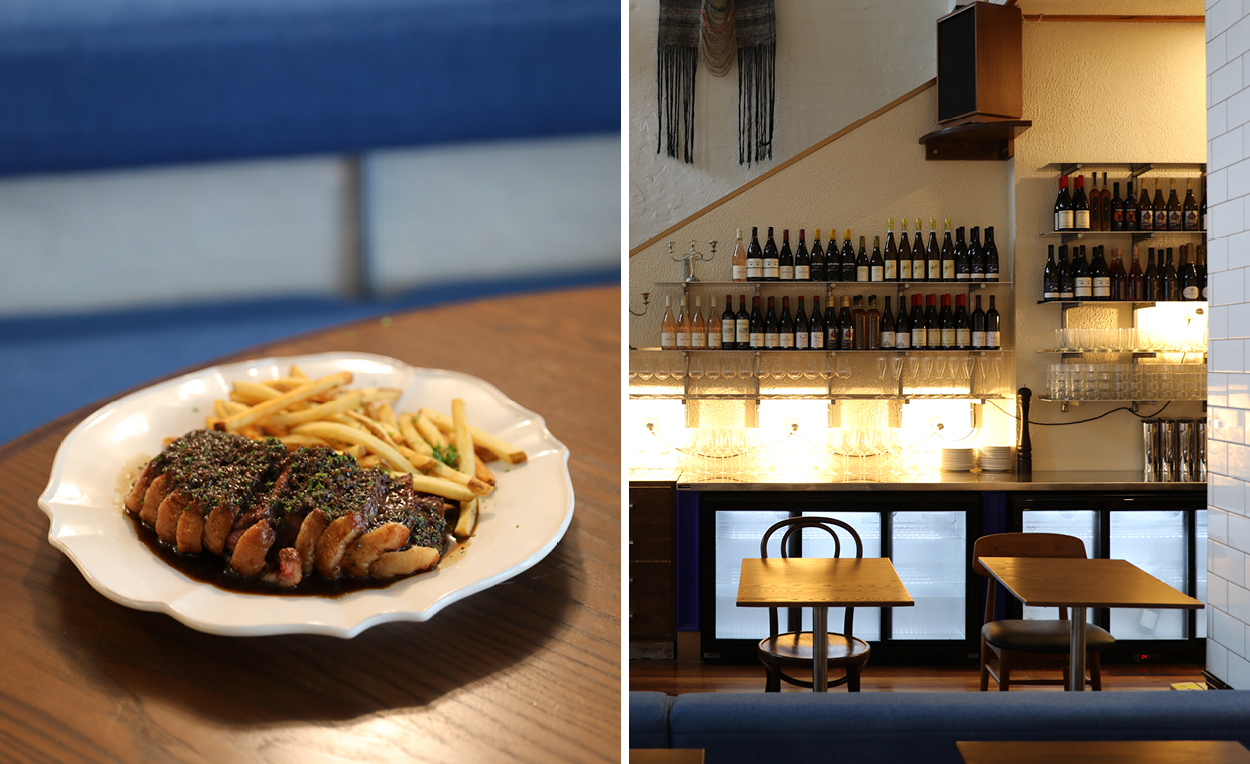 "When I first came into Namu, I had to start from square one," Cho tells me, "I took day shifts at The Candy Shop, night shifts at Aigo, didn't take days off," he continues. "I was then trusted to run the opening of the new Aigo spot in Newmarket, and after that, David decided to pull me into his new project, a restaurant on Ponsonby Road in the site that once held Gymkhana and Bolliwood… he asked me if I wanted to be an owner and gave me the opportunity to invest," Cho tells me. "Since then, I've been deeply involved in every aspect of Tobi, and I am so excited to be opening it soon."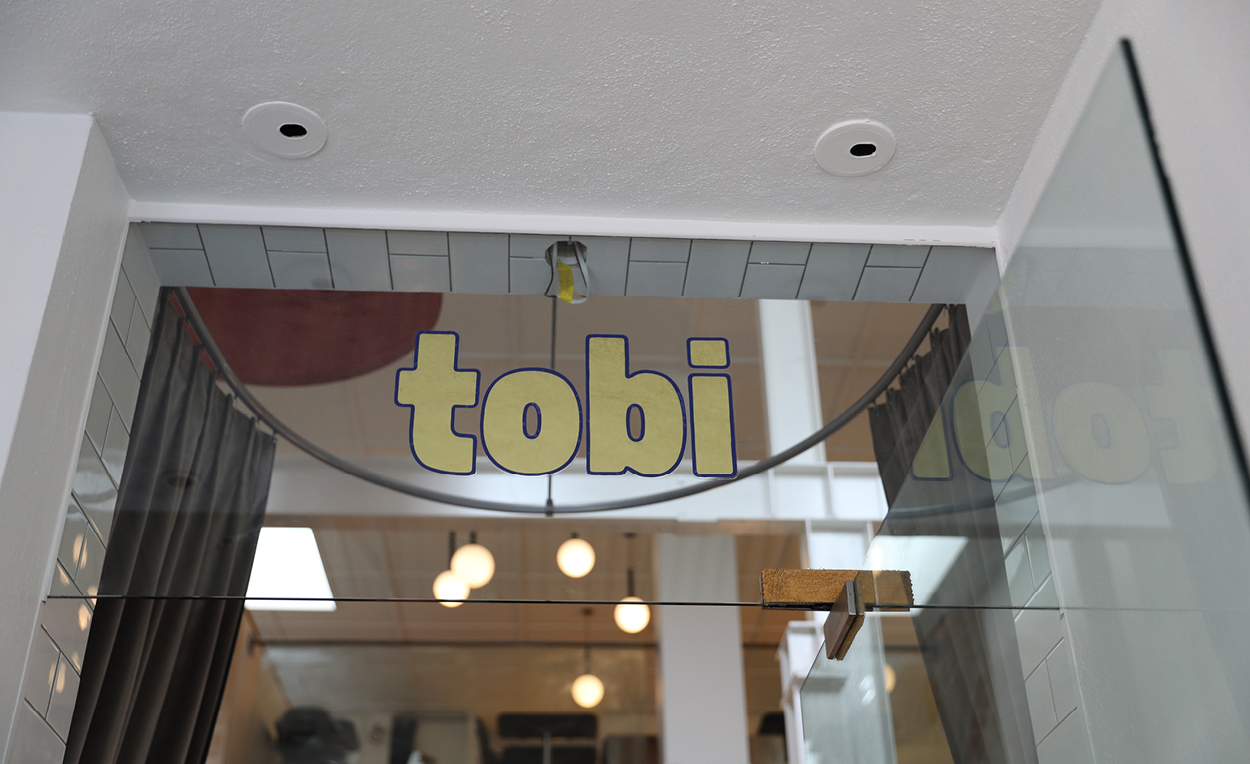 Tobi (a name that is an homage to one of Cho's closest friends) is a deviation for David Lee and his group, whose stable has long been defined by exceptional, Asian-fusion establishments. But for Cho, the new restaurant offered a unique opportunity to branch out. "Despite the fact that Namu is a group run by Koreans, we (especially David and I) love European cuisine," Cho says, "and while there was a question mark over whether opening such a restaurant would be 'off-brand' for us, to me, loving that type of food is a valid enough reason."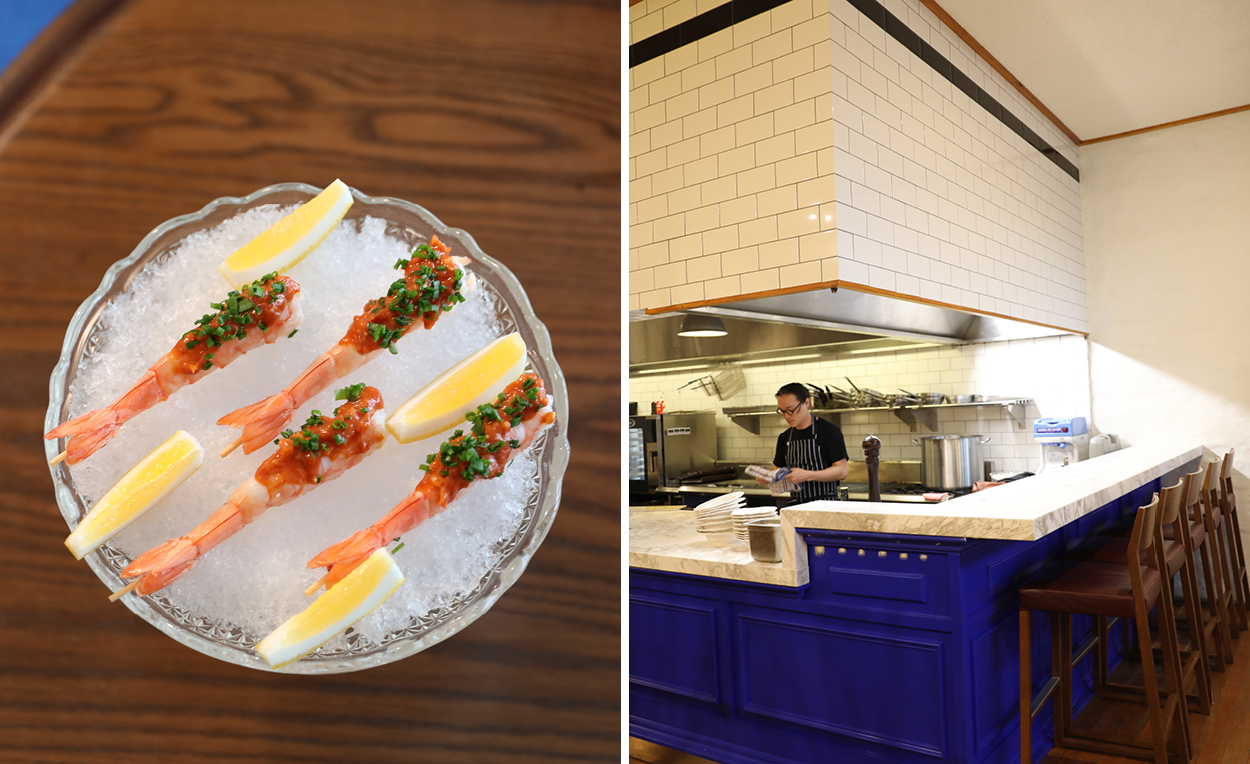 So, Tobi was born. Here, the food is a mix of refined European classics with nostalgic, Kiwi elements, each dish presented with a unique and sophisticated twist. "That scene in Ratatouille where the food critic eats Remy's Ratatouille and is transported back to one of the fondest memories of his childhood," Cho says, "that's what I believe good food does and I wanted this menu to do that too." In his pursuit of excellence, Cho recruited Yutak Son as Tobi's Executive Head Chef, who brought experience from the kitchens of Sidart, Orphans Kitchen, Black Estate, Daily Bread and Waiheke's Te Motu. "What Yutak delivered that I couldn't," Cho tells me, describing the process of writing the menu, "was his ability to look at the food through a wider lens to ensure balance." He continues, "He realised the importance of every dish having to work together harmoniously, and the result is pretty special."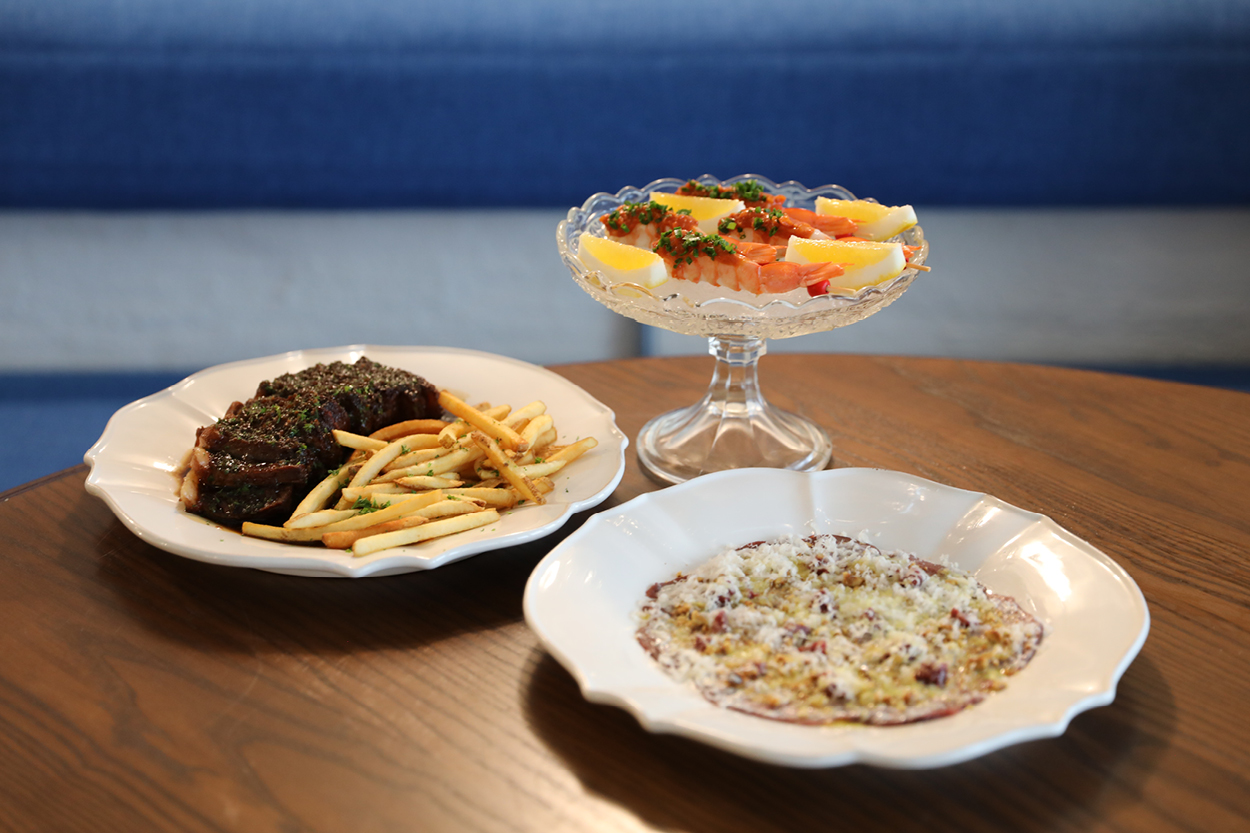 On the menu, expect a series of showstoppers like indulgent French Sturia Caviar on potato dauphine, delicate venison carpaccio, a fresh take on the prawn cocktail, a deboned and fried half-chicken with crispy skin over mouthwatering meat served with gravy and warm dinner rolls, and a simple but impactful mackerel fettuccini that balances rich flavour with fresh lemon and herbs. The Steak Frites are also destined to become a fast crowd-pleaser, where a juicy steak is served French bistro-style with salsa verde and a pile of shoestring fries. There is also a series of vegetarian dishes, like cappelletti with mushroom brodo, mushrooms and gochugaru, a slaw-style carrot salad and a delicious side of mac and cheese. For dessert, Tobi's line-up includes what Cho has called the '7 Eleven Slurpee' (a mix of strawberries and chocolate topped with shaved ice, moulded and flavoured) and sticky toffee pudding.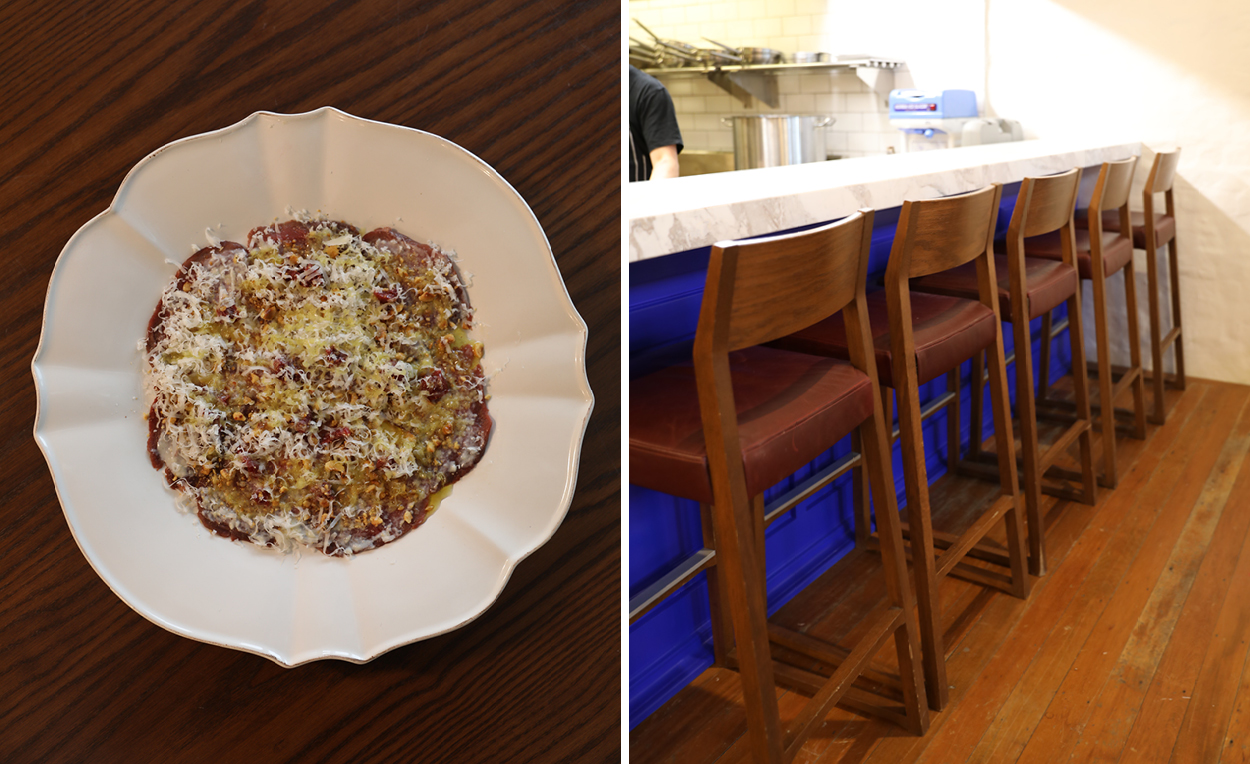 There's some serious grunt behind Tobi's bar too. Bar Manager Ash Bartlett (ex-Clipper) alongside experienced bartender Tomos Hudgell (ex-Deadshot) have crafted some exceptional libations to pair perfectly with the restaurant's decadent fare. All the classics will be available upon request, while on the actual menu, diners will find fun takes on tradition. A watermelon margarita is guaranteed to become a favourite as the weather gets warmer, and Cho tells me they've also been playing around with a clarified peach and milk concoction that will allegedly be called 'Peaches & Cream.' Peroni and Prosecco will be on tap, as well as a range of local beers from Sawmill and Garage Project, while the extensive wine list spans New Zealand favourites and delicious European drops and has been carefully curated by Lee, with Tobi's Manager Jade Beguely.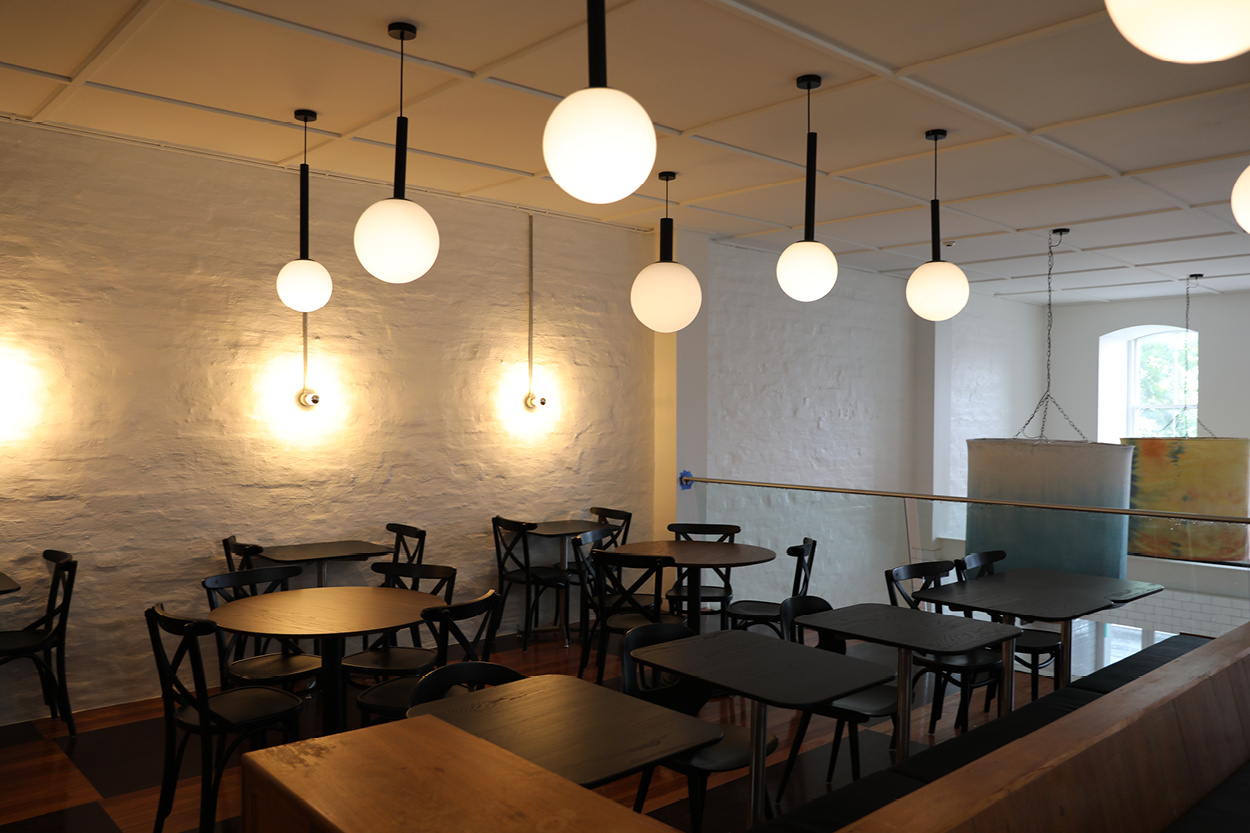 All of this is to be enjoyed in Tobi's light, airy space, where high ceilings and generous windows are combined with what Cho describes as a 'Nordic' design inspiration. Here, white tiled walls and dark timber flooring collide with bold pops of Yves Klein blue, Tom Dixon wall lights, feature pendant lights handpainted by artist Seung Yul Oh and a tufted rug by Hanna Shim hanging on one of the walls. There is seating available inside, outside and upstairs, allowing around 120 diners to be accommodated and ultimately, it is a relaxed but elevated vibe, a place where Cho tells me he hopes that people will come to have fun. "Whether you're going out to eat before a big night or as the last stop before wrapping up a busy day, dining at Tobi is meant to be an event and we want you to have a good time!" He continues, "I'm really not interested in Tobi becoming the 'cool new spot' in town," Cho pauses, "I want it to be reliable and trustworthy, delivering delicious food and exceptional service every time."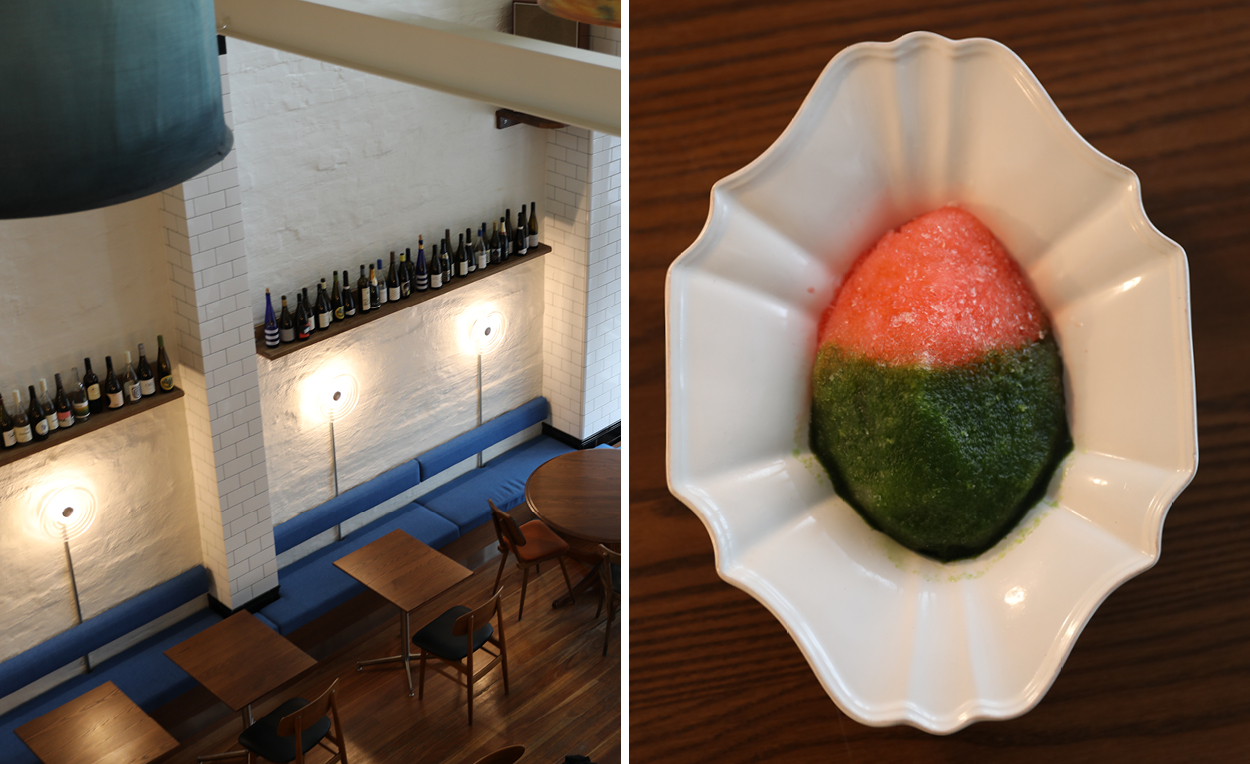 Hanging out the front of Tobi, a neon sign reads: 'Good food, Cocktails & Wine, Fun People' — a message that really sums up this restaurant in just about the best way. For someone like Cho, who has spent much of the last few years immersed in the food scene, figuring out what makes a good restaurant, and crucially, what makes a truly showstopping dish, Tobi is the culmination of his culinary knowledge to date. Marrying Cho's flair for flavour with Namu's hospitality know-how and slick operators, Tobi is shaping up as a future classic and is definitely a must-visit for the season ahead. Open from Friday.
Opening Hours:
Monday and Tuesday, 5pm until 10pm
Wednesday to Saturday, 11:30am until 11pm
Sunday, 11:30am until 10pm
Walk-ins only for groups under six. For groups over six, email here to book.
Tobi
110 Ponsonby Road
Auckland