Opening a year ago in K' Road's St. Kevins Arcade, Egg and Spoon has been poaching, frying and scrambling its way into our hearts with its simple yet straight-forward menu of egg-cellent dishes. But after a successful year of operating out of the historic arcade, the egg maestros have decided to move, taking their signature bites and bright manner to Ponsonby Road.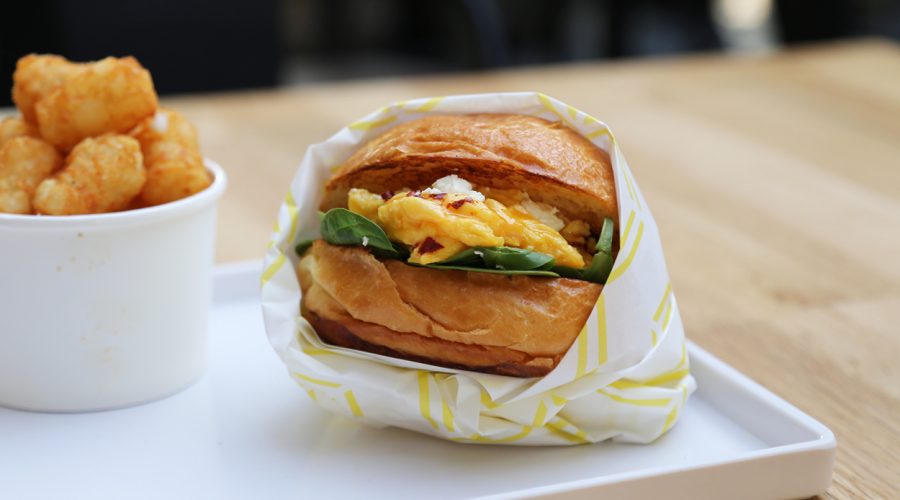 Situated two doors down from Conch, the new space (previously home to La Trattoria), has been transformed into a fresh and modern eatery. The cosy spot sports a neon yellow sign which gives off a warm light and creates a welcoming ambience while the recurring touches of yellow echo the eatery's sunny-side-up food offering. Thankfully, the menu from K' Road has remained unchanged (because if it ain't broke, don't fix it).

From the early hours of the morning until the afternoon, Egg and Spoon will be serving up brekkie bagels and scrumptious scrambled eggs in its infamous brioche buns along with freshly-brewed coffee. Perfect for breakfast-on-the-run or a bite during your lunch break, Egg and Spoon is set to be the new go-to spot for Ponsonby locals.
Opening hours:
Monday – Friday, 7:30am until 3pm
Saturday and Sunday, 8:30am until 3pm
Egg and Spoon
113 Ponsonby Road
Ponsonby
Auckland