Friends Damo Watson and Bryce Steel had spent a number of years working in the tourism industry both here and overseas until Covid-19 caused them to lose their jobs. But instead of dwelling on the downsides, the duo decided to take all they had learned from their time working in places like Italy and Austria, and direct it into a bold, new venture.
"We still wanted to do something that allowed us to connect with people and give them fun, memorable experiences," Watson explains, "and we also had this huge passion for baking and coffee thanks to our time in Europe, so we just combined the two ideas and Double Shot was born!"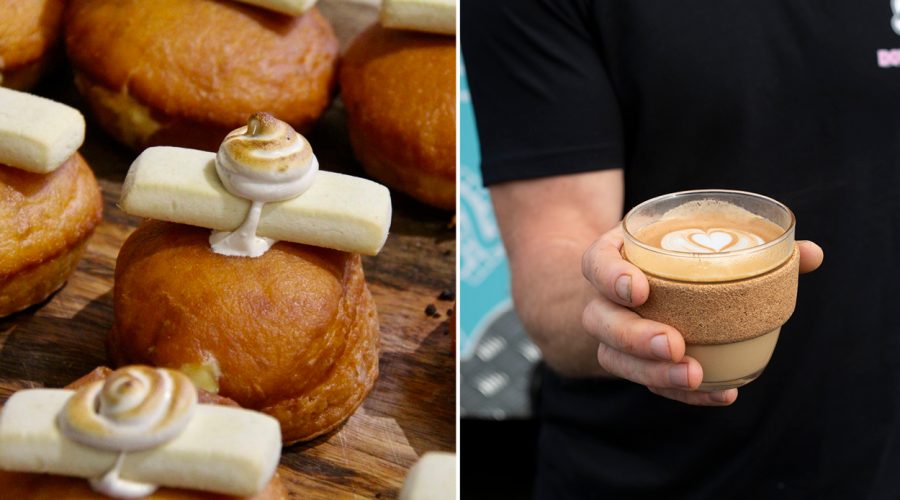 Double Shot is the new food truck that Watson and Steel launched a couple of months ago, specialising in perfectly-brewed coffee and mouthwatering sweet treats. Having both realised their passions for baking overseas, the duo had been experimenting with recipes long before anything official was on the cards. "We would do 'cheat day' bakes," Watson says, outlining how it was during these days dedicated to decadence that the foundations for Double Shot were laid. "Now," he continues, "everything we sell at the food truck we make ourselves and we love trialing new techniques and flavours."
Indeed, Double Shot's line-up of cabinet food is a seriously sweet affair, where doughnuts and stuffed cookies sit alongside oozing cakes and tasty slices. (Think Oreo and banoffee pie doughnuts, smores cookies filled with Nutella, chocolate chip biscuits with salted caramel and walnut, brioche doughnuts filled with jam and cream and much, much more.)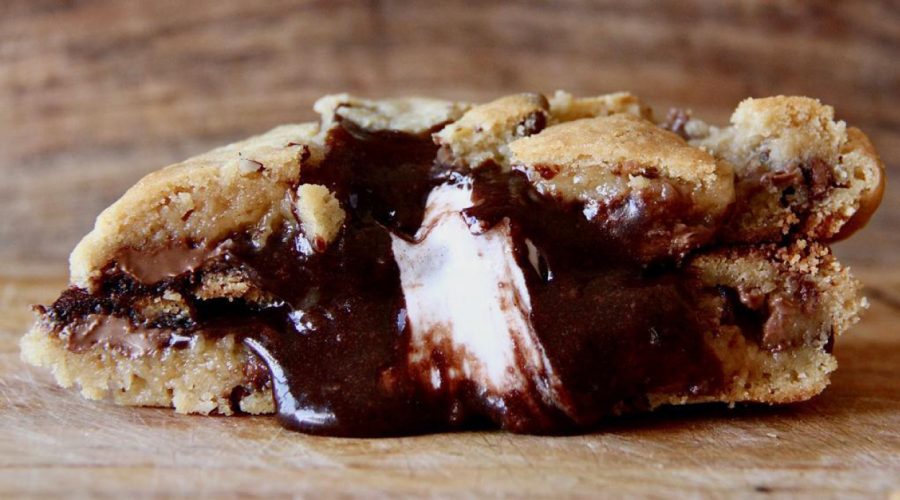 Of course, there really is no better way to enjoy indulgent treats like these than with a delicious cup of coffee, which is something the duo recognises and one of the reasons why 'coffee and pud' appears to be their unofficial tagline. "We take a huge amount of pride in making great coffee," Watson tells me, "which is why we chose to work with Supreme and buy our own La Marzocco machine." (The machine is hot pink, by the way.)
Ultimately, Double Shot is all about delivering an experience that is fun and delicious. From its highly saturated, blue and pink colour scheme to its no-holds-barred food, it certainly isn't taking itself too seriously, which (in our books) makes it all the more appealing. Currently based in Muriwai, Watson and Steel tell me that the Double Shot truck can be found there a few days a week, and will venture to various pop-ups and food festivals when the occasion arises. They have also already been approached to do a number of weddings, often alongside another food truck — Double Parked — owned by Steel's older brothers.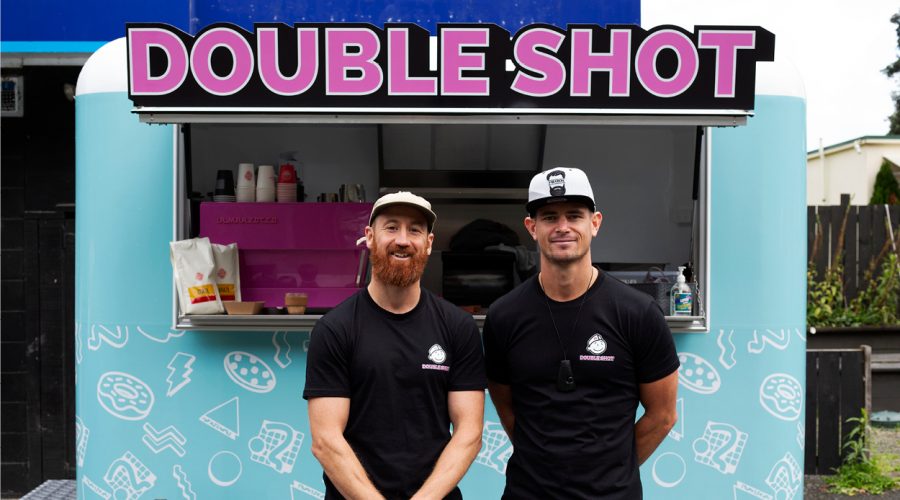 As for the future, Watson and Steel explain that while they're loving the food truck experience, they're always open to taking Double Shot further. "We have recently begun supplying our food to some of the local businesses out West," they tell me, "and the idea of creating our own space in the future is super appealing. We have heaps of crazy ideas floating around in our head, some of which feel too big for a food truck." For now, we will continue to follow Double Shot's hunger-inducing Instagram with interest, and hopefully, see a lot more of this distinct truck around Auckland.