Few Champagne houses carry as prestigious a reputation as Dom Pérignon. And for good reason. Time and again this famous Maison proves its mettle when it comes to producing spectacular Champagne, particularly in respect to its lauded Vintage varieties, of which there have now been 43.
Dom Pérignon's consistent success is largely thanks to its exceptional know-how and the fact that its wines reflect the Maison's exclusive ability to harvest grapes from all 17 Grand Crus of Champagne for its vintages. That said, it is also a lot to do with the House's bold attitude and willingness to take risks. It was this potent combination that lead Dom Pérignon to its most recent release, a vintage of unique and complex character — Vintage 2010.
For Dom Pérignon, the pursuit of a vintage means an unyielding commitment to expressing the nature of grapes harvested from a single year, as well as having the patience to allow its creation to arrive at full maturity in due course.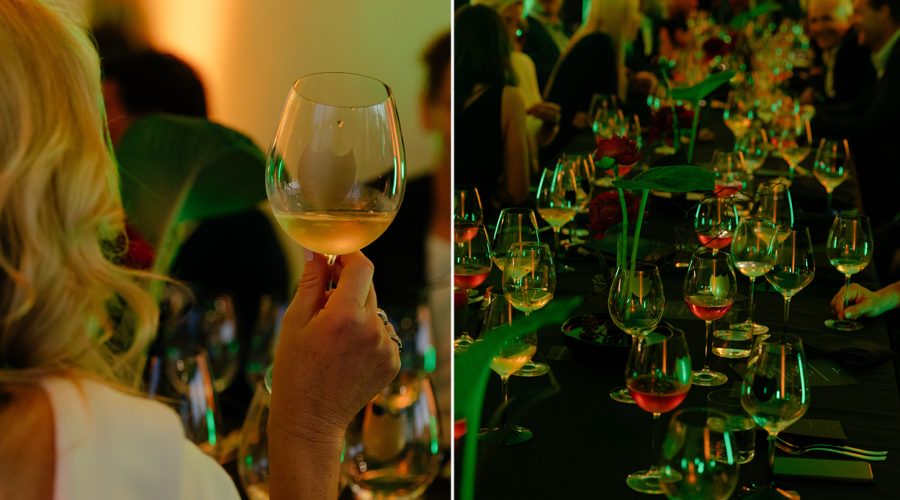 For Vintage 2010, this meant waiting nearly a decade. Ten years ago, conditions for a superb vintage seemed favourable until two days of unexpected downpour caused botrytis mould to develop on the grapes (mostly of the Pinot Noir variety). Quickly, Dom Pérignon made the decision to take a risk (one of the only Maisons to do so that year) and found itself racing against the clock to harvest the unaffected grapes which were not yet fully mature but still in excellent condition. In order to declare a vintage, every minute counted, and in spite of the huge challenge, in the end, Dom Pérignon's expert intuition prevailed.
Vintage 2010 offers a combination of some of the best Chardonnay grapes in the last 30 years (rich, concentrated and balanced) and the rescued Pinot Noir varieties, and is not only a testament to audacious, confident winemaking, but is a particularly exquisite drop — making all the time and effort that went into its production more than worth it.
At the heart of the creation are nine Dom Pérignon crus, eight Grand Crus as well as the legendary Hautvillers Premier Cru, resulting in a Champagne that is vital, floral and earthy on the nose before revealing a solid, full, harmonious palate that moves from peppery, spicy notes to a lustrous finish. Indeed, the Vintage 2010 seems to reflect the conditions of its harvest in hints of the earth after rain as well as saline notes.
To celebrate the release of Dom Pérignon's long-awaited Vintage 2010, friends of the House were invited to an intimate dinner, held in the penthouse of luxurious Auckland apartment complex, The International. There, guests were treated to a delectable, four-course feast courtesy of Josh Emett's new restaurant, Onslow, while enjoying glasses of Dom Pérignon's finest vintages, including of course, Dom Pérignon Vintage 2010.
With live cello and violin performances providing an elegant soundtrack for dinner, after the table was cleared, DJ Jaimie Webster Haines jumped on the decks to ensure the night ended on a high note. A lively night worthy of the Champagne it was celebrating.