After all the care, attention and detail that goes into a harvest, the moment when you can sit down and share a bottle of the best is incomparable for a winemaker. As a nod to pioneer Tom McDonald, Church Road's TOM range captures the Hawke's Bay region as it has been respected and refined for 125 years. For 2022, Church Road has realised three age-worthy bottles of exceptional character and quality — the Chardonnay Vintage 2020, Merlot Cabernet Vintage 2018 and Syrah Vintage 2019. It's the first time in years they have felt satisfied enough with the quality to put out the full range.
When Church Road's Chris Scott and Andiamo's Gareth Stewart got together recently, it was a chance to converse about their comparable passion for craft, as well as revel in the latest vintage of Church Road's TOM range.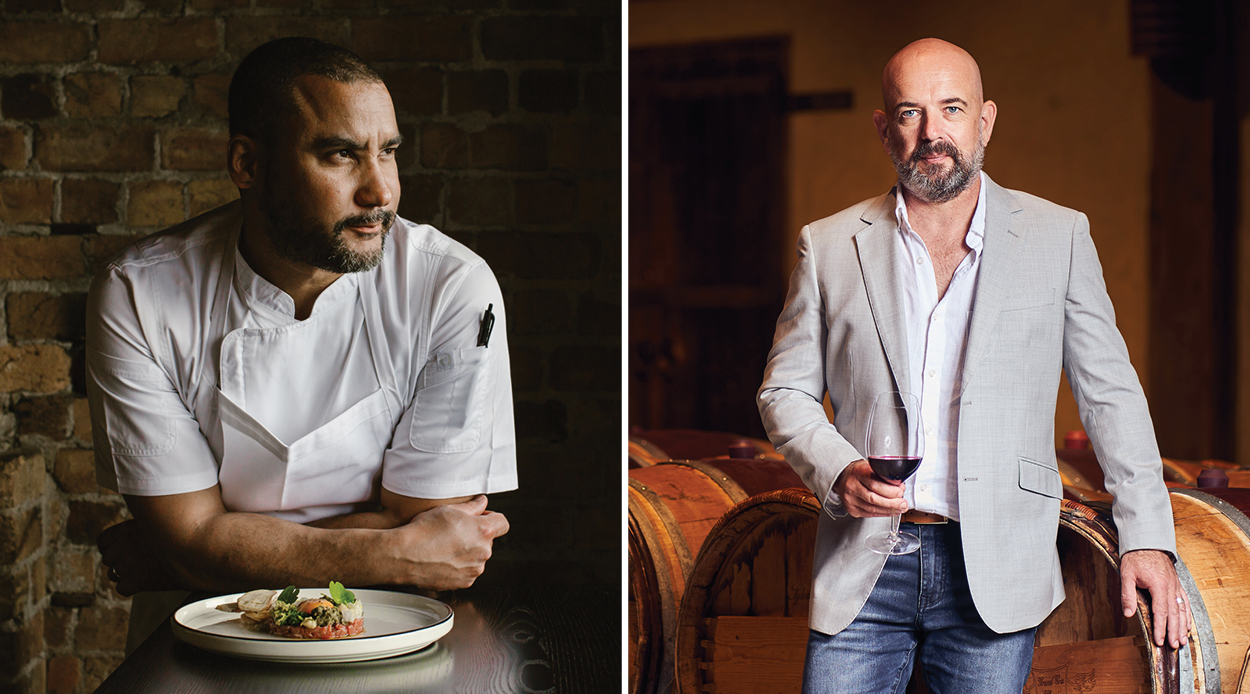 Gareth: I'm not just saying this because you're in front of me, Chris, but Church Road is definitely our favourite wine in our house. When it comes to wine, I definitely know what I like and what pairs with food, but I'm still so green, it's unbelievable. With food, when I taste something, I can tell exactly how the chef was standing while he was making it.
Chris: I think that's part of the experience of honing your craft, isn't it? You see nuances that only come from the experience of having done it over and over again.
Gareth: It's the repetitiveness that makes you better. You need to cut yourself at least 10 times to know where not to put your finger. You need to peel an onion a thousand times. It's about getting that right way of doing something, and that only comes through repetitiveness. And you're right, you build a relationship with your craft and it's almost an obsession. Are you in your vines daily?
Chris: I am, particularly at this time of year. Once we start harvest, I drive around the region and walk rows in the vineyards — tasting fruit and looking at their condition. There's a whole lot of work that leads up to getting the fruit into a condition that's going to make the best wine possible. And a lot of it is still done on foot and by hand for those top blocks.
Gareth: It's similar for me, it's about touching the products. I try to get out to all the suppliers to make sure I'm happy with what they're sending me — because once it gets to me, it's almost too late. I think that's what is similar to winemaking, you don't accept anything but the best.
Chris: It's so important. One of the things that I always contrast being a chef versus being a winemaker with is that you get pretty much unlimited goes with it. The average winemaker gets 40 goes in a lifetime. That's it. And everything happens in that harvest, so if you don't get it right, then you basically wait 'til next year and you try again.
Gareth: No pressure.
Chris: Understanding your vineyards is so key because every year the weather behaves differently and every vineyard behaves differently in those weather conditions. There's no replacement for experience in your region.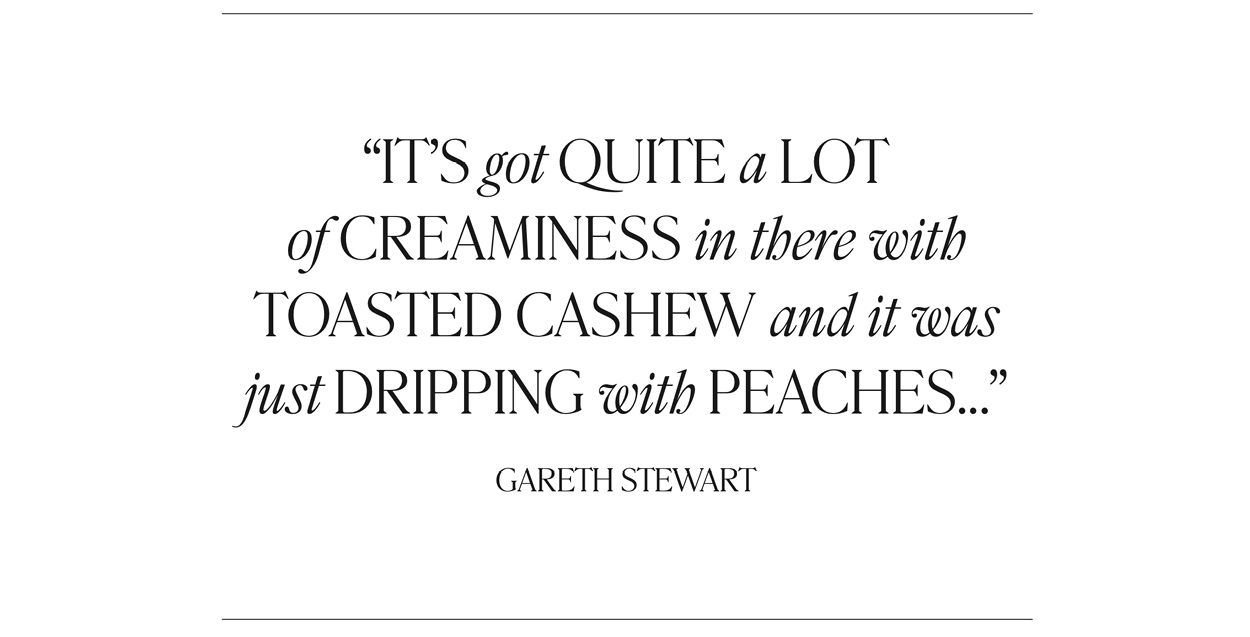 Gareth: We tasted the wines yesterday and took some notes. I think that you could almost link the TOM range with any restaurant. But with Andiamo being an Italian restaurant, it's all produce-driven, and it's about simplicity and bold flavours, and it's seasonal too. So we got quite excited, certainly about the TOM Chardonnay. It's got quite a lot of creaminess in there with toasted cashew and it was just dripping with peaches — and all these flavours work perfectly for Andiamo.
Chris: Hawke's Bay Chardonnays are stone fruit and citrus-driven. Ultimately, the TOM range is the culmination of everything that we know about our craft, everything we know about the region, everything we know about our vineyards, and it's no expense spared. We're pretty fussy when it comes to TOM and we'll only put out a variety if we think that it worked particularly well in that vintage, and that we've got something pretty special.
Gareth: Wine adds so much to food. It changes the palate level — rather than just being horizontal, it's vertical as well. It keeps that mouth feel going. But it's about getting that smart match. And having the staff knowing exactly what to choose and help customers not feel intimidated by wine, but to learn how to enjoy the experience, because it's always a journey.
Chris: Every now and then, if we do a really, really good match, the wine pops things in the food that you don't normally see and vice versa. It makes the wine sing in the glass. It's fascinating.
Gareth: Because you don't want either one to overpower the other. But they come in harmony, like you say, when you get those good matches. When you get it right and you're singing, it's something to be celebrated.
To celebrate Church Road TOM's latest release, we are giving away the ultimate TOM dining experience for four valued at over $1,300. The winner and three guests will enjoy dinner at Andiamo, including both food and drink.
This competition is now closed.
The latest vintage of Church Road TOM wines are available to taste and explore at Andiamo Eatery in Auckland, and can be purchased at retail stores nationwide and online.