Tucked away on a busy corner of Williamson Avenue is an unassuming spot offering an authentic Korean dining experience with an ultra-modern twist. Meet Banziha — a bustling cafe by day and an under-the-radar restaurant and soju bar by night.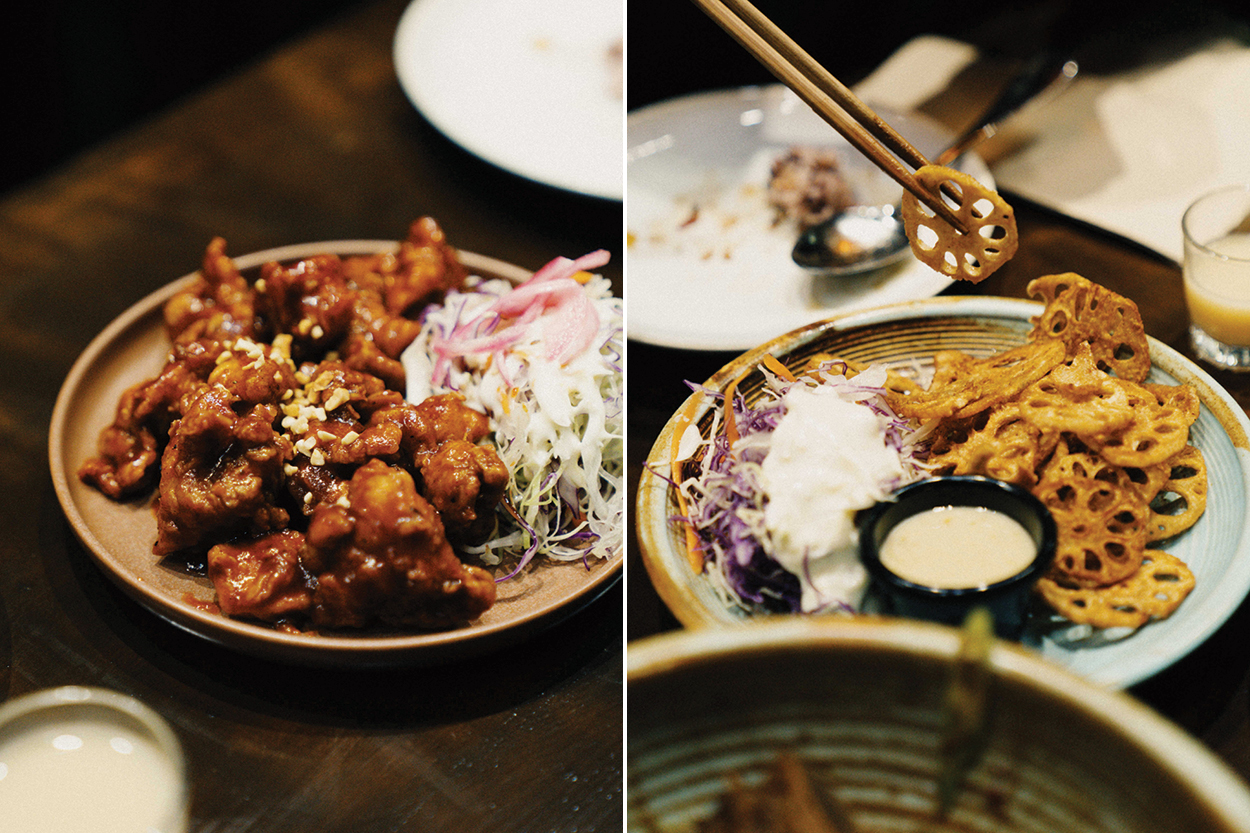 Banziha was a concept inspired by the cult-favourite Korean film Parasite (popular a few years ago), and its name is a direct translation of 'half-basement' (referring to specific kinds of apartment spaces that exist throughout South Korea and feature heavily in the film). And while the moody, almost-underground interiors of this eatery definitely speak to the idea that inspired its name, the vibe here is anything but, offering an intimate, laid-back atmosphere in which to enjoy a range of mouth-watering, Korean dishes that pack a flavourful punch.
We are simply obsessed with Banziha's lunch deal, where a simple menu offers a variety of delicious Korean bowls, served on salad, udon or rice. Think Bulgogi beef, sweet and spicy tofu, Korean fired chicken, spicy charcoal chicken and more. Yet when the sun goes down, the menu truly comes alive.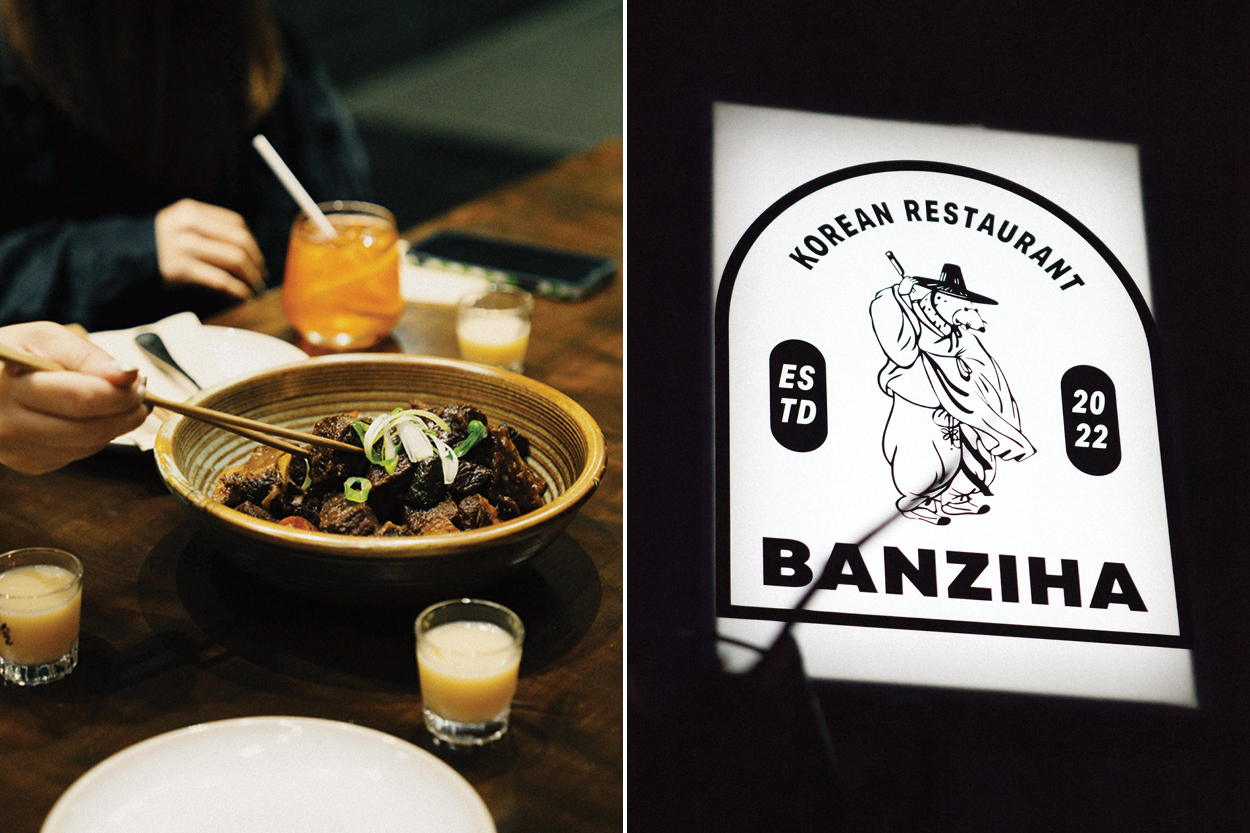 Offering authentic small bites like boiled porkbelly (Bo-Ssam), spicy pork back ribs (Mae-Un-GalBi-Jjim) and braised beef short ribs (So-Galbi-Jjim) alongside tasty shared plates and traditional meals and, of course, a comprehensive Korean Fried Chicken offering (the Volcanic Korean Chicken with charcoal chicken marinated in spicy sauce with mozzarella is a particular highlight), it is a menu designed to showcase the best of Korean cuisine.
Rounding out the dining experience is a drinks menu that heroes housemade soju in various iterations, promising a refreshing drink to cut through the spicy richness of the food.
A small but mighty restaurant, we have already seen great things from the team at Banziha and suggest booking a table before the rest of the city discovers this hidden gem.
Banziha
4 Williamson Avenue,
Grey Lynn, Auckland