There's something about Devonport that just has our heart, from the stunning sundowner outlook it offers of the city to its cute, quaint cottages to the restaurants that inhabit the main street. For many city-slickers, a trip here feels like a holiday, when it's really only a short (and beautiful) ferry ride across the harbour.
All the more reason to engage this mode of public transport is for a few tipples at Vic Road Wine Bar & Cellar, one of the more recent additions to Devonport's burgeoning dining scene, and an utterly cool one at that.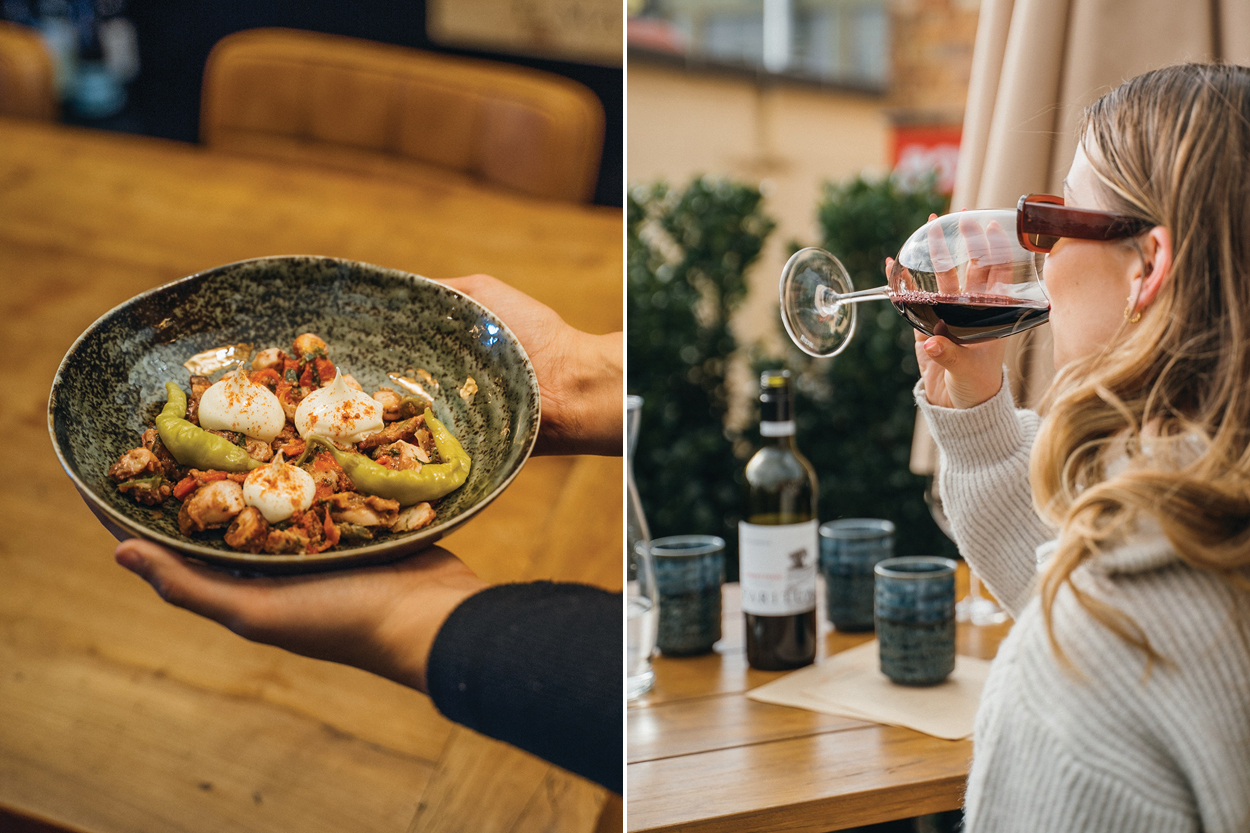 Sister to the always-popular Vic Road Kitchen, this wine bar iteration is a concept simplified; good wines, simple snacks and convivial company. Where this venue is making its mark on hearts everywhere is the wine list, serving an ever-changing array of interesting and inspired drops alongside an impressive retail range. So, on the odd occasion that nothing on the wine list fits the bill, you can choose a bottle from the store's seemingly endless shelves.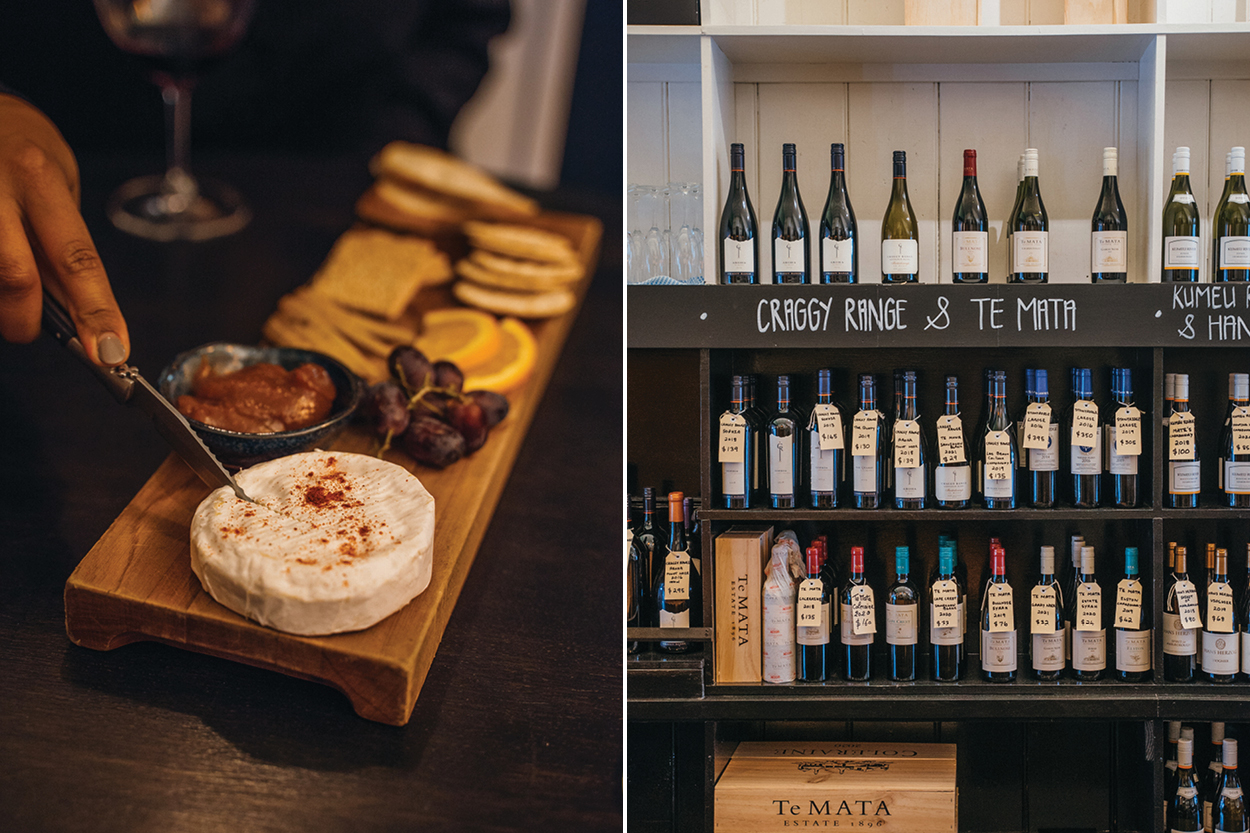 Locals know the beloved spot, too; formerly Thompson's Shoes, it's a site where the owners (and many others in the suburb) would go to purchase their school shoes at the end of summer. Honouring the space's 80-year history in this retail niche, much of the fit-out has remained the same. As a lockdown project, renovations began to re-purpose old shoe shop shelving and original wood wall planking. Notes of old existing brickwork lend a decidedly under-the-radar air, and the stained-glass windows and hedged courtyard are almost reminiscent of the European holiday we're all craving right now.
We think a spot like this is effortlessly cool and a real gem in the Auckland hospitality scene, and it is one definitely worth visiting over the long weekend.
Opening hours:
Monday – Tuesday, 3-8pm
Wednesday, 12-8pm
Thursday-Sunday, 12-10pm
Closed Monday
Vic Road Wine Bar
53/55 Victoria Road
Devonport, Auckland
Image credit: Photography: Calum McCartie Creative direction: Jessica Ann Baker