The traditional Chinese bao was taken to a peak of creativity by the vision of Judge Bao's owners and operators, Jamie Johnston and Debbie Orr. The duo understandably gained a loyal customer base willing to follow them from one food festival to the next, and it was a sad day when the partnership announced their dissolution and business closure last year. The food truck scene just has not been the same since.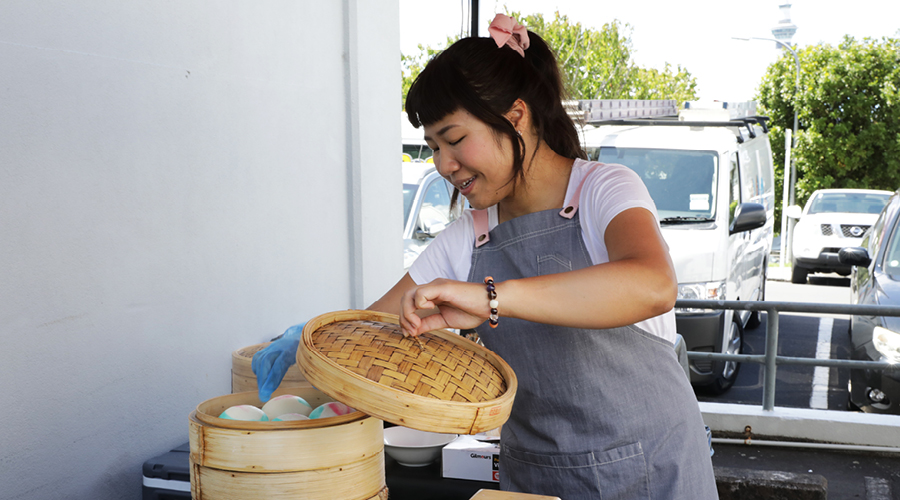 Johnston moved on to maestro the kitchen at Onehunga's Everybody Eats as executive chef, while Orr has now made the wise decision to return to the food truck scene. This time around, she's trucking solo. Doing what she does best, Orr continues to hand-make her steamed buns, but under the new name — Bun Hun. After a mouth-wateringly good comeback at February's Laneway Festival 2020, the word about BunHun has begun to spread and the queueing is once again becoming the norm.
With her own secret and faultless recipe from her Judge Bao era, Orr's plush and pillowy steamed baos are officially back, but with enhancements and enchantments. We could not be happier. Fellow former food truck operator, Steve Ko of Coreano, has shared the recipe for his spicy pork with Orr, which she has tweaked by swapping out the grilled meat for a tender three-hour braised pork. Orr has acknowledged Steve in the new bao title: The Fireman Steve. The drizzle of creamy yoghurt sauce, spring onions and aromatic sesame over the spicy pork are beautifully enhanced when paired with a side salad, for a contrast of leafy freshness with the scintillating spice.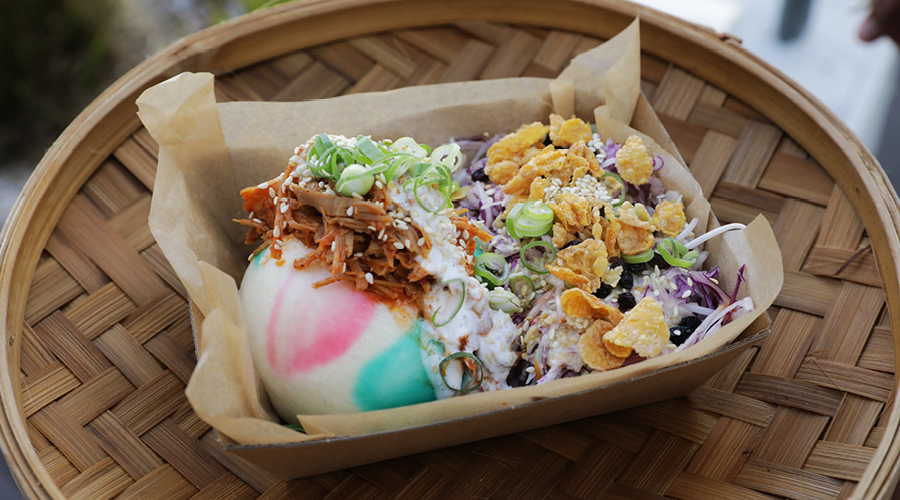 Ensuring everyone can share in her creations, Orr has included a vegan-friendly option on her menu. The Agedashi Tofu Bao seasons two slices of crispy deep-fried tofu with kombu and shiitake powder, to create a powerful and memorable umami flavour. The bao is lined with a murmur of mushed edamame peas, a delight of daikon and a saucy suggestion of vegan miso mayonnaise.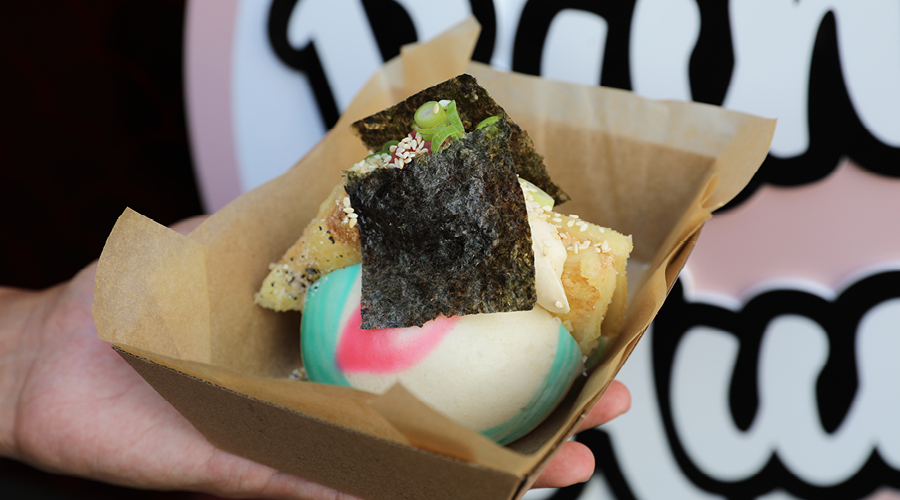 The beauty of BunHun is that baos are not the only delicacies to be found. With the option of swapping out the bun for a bed of fluffy jasmine rice or the Korean Fried Chicken that uses the same spicy sauce as The Fireman Steve, this is a food stall that lives and breathes the idea of something for everyone.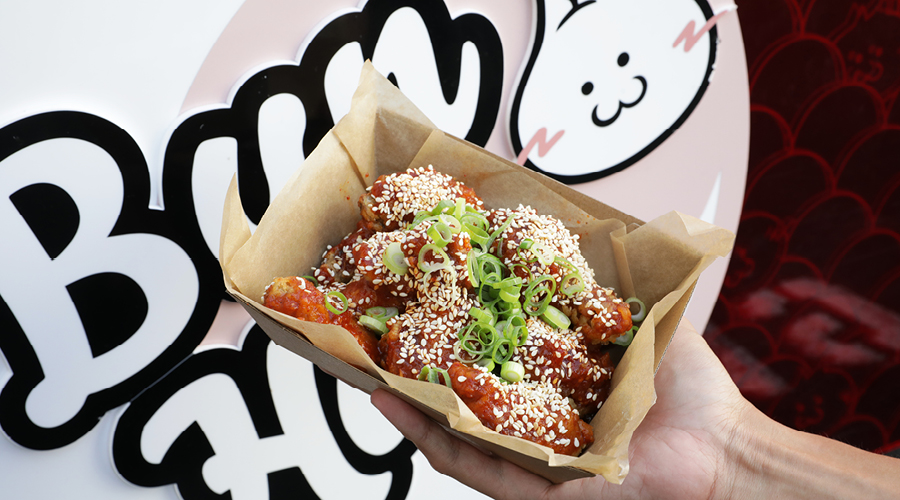 Bun Hun is currently touring Auckland, stopping at our seasonal and sensational food events and festivals. By following the Bun Hun Instagram page, you will have regular location updates. When you're lucky enough to have Debbie Orr truck her treats near your area, make sure you try the bao at its new and delicious peak.