Aucklanders are no strangers to the calamari starter. It's a dish that is found at almost every European restaurant and has been on menus for as long as we can remember. Some might label the calamari as outdated, but we hail it as a timeless staple. When it has been prepared correctly for the exterior to achieve a golden crisp and the squid itself to remain soft and slightly chewy, it really hits the spot and these are the restaurants that are continuing the legacy of the fried seafood. 
Euro Bar & Restaurant
Spice lovers rejoice, Euro Bar & Restaurant's crispy chilli calamari is the dish you need to get amongst, stat. Marinated in a sticky sweet and spicy sauce, accompanied by a tangy and tart sambal mayo and a fresh squeeze of lemon to enhance every bit of flavour, Euro's calamari is truly one-of-a-kind.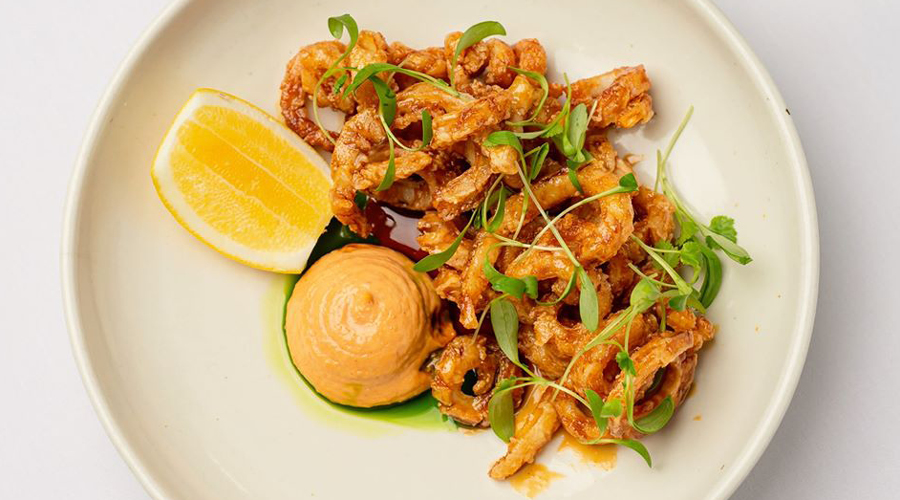 Non Solo Pizza
If you're a calamari purist, Non Solo Pizza serves the Italian delicacy in its most authentic form which is impossible to fault. The batter is light and tossed in fresh lemon juice to cut the richness of the fried coating. A melange of salt, cracked pepper and parsley are utilised to season the dish and is served with decadent aioli to offer a creamy balance.
Andiamo
This Herne Bay favourite sure does know how to serve a delicious Italian fare and the calamari is one of its star dishes. Paired with a sauce made from garlic, anchovies and olive oil, otherwise referred to as 'bagna cauda' and a drizzle of spicy chorizo oil to lend a kick in flavour, there's no better way to start your feast at Andiamo.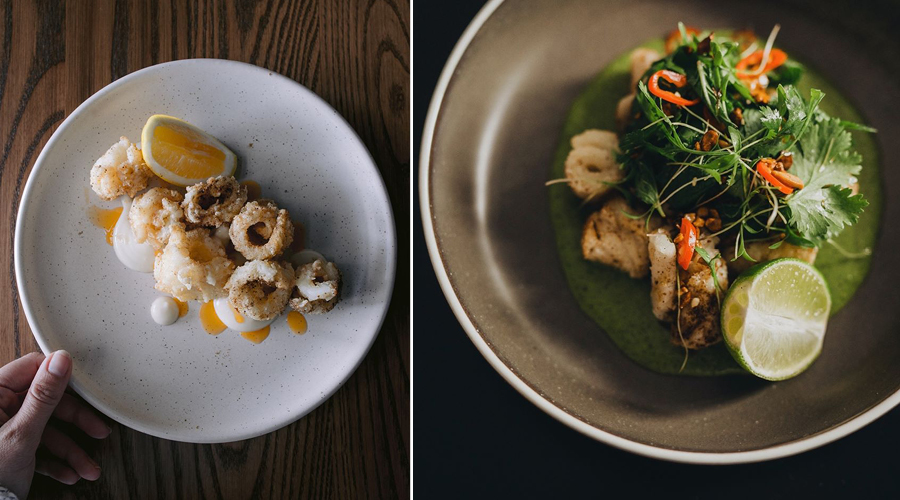 Jervois Steak House
This is a fairly new addition to Jervois Steak House's menu and we're glad to see its debut as it has quickly become one of our favourite calamari's in town. The plate starts with an incredibly fresh and subtly sweet palm sugar and coriander dressing, followed by the crispy seafood that has been topped with a Vietnamese-inspired salad of fragrant herbs. 
Soul Bar & Bistro
Although this renowned waterfront restaurant changes its menu on a regular basis, the calamari is a Soul staple and is here to stay for eternity. Starting with a base of skordalia — a Greek purée that sees potatoes, walnuts, almonds, and olive oil, the crispy calamari sits on top and glazes itself over the thick emulsion. Chilli oil is drizzled over the squid to add a gentle spice and blends into the nutty skordalia perfectly.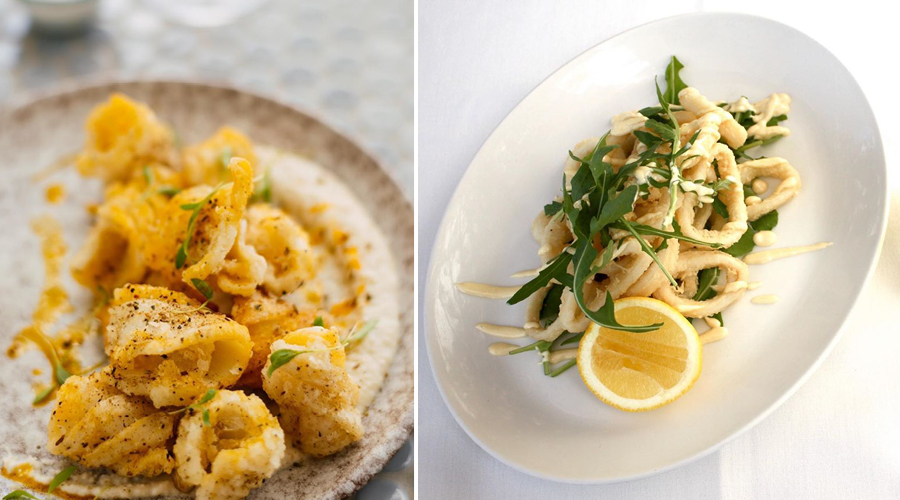 Prego
It would be a crime to leave this Ponsonby institution unmentioned while we are on the topic of calamari. A plate of calamari fritti will be present on almost every table as it's simply a Prego classic that can never do you wrong. The battered squid rings are placed on top of rocket leaves and drizzled with aioli — a simple yet faultless dish. 
FishSmith
When it comes to battered and deep-fried seafood, you can trust that FishSmith will do an immaculate job at serving top-notch quality and flavour. Fish and chips are only the beginning of their offerings for this spot and the regular patrons will know that the calamari is not to go amiss. Taking crispiness to an entirely new level, whether you have it on its own or in a burger, you can be ensured that it will not disappoint.